"I would like to take the opportunity to really thank our clients for the trust that they place in us," he said. "Our ongoing success is a result of that loyalty and that support, and it is not something that we have ever, or will ever, take for granted."
Providing insight into the characteristics that have led Strata through every stage of its growth journey, not least its acquisition by Gallagher Bassett almost four years ago which has seen the firm already smash its five-year growth plans, director and co-founder Paul Davies (pictured immediately below) highlighted that the theme of 'consistent quality' is a recurring one for the firm. While that might sound simple, it can easily get lost among all the everyday challenges of running a business.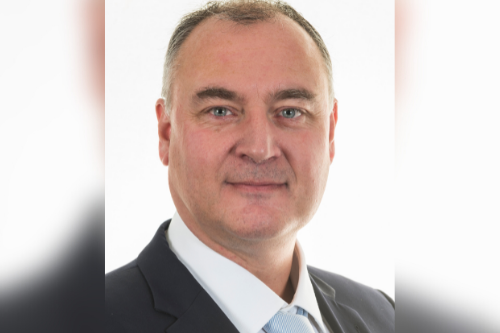 The key, he said, has been nurturing and empowering the real source of that quality within Strata – its people. Truly happy staff mean really happy clients who in turn are loyal to Strata. Davies noted that Strata figured out a long time ago that a "full-circle" approach to stakeholder happiness is the key to success, and that approach has never once let it down.
"So, that's why our people really come to the fore," he said, "because the importance of what you do isn't really dependent on who you are. The work done by junior staff and admin, for example, is equally as important as the work that Richard and I do, it's just different. And so, we've always sought to cut through a lot of the hierarchy and the blinkered job roles that can often be associated with working in legal services."
And who better to ask about that people-focus than the employees themselves who, in time for Strata's 10-year anniversary, spoke with Insurance Business to share their working experiences. From speaking with Strata veterans, who have been with the business almost since its inception, to those who have been with the firm several years, to those who have had the unusual experience of joining during the pandemic, one thing quickly became crystal clear – Strata's culture was evident even before these staff members took on their roles.
"I think what sealed it for me was the interview process," said Sanna Hussain, recovery – trainee solicitor. "[During the interview], I was struck by how at ease they made me feel and how I really was part of the conversation. With a lot of law firms, you're so daunted by the experienced solicitors that are going to be sat in front of you during an interview, who are going to grill you, especially when you're coming in as a law graduate. But I left that interview happy, so it was automatic 'yes' from me."
Rachael Hargreaves, litigation – claims manager, noted that when she went for her interview, she already knew somebody who worked with Strata and had heard all about its culture and values. Moving from a law firm with a more traditional focus on hierarchy to join a company that emphasised quality over targets was a really appealing option, she said, and she knew it was an opportunity she wanted to explore.
"So, I applied and came over and since then I've progressed [within my role] and have really seen the benefits of working in this kind of way, as opposed to the usual law firm structure," she said. "And that has really paid off for me – I've got my progression, I'm very happy where I work, and I wouldn't want to go backwards and go and work for a firm that deals with things in the traditional way. The culture here is clear in that it makes the staff happy, it keeps us here and we all want to be part of it."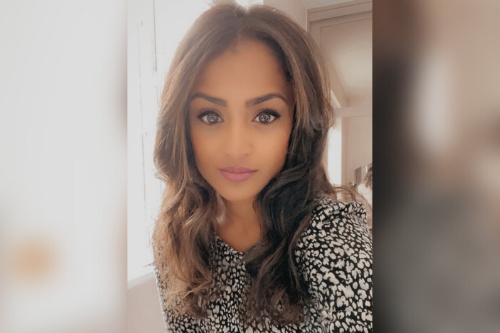 Nisha Patel (pictured immediately above), defence – solicitor, highlighted that her own path to Strata had been an interesting journey as she was first contacted by the firm some two years before she joined, though at that point it was not the right time to make the leap. Having done an interview with the team, however, she said, it always stayed with her how comfortable she had been throughout the process. The focus of the firm on culture, on progression, on transparency and on quality struck a chord with her to the point that later she phoned them up to accept the role and hasn't looked back since.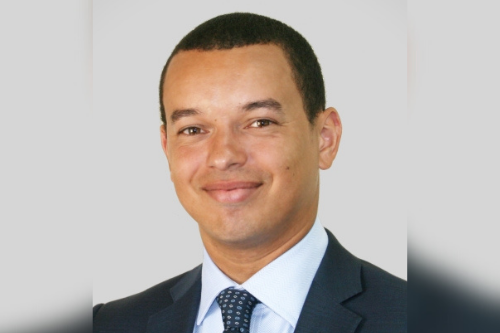 Reiterating that sentiment, Chris Sturridge Packer (pictured immediately above), litigation – head of product noted that he had been with the business since day one and had seen the full Strata journey for himself. It can be easy for businesses to talk about progression opportunities but harder to find true examples of that, which Sturridge Packer represents, having trained with the firm and moved up from a trainee solicitor role to take on essentially every claims-based role in the business over the last decade.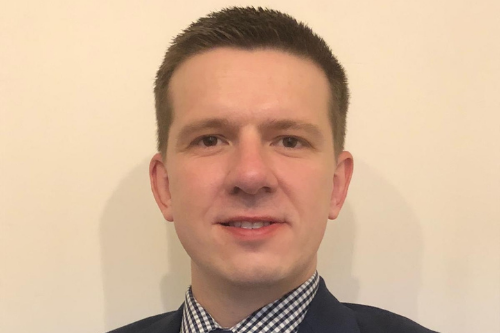 Ryan Thomson (pictured immediately above), defence claims manager, is another example of this, having joined Strata almost 10 years previously and having worked his way up through a variety of technical roles and managerial positions. Like so many of his colleagues, he said, he's had an opportunity to progress with Strata not only in terms of his career but also in terms of what he's done externally, as the firm has supported him through his legal qualifications, and he is currently working towards becoming a qualified lawyer.
There's a necessary feedback loop between businesses that offer progression opportunities and the culture that inspires their people to seize those opportunities. Discussing why he has stayed with the business since it began, Sturridge Packer highlighted the necessity of that cultural piece given how much time colleagues spend with each other.
"It's a really important factor for me," he said, "and we've always [made sure] that the people we've brought into the business complement each other and buy into that culture. That's one of the key factors – working with great people. But also, from my point of view, it's about being trusted to do things and to take responsibility for things. That's been there right from day one, Strata has always tried to make people feel like what they do counts and that's something you feel on a day-to-day basis."
Adding to this, Thomson noted that as the business has grown, the ethos that has stayed at the heart of Strata. This comes back to giving people the opportunity to make the right decisions and the freedom to make those decisions, he said, as well as giving them the training and development required to build the confidence necessary to do that.
"For me, as a people manager," he said, "I think that's probably one of the most rewarding things – to see how we've been able to build up and develop some really brilliant people over the years. And they have now become great handlers, some of them have become managers, some of them have moved from our pre-litigation service to our post-litigation service. Some of them joined us fresh from school, and they're now handling cases all the way through to trial. And that, for me, is so rewarding and it's a great thing to see."
Hussain emphasised that she is a clear case in point, considering how she has evolved alongside the business, and she said the training and progression focus of the firm has been "phenomenal". Other firms out there can treat employees like cogs in a giant machine, she said, but, at Strata, people are given ownership of their caseload and pushed toward progression opportunities. The firm understands that to progress people is to progress the business, and that in turns imbibes staff with a sense of loyalty and a desire to see the business succeed.
"Personally, having come from other law firms, I can [attest] to the value of that culture and progression focus," Hargreaves said. "Strata mean what they say when they say they want to progress their people in the way that their people want to progress. So it's quite clear that if you want to go in a certain direction or take on a different role, Strata will help you do that.
"For myself, being a handler to start with and having a number of promotions in a couple of years is proof of that, where in other firms that can be quite difficult and you don't necessarily get the assistance that you do here… And that [assistance] is what allows us to do our work and ensure that our clients get the best from us, because we get the best from our business."
Read more: Gallagher Bassett UK CEO on business continuity during the coronavirus
Despite having only been in the firm for a few months, Patel said, which meant she joined during lockdown and has only been in the office a couple of weeks at this stage, she has nonetheless seen the support that staff are given as standard. When she took some time off, Patel prepared her workload for the week ahead only to have a colleague message her and offer to help with anything that would need to be done in her absence. Even without meeting her team, she has seen the team spirit that sets Strata apart in action.
Touching on how the business has adapted to the lockdown environment, Sturridge Packer noted that while it has been made more difficult to check in on people, the team has adapted to ensure its culture is fundamentally unimpacted by the COVID crisis. That has been about ensuring that people get the same support that they would have in the office, he said, and making sure that people know you're still there for them – just at the other end of the phone rather than at the other end of the desk.
Hargreaves highlighted that Strata has been in a strong position during COVID as not only has it navigated the crisis well but it has also continued to grow over the last 15 or so months. The firm has been recruiting through this time and onboarding and training new starters, albeit in a different way to how it would have previously. Part of that has been about finding ways to make them feel included and supported, she said, and keeping the team spirit going has been aided by things like group chats and WhatsApp and email chains.
Looking at her own experience of onboarding remotely, Patel said what really stands out to her is that nobody ever feels that they can't call out for assistance or that they can't approach another member of their team.
"This reflects on the progression piece as well," she said, "because I've not even passed my probation yet but, within a couple of weeks, I had people referring into me, because my manager had that confidence in me – and here, they don't shy away from showing you that and making you feel like you are an important part of the firm.
"And just on a personal level as well, being home during a lockdown managing a small child, managing a job, sometimes you can feel like you might not be doing enough. And at Strata you can voice that to your manager, and they will literally support you in any way that they can. And I think that's really important too, to have that in a firm and not feel like you can't speak up if something's bothering you."