Enjoy Enjaami and Arutharuthu tend to force a question: Is the environment a pristine forest rich in biodiversity or is it a landscape where people and non-people interact in all forms?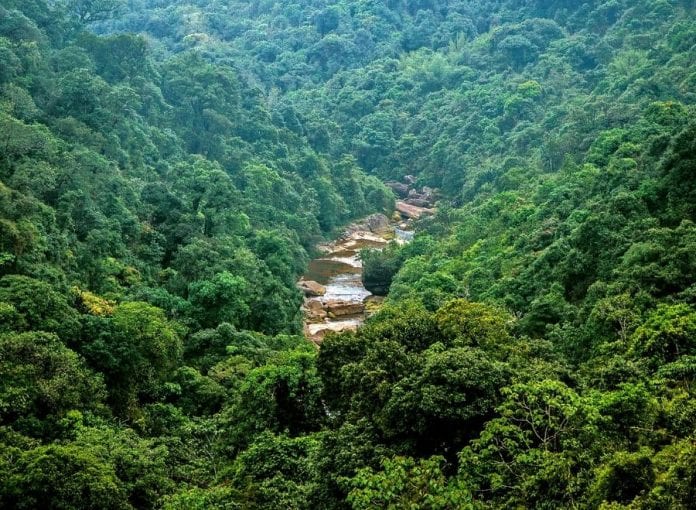 A music video titled Enjoy Enjaami (Enjoy My Dear) of Dhee featuring Arivu that was released a couple of weeks back turned viral immediately after the release. More than six crore people have watched it. It has become a kind of a new sensation among the south Indian music enthusiasts. Though not as viral as Enjoy Enjaami, after a week of its release, another video titled Arutharuthu — roughly translated as 'Don't' — by Sithara, a noted singer from Kerala, was also released and noticed widely.
Enjoy Enjaami is a video featuring a woman (Dhee) and a rapper (Arivu) appealing to enjoy the shared life in the village, its cultural richness, its relationship with the living and nonliving and so on. It goes on to describe each component and details the subtle aspects of a village life. In the second video, Sithara gives an environmental awareness message through a song, asking people "not to do" things that are harmful to the environment. At first glance, there is nothing common between these two videos. However, there is a point of convergence: both talk about the common theme, the environment.
The sameness of the subject could bring in a bit of dourness. Here's unpacking the differentiation: the much broader question of what is actually an 'environment'? Some of the scholarly debates on environmentalism in India would help us make a better sense of it.
Advertisement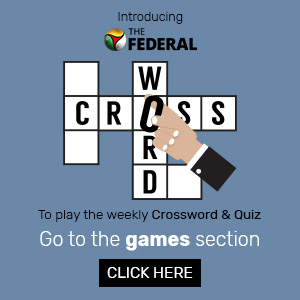 Also read: Post-COVID economic recovery may be at the cost of public health, environment
Is the environment a pristine forest rich in biodiversity, home to magnificent species such as tigers and elephants and where human intervention is restricted? Or is it a landscape where people and non-people interact in all forms of everydayness with a pious longing for the wellbeing of both the parties? As early as the 1980s, it has been documented by researchers who are working on environmental conflicts in the global south that, unlike the predominant notion of environment in the global north which is focussed on species and their habitats, the major question in the south is about people, mostly the socially and economically oppressed.
In a typical western notion, the environment does not belong to people and vice versa, that is, people don't belong to the environment. The environment is not a place you live in or with, it is a place where you go for a weekend hiking. In the global south, the environment is a significant part of your everyday-ness. Environment is your abode, your breadwinner, a place of worship, your amusement park, your supermarket and whatnot!
An interesting aspect about major environmental movements of the 1970s and 80s in India was that the major questions they raised were not so much about conservation. These were about ownership and stewardship. The women of the mountain villages of Himalaya who protested deforestation by hugging trees in the 1970s were not demanding the government to conserve trees. They were asserting their rights over the forest, which meant only villagers could chop trees.
To come back to the music videos, the very first frames of Enjoy Enjaami are of the trembling earth and soil with the fast-beating drums and dancing of a pair of feet adorned in ghungru. As the video progresses, it establishes and proclaims the customary rights over the environment in a profoundly political fashion: "We own the land and soil because it was bequeathed to us by our ancestors with a blessing to live well here — across the river banks and on the fertile fields, our forefathers have sung through their lives".
Also read: Warning system, environment study may have prevented Uttarakhand tragedy
In the next stanza, the song very poetically progresses from anthropocentrism to a deep-ecological concern: "The ponds and lakes belong to dogs, frogs and foxes too". It is interesting to note that frogs and foxes rarely figure in a mainstream environmental debate; the discussions are mostly centered around the lion, tiger and elephant. The song continues to talk about the human labour that cultivated fertility. A couplet brings in the most crucial political question that, in spite of their hard work, the people who have toiled still face misery.
On the other hand, Sithara's video, apparently produced as an awareness generation or educative, reminds us of many kalajadha songs by a noted people's science movement from Kerala called KSSP which is known for their involvement in the campaign against a proposed dam in the 1970s. The video starts with typical visuals of scenic beauty of forests, greenery, water bodies and other usual ingredients that constitute a popular understanding of the environment.
A few issues surface: Does the singer or the people behind the video belong to those beautiful landscapes in any fashion? The answer being quite obvious, there is another crucial issue to be addressed about the political inclination of the makers of this video. There are human beings that find these landscapes as home, their source of income, their place of worship, their point of pleasure, and so on. The next video in Sithara's YouTube channel after 'Don't' is a parasailing video. Sithara can opt for such luxurious entertainments whereas for many human beings whom Ramachandra Guha refers to as "ecosystem people", the environment is everything.
There are many political mobilizations happening across the state for a deserving share of the 'environment' by various groups of subaltern nature. Do these musicians belong to the political spectrum that are fighting and politically articulating a series of questions such as resource ownership, identity, social justice and so on?
Sithara is definitely a singer with immense talent. Sithara's concern and attempt to conserve the environment is to be appreciated. Such attempts are very rare from celebrities and artists of her stature. Also, an overt fixation for an own culture, that Enjoy Enjaami is doing, is also can't be wholeheartedly welcomed as history tells us that such assertions are not very far from a jingoistic tribal assertion. But these are not within the scope of this article.
Sithara has sung a variety of genres from classical, semi-classical, folk, fast beat, Mappila pattu and others! She even sang the election campaign song for LDF a couple of weeks back. This versatility is appreciable as far as the professional competence of a playback singer is concerned. However, while transposing from genre to genre in a seemingly casual and easy manner, paying attention to the deep-rooted social and political histories that make a genre is important.
Sithara's video says: "You should not destroy the environment". A major missing element here is a terrible lack of any framework of social or environmental justice. It is not a universal and amorphous "you" that destroys the environment. In a fundamentally iniquitous society like ours, talking about environmental deterioration without acknowledging the structures and hierarchies behind it would lead one to this sort of superfluous understanding of the environment question. That's where Enjoy Enjaami stands out.
(Ranjith Kallyani is a Research Scholar at Department of Humanities and Social Sciences at IIT Bombay. He can be contacted at ranjithkallyani@gmail.com)