Sustainability is a way of life and it will implement bolder plans to foster an ecosystem of growth for sustainable construction and a circular economy in the country.
Neeraj Akhoury, CEO India, Holcim Group and MD & CEO, Ambuja Cement Ltd talked to Rusen Kumar, editor, India CSR on how Sustainability is well embedded in all facets of the business and supply chain starting from customers to production facilities and suppliers. Excerpts of an interview: 
Q. Sustainability and growth – how are they going hand-in-hand for the company?
As the environment is evolving faster than ever before, our ability to deliver profitable growth hinges on sustainable practices to pre-empt and act on the megatrends and deliver the right product to the consumer at the right time.
Ambuja Cements Ltd. and ACC Ltd., through their various sustainable interventions in 2021—like Waste Heat Recovery Systems; the launch of ECOPact, a green concrete brand; and the Green Building Centre initiative—aim to grow in an inclusive manner that ensures equitable development. Both the companies had their 2030 carbon emission reduction targets validated last year by the Science Based Targets initiative and it's in line with a "well-below" 2°C trajectory.
We will focus on delivering low carbon and sustainable product portfolio to our customers to maintain a long-term business growth strategy. Both the companies also aim to accelerate growth with decarbonisation by using WHRS and reducing the amount of clinker in cement manufacturing by utilising gypsum or industrial wastes like fly ash and slag as raw material. The long-term success of our business is also rooted in our ability to keep sustainability at the core of our endeavours. Our unwavering commitment to balancing business growth, environmental stewardship and social progress is testimony to our concerted efforts toward transitioning to a brighter future.
For both the companies, sustainability is a way of life and it will implement bolder plans to foster an ecosystem of growth for sustainable construction and a circular economy in the country.
Q. What are your programs and initiatives for carbon emission reduction or zero carbon?
We have undertaken four key initiatives to reduce our carbon emissions -Reduce clinker factor through incremental use of alternative materials like fly ash, slag, and waste gypsum, improve energy efficiency (thermal and electrical) and process technology, installation of Waste heat recovery and use of Renewable Energy and optimise fuel composition, along with the use of waste as an alternative fuel.
These initiatives helped to reduce the specific net CO2 per tonne of cementitious product to 528.8 kg, down by 31.5% in 2021 (taking 1990 levels as the baseline).  
ACC is also progressively reducing its carbon footprint through the 'Net Zero' pathway—increasing clinker substitution rate, increasing use of waste-derived fuels and biomass, energy efficiency and improvement, improving renewable energy and waste heat recovery consumption, and adoption of new technologies, and setting an internal carbon price. 
We're also enriching the low-carbon building materials value chain with innovative green solutions, such as Ambuja Kawach, which has a 30% lower carbon footprint compared with OPC products, and Ambuja Buildcem which uses fly ash to produce high strength Portland Pozzolana Cement (PPC) while conserving natural resources. In 2021, ACC also introduced the ECOPact range of green concrete for sustainable construction.
Q. What are your targets? Or, how this emission reduction will have an impact on your operation and manufacturing? 
Sensing the urgency to combat climate change, we have developed 2030 carbon emission reduction targets, validated by the Science Based Targets initiative. We have also partnered with Carbon Disclosure Project India's SBTi Incubator Program to put in place a decarbonisation roadmap. By signing the "Business Ambition for 1.5°C" pledge, we have positioned ourselves at the forefront of the cement industry's transformation. 
Both the companies have also set ambitious targets for 2030. Ambuja Cements aims to reduce CO2 release to 463 kg CO2 per tonne of cement, reuse 13.5 million tonnes of waste and be 13 times water positive and save 77 liters of water for every tonne of cementitious product. ACC aims to reduce CO2 emissions to 400kg per tonne of cementitious material, reuse 30 million tonnes of waste and be 5 times water positive.
To achieve these targets, the companies are focusing on the reduction of clinker factor (thereby conserving limestone – a natural resource and energy), increased utilization of alternative fuels (conserving traditional fuels), increase energy efficiency and increased use of renewable energy and utilization of waste heat for power generation. Further, both the companies are focusing on Digitalization and technology to increase plant efficiency through initiatives like Plants of tomorrow and Transport Analytics Center (TAC). 
Q. How Ambuja and ACC are helping to build a cleaner country through their waste management initiatives? 
Through Geocycle, the waste management arm of Ambuja Cements and ACC, we have emerged as a pioneer in the industry in effectively utilising waste in kiln co-processing. Geocycle co-processes waste from other industries in our kilns as alternative fuels, thus promoting the circular economy and reducing the use of coal. This conserves natural resources and reduces greenhouse gas emissions. Geocycle has already developed 14 co-processing facilities across India around AFR storage areas, feeding arrangements, and laboratories that support both ACC and Ambuja Cements. 
With its strong focus on the circular economy, Ambuja Cements co-processed around 8.6 lakh tonnes of waste in its kilns. Out of this, the company processed 126,000 tonnes of plastic waste. In addition, around 8.6 million tonnes of waste-derived alternative raw materials like fly ash, slag, and phosphogypsum were also consumed in the manufacturing process.
Similarly, ACC co-processed more than 5 lakh tonnes of Industrial, municipal and plastic wastes in 2021. ACC used 11.36 MT waste-derived resources, decreased specific NOx emissions by 25%, reduced specific water consumption by 10% and consumed 102 million units of green energy. 
Q. What are the technological innovations adopted in the cement manufacturing process that helps in the reduction of carbon emissions?
Both the companies have had an unwavering focus on sustainability for decades and their vision is built around strategic drivers that will shape growth and evolution. As part of the Sustainable Development Goals 2030 plan, both the companies have further accelerated their decarbonisation agenda, which aims to generate clean and green energy through measures including Waste Heat Recovery Systems and renewable sources.
Both companies had set up their first WHRS at Rabriyawas (Ambuja Cements) and Gagal (ACC) in 2013-14. The WHRS not only traps the enormous heat generated during the manufacturing process to gainfully create electricity but also reduces the use of fossil fuels.
To drive sustainability through technology, WHRS of 80 MW are under various stages of implementation across Ambuja Cements' plants. To minimise power costs and enhance the use of green power, the company is setting up WHRS plants totaling over 53 MW in capacity at its cement manufacturing centres in Marwar, Darlaghat and Bhatapara entailing a total investment of over Rs 550 crore. The projects are expected to be operational by the quarter ending June 2022.
Similarly, ACC as part of its commitment to the Net Zero Pledge is adding 38.7 MW of additional WHRS to its existing WHRS capacity of 7.5 MW. By 2022, the total WHRS capacity would be 46.2 MW.
These WHRS plants along with other investments in renewable energy will cut the overall CO2 emission substantially. These investments will become an important part of Holcim India's commitment toward its Net Zero pledge. 
About the Author: Rusen Kumar is the editor at India CSR. He can be reached at news@indiacsr.in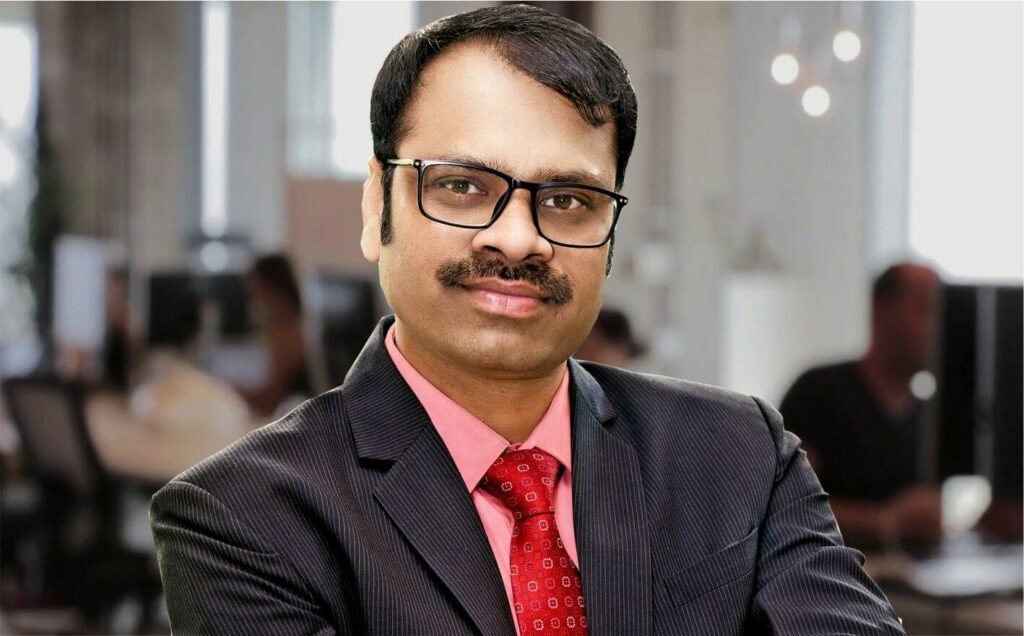 (India CSR)