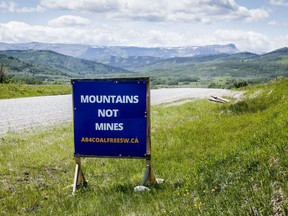 Article content
Founded in political ideology, the government's red tape reduction efforts have created a boondoggle of confusion, weakened protections, and ironically — more red tape. There are the procedures, forms and guidelines that seem petty and unnecessary and most of us would agree reduction would be nice. Then there is the tinkering with essential rules, regulations and legislation, especially related to the protection of our public lands and parks.
Article content
These are distinguishable from one another but our politicians would have us think they are all the same. When politicians tout red tape reduction, it puts many in mind of some relatively minor bureaucratic procedures. This is popular to do because it always elicits a visceral response on our part to some real or imagined erosion of freedom, because of perceived unnecessary restrictions imposed on us.
This type of irritant is not what red tape reduction means with legislation currently being debated. The real intent is somewhat more sinister, the relaxation or elimination of some rules that stand in the way of some economic scheme by friends of our politicians.
Bill 21, the Red Tape Reduction Statutes Amendment Act, is a dreaded omnibus bill that hides more than it reveals. It proposes amendments to 15 pieces of legislation, including the Public Lands Act and the Provincial Parks Act. In both of these, the red tape being "reduced" hobbles land-use protection on public land, the land held in trust for Albertans.
Article content
"Red tape reduction" is a smooth term, fine-tuned by the merchants of spin to disguise a process of undermining environmental protection. What is targeted in this bit of legislation are the mechanisms to keep rapacious, ill-advised, and inappropriate developments at bay, so they do not degrade or destroy public resources. For the Alberta public — the majority of whom are concerned about the natural environment, water quality, biodiversity, and open space — proposed changes to the rules governing development should be viewed with alarm.
This would give the minister of Environment and Parks, and his senior minions, the opportunity to sidestep land-use plans, created with extensive public involvement, and unilaterally approve a variety of end uses on a site-by-site basis, even though they were not part of land-use plans or other pieces of legislation.
Article content
Theoretically, this could include anything from opening up incompatible activities in provincial parks, approving private tourism developments, extending off-highway vehicle use beyond its already excessive status, and adding a variety of recreational, tourism, and industrial projects to an already crowded landscape. Because this would occur site by site, this increases red tape through an inconsistent and muddled application of rules across the board.
Not only does this skip over existing land-use plans, it is unclear if any of this would be subject to environmental impact assessments, cumulative effects implications, public input (including aboriginal concerns), or prevailing public opinion about the uses to which our public lands should be put. Red tape reduction is an attempt to avoid the messy, "onerous" business of adhering to the conditions Albertans want imposed on themselves and others for the long-term good of public lands and resources.
Article content
We need strong regulatory sticks to define the boundaries of acceptable behaviour and standards. Legislation to protect public land wasn't developed on a whim — it evolved to create certainty. Bill 21 will reduce certainty and, like a teenager lashing out against parental rules, is an attempt to avoid having restrictions that constrain ministerial or bureaucratic "freedom."
Governments set the rules. When there is a wholesale tinkering with the rules, Albertans should become suspicious of the rationale for such a dramatic shift. It seems like this legislation is cloaked in more development, less environment.
Albertans should see red over the watering down of legislation protecting public lands under the guise of red tape reduction. Prosperity and environmental quality need not be strangers but with Alberta's focus on the former, it comes at the expense of the latter. It seems like a one-way street to an ecologically impoverished province. With this boondoggle of an initiative, the Alberta government is running with scissors — a fall will hurt all of us.
Lorne Fitch is a professional biologist, a retired fish and wildlife biologist and a former adjunct professor with the University of Calgary.