Several long-term studies show the impact of increased corn ethanol production has worse environmental consequences in terms of carbon emissions than ordinary gasoline.
As Americans are planning summer travels, the administration of President Joe Biden allowed up to a 15 percent corn ethanol-gasoline mix from June to September.
It represents a victory for the U.S. corn lobby and will also provide some relief from severely inflated gas prices due to Russia's invasion of Ukraine.
Ethanol contains roughly one-third less energy than gasoline, which means cars will drive up to 5 percent fewer miles on E15 than gasoline alone.
But the director of research and senior policy analyst at Height Capital Markets, Benjamin Salisbury, said E15 averaged about 25 cents per gallon less than E10 in April 2022.
He said because E15 contains less energy per gallon, the savings amount to 17 cents per gallon with adjusted mileage.
Fuel prices reached another historic high over Memorial Day weekend, hitting an average of $5 per gallon in seven states. The national average is still holding at $4.62 per gallon, representing a considerable spike from $3.05 at the same time last year.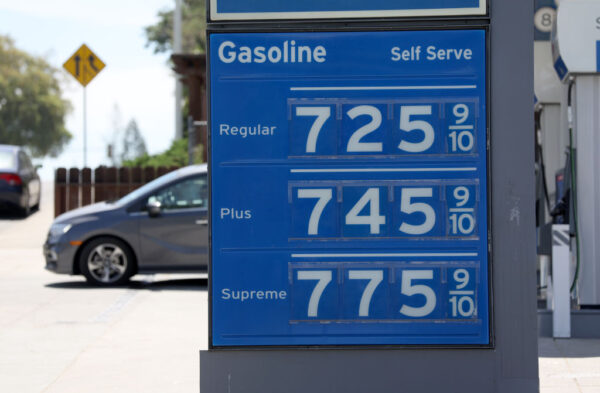 Under normal circumstances, there's a 10 percent ethanol mix allowed in gasoline, commonly referred to as E10.
Then on April 29, the U.S. Environmental Protection Agency (EPA) issued an emergency waiver enabling an increase of up to 15 percent ethanol in fuel (E15) for the summer months.
The Biden administration said in April that drivers could expect to see an average savings of 10 cents per gallon by using E15.
Before the emergency waiver, gas stations couldn't sell E15 during summer due to the U.S. Clean Air Act restrictions. Ethanol evaporates more quickly in warmer air, which some experts suggest could cause worse air pollution.
Nevertheless, EPA spokesperson Taylor Gillespie told The Epoch Times that air quality emissions from the use of E15 this summer won't be an issue.
"Because the RVP [Reid Vapor Pressure] of E10 and E15 gasoline used by consumers will be the same … there is no change in evaporative emissions," Gillespie explained.
"Prior research by [the] EPA has shown no significant impact on evaporative emissions when the 1-psi waiver is extended to E15.
"With no significant impacts on emissions from cars and trucks, we expect consumers can continue to use E15 without being concerned that its use in the summer will impact air quality."
However, it isn't fuel emissions that have scientists sounding alarm bells over the increased use of E15, it's the production process.
In February, a study published in the Proceedings of the National Academy of Sciences confirmed the findings of earlier reports from 2016 and 2008, pointing to biofuel having a larger carbon output than gasoline due to the amount of land that has to be cleared to grow corn.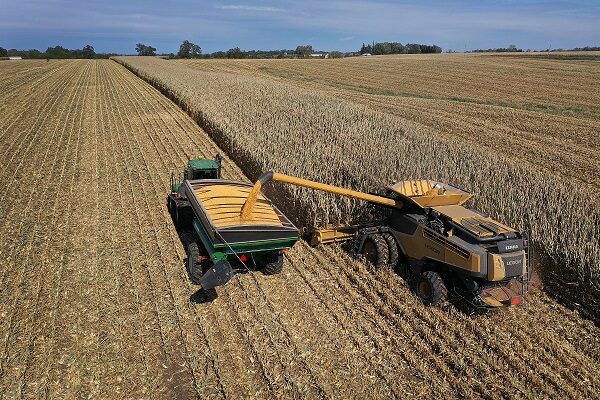 "It basically reaffirms what many suspected, that corn ethanol is not a climate-friendly fuel," said lead study author and scientist Tyler Lark of the University of Wisconsin Madison.
"We need to accelerate the shift toward better renewable fuels, as well as make improvements in efficiency and electrification."
Lark's study, which was funded in part by the U.S. Department of Energy and the National Wildlife Federation, revealed that ethanol is a minimum of 24 percent more carbon-intensive than gasoline due to the emissions involved with land management, processing, and combustion.
The enactment of the Renewable Fuel Standard in 2005 boosted the price of corn by 30 percent and soybeans by 20 percent. Corn cultivation alone expanded by 8.7 percent from 2008 to 2016, covering an additional 6.9 million acres.
Back in 2008, a different study suggests ethanol's reduced carbon emission as fuel was offset entirely by the production process.
Crops absorb carbon dioxide from the atmosphere as they grow, which some experts believe negates the amount expelled when the plants are eventually burned.
Even so, Tim Searchinger, a Princeton University scholar at the time, said the entire industry must be considered to understand the scope of carbon emissions involved in corn's production.
"The simplest explanation is that when we divert our corn or soybeans to fuel if people around the world are going to continue to eat the same amount that they're already eating, you have to replace that food somewhere else," Searchinger noted.
"That's done in a significant part by burning down forests, plowing up grasslands. That releases a great deal of carbon dioxide."
Searchinger's group study concluded that over a 30-year period, biofuels could end up contributing twice as much carbon dioxide to the air as regular gasoline.
The University of Michigan Energy Institute released a report in 2016 supporting Searchinger's findings.
During an eight-year study, results showed that powering an American vehicle with ethanol made from corn would cause more carbon pollution than gasoline.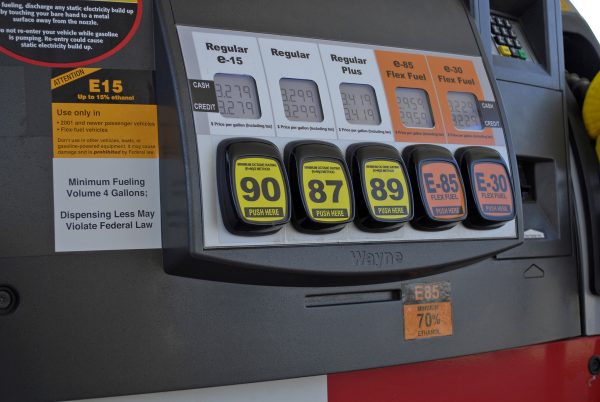 All three studies reject the work of other scientists who traditionally use an approach to measuring carbon emissions called the life cycle analysis.
Lifecycle analyses operate under the assumption that growing crops will completely absorb carbon pollution from biofuels. Yet, the 2016 study revealed additional plant growth soaked up just 37 percent of biofuel pollution from 2005 to 2013, leaving most of it in the atmosphere.
"I'm bluntly telling the lifecycle analysis community your method is inappropriate," said professor John DeCicco, who led the 2016 University of Michigan study.
Though when it comes to managing corn production, the executive director of the Iowa Renewable Fuels Association, Monte Shaw, told The Epoch Times the industry is more streamlined and efficient these days.
"Our farmers are doing what they do, which is being more productive. We produce more bushels than we ever have before on fewer acres and, quite frankly, with less input per bushel," Shaw explained.
Iowa is the nation's largest biofuel producing state, including corn-based ethanol and biodiesel made from soybeans.
State legislators have their sights set on expanding ethanol and biodiesel production beyond President Biden's summertime allowance of E15.
On May 17, Iowa's Governor Kim Reynolds signed House File 2128 into law. The legislation requires most gas stations to sell E15 in a rapid expansion plan to widen its availability. Further, the law will boost the sales of 20 percent biodiesel blends.
"First and foremost, the impacts are there will be more choices and lower cost choices for consumers," Shaw said.
"There are three places selling E15 for 15 cents under the normal price of gas within a mile from where I work.  I've seen it as cheap as 30 cents under in different parts of Iowa. So we're excited that consumers are going to have that choice."
He also indicated that increased ethanol production would create a more stable domestic demand for U.S. farmers and is a boon for the economy. It also provides a buffer against market instability.
"Right now, things are pretty high with the war in Ukraine. China [is] in the market buying big time. That always drives prices up.
"But we also know if China flips the switch and prices go in the tank … being able to have a more stable domestic demand is always a good thing."