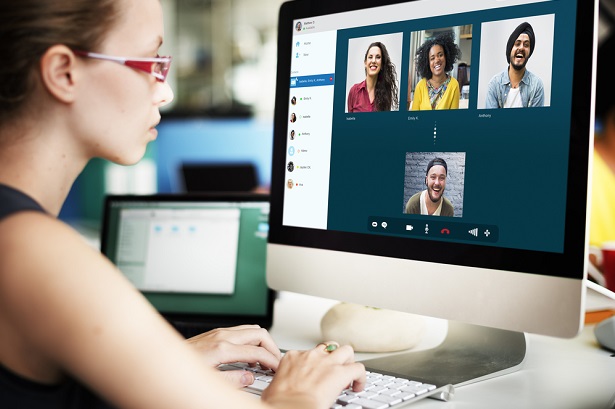 The pandemic shattered the traditional view of the 9-to-5, in-office work model. Employers and employees alike quickly adapted to the need for remote work arrangements, and while some had more success than others, the overall takeaway, at least for workers, was that an office was no longer a necessity for productivity.
Employers must now respond to that expectation of flexible work by adapting long-term policies and adjusting their expectations and operations accordingly. Those that do will not only have happier and more productive employees but also emerge as a leader in the war for talent.
Related: Remote work: When hybrid is the answer to employees' pain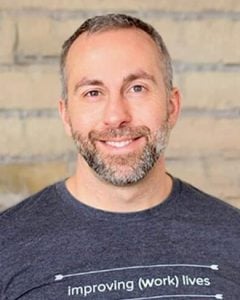 But what are the keys to a successful hybrid work model? Rob Catalano, chief strategy officer at employee experience platform Kazoo + WorkTango, recently shared some guidance with BenefitsPRO.
What are the benefits of allowing employees to "work from anywhere"? Are there any drawbacks?
Employees have become accustomed to the benefits and flexibility that working from home — or "anywhere" — offers. For instance, less time commuting means more time at home to decompress from a stressful workday. Additionally, working parents are able to spend more time with their children, requiring less paid childcare. Workers are also finding that traveling during the week without taking PTO is more feasible with these hybrid schedules.
All of these factors culminate in many employees realizing that living in the same state or city as their office is no longer a job requirement, which has benefits for the employer as well — opening up their talent pool. Providing this level of flexibility and autonomy also has the potential to offset employee expectations around salary increases during this time of inflation by giving them the autonomy and flexible work environment they desire and deserve.
As employers, it's important to reflect on why employees are enjoying these benefits. If an employee can successfully execute the same role from a different location, trust is actively built by offering a "work from anywhere" policy.
One drawback of remote work is that distrust can sometimes brew between leadership and employees. Some managers feel like they need to micromanage their employees in order to make sure everything gets done on time. This can translate as distrust in employees and have negative repercussions on the relationship between employees and managers.
The trend of employee surveillance is on the rise. Why do you think that is and is this necessary for remote team management?
At the onset of the pandemic, employees started working remotely, and for many, this was their first time working without their manager or team members physically sitting next to them.
Given the circumstances, companies turned to surveillance tools to ensure employees were remaining online and productive. In fact, the number of large employers using tools to track their workers has doubled since the beginning of the pandemic to 60%, with this number expected to rise to 70% within the next three years. Personally, I think it's an embarrassing reality of the lack of trust that organizations have.
That said, employee surveillance and monitoring aren't necessary to ensure remote teams are actively working, productive and engaged and likely does more harm than good. This doesn't provide autonomy or flexibility for workers who might choose to work outside of traditional 9-to-5 and also doesn't show employees that their managers and leadership trust them to get their work done.
How does distrust within an organization develop? How can companies eradicate distrust and mend that culture?
The pandemic forced many businesses to operate remotely instantly and in an unprecedented fashion. The hybrid and remote workplace challenged many leaders' understanding of both culture and connection within a business. As a result, some c-suite executives worried that working from home would breed a habit of lower employee productivity. Even though this was proven false and employees were actually more productive when working from home, skepticism has lingered in the workforce.
When trust is broken between an employer and employee, it may take time to rebuild, but it's not impossible. To gain (or regain) employees' trust, business leaders must create a culture of feedback where employees feel heard, foster strong connections between employees and their managers, and find ways to recognize each employee individually, all of which prioritize the employee experience.
Start with recognizing the problem. Ask yourself if trust is being built with employees in your talent practices. Trust is either being built or eroded; there's no in-between. There must be an intentional effort to ensure employees feel levels of trust and autonomy.
Managers must communicate to their employees what went wrong and how they plan to move forward. An open dialogue is critical for employees and employers to start to rebuild the foundation of trust. Regular check-ins between the employee and manager are a great place to create this frequent, two-way communication. By building a space for employees where honesty and action are valued, managers will see trust follow.
How can organizations move away from surveillance technology as a way to measure employee output?
There are plenty of other ways leaders and HR teams can keep a pulse on employees' work and progress rather than tracking keystrokes or investing in employee surveillance tech. One way to do this is through anonymous employee surveys.
Employee feedback is one of the most under-utilized tools available to companies, yet it can provide business leaders and HR professionals with a wealth of knowledge about what will keep their employees engaged and enable their businesses to thrive. It's also a good way to get a pulse on how employees feel about work-life balance, what the company can do to improve remote or hybrid work, and more.
Another method is through expectation and goal setting and ensuring both managers and employees are on the same page. Managers should set clear expectations for remote and hybrid employees for work assignments, how and when work will be completed, and how their role within the team and organization is crucial to ensuring they are engaged in and enjoy their work.
It's important for managers to regularly check in with remote workers to make sure these expectations are being laid out clearly for employees to ensure employees are on target to hit their goals and course-correct if there are blockers or changes in priority.
Why is trust so important for an organization, particularly if it's operating in a remote or hybrid setting?
Trust is an important ingredient in any successful workplace and the foundation of a positive hybrid work environment. High-trust organizations report 74% less stress, 40% less burnout and 50% higher productivity. Without trust, people will be hesitant to take risks, speak their minds and evolve in their professional life. This trust is built over time and may look slightly different for each individual, but the core habits of a trustworthy colleague should be established and communicated from the top-down and throughout the organization.
It should be explicitly defined and made clear to everyone in the organization to ensure that although some small variations may exist, the organization is aligned as to how to define trust. This clarification will make sure that all employees are on the same page no matter where they choose to work.
From a compliance point of view, what are the legal implications of employee monitoring? What do leaders need to consider?
Employers must keep a close eye on new employee monitoring laws as they are introduced and implemented. For example, New York's Senate Bill S2628 took effect on May 7, 2022, and requires every private-sector employer to provide notice of its electronic monitoring practices to all employees upon hiring and in a "conspicuous place." With the potential for more states and countries to follow suit, compliance should be top of mind for HR leaders, especially in a hybrid workforce where a company has global or nationwide employees.
Read more: