Paul Randall,
CEO,
Creditinfo Group
:
Bridging the gender pay gap and expanding women's access to finance isn't just a 'nice idea', it's vital for the health of economies as well as for social cohesion
Promoting financial inclusion and access to finance is imperative to creating not only a fair society but also a prosperous economy. To build a truly financially inclusive economy, there are many steps that need to be taken – from ensuring gender parity in education and employment to removing biases from the financial ecosystem. One of the most urgent issues that needs to be addressed within this process is the unconscious gender bias in the lending market that disproportionately prevents women from accessing credit and financing products.
Even though women make up 40% of the world's workforce – particularly in developing economies – around 2.4 billion women globally don't have the same economic rights as men. Women are key contributors to the economy, yet their involvement in the flow of capital around the economy is often less than we might anticipate. A common reason for this is deep-rooted prejudice – from bias in financial decision making to cultural norms and societal barriers. While the latter may be more challenging to overcome in the short-term, there are other things that can be done to remove this unconscious bias from the financial ecosystem. 
It is down to regulators, governments, and financial institutions to work together and take affirmative action to tackle these structural issues and ensure women have equal access to finance and the opportunity to contribute to and benefit from the economy. 
Differences in data 
In many economies, women are still disproportionately prevented from accessing credit. For example, in Kenya women have higher average credit scores than men (628 vs 623) but they have significantly smaller credit footprints (41% vs 59%) and utilisation (82.2% vs 93.9%). This is a significant difference and can have a widespread adverse impact on their ability to access finance.
If women are unable to access financing on a personal level, then their spending power and ultimately their contribution to the economy is seriously reduced and their non-participation in the economy will inevitably be felt. Equally, if women are not able to access financing on a professional level, they are prevented from starting or growing their own business. The effects are cumulative, and once again the economic imbalance will stifle economic growth and development.
Closing the gender pay gap 
In addition to disparities in data, there are other issues that put women at a significant disadvantage when it comes to financial services. In certain markets across the world, for example, the gender pay gap is particularly evident. A Creditinfo analysis of the Lithuanian market found that of the 81 sectors into which economic activity breaks down, men are paid more than women in 72, and average pay for men often exceeds women by 30-50%. In sectors like air transport, gaming, and gambling, men's salaries can be up to 127% above their female colleagues. 
It is estimated that closing the gender gap in women's access to financial products and services could unlock USD 330 billion in global annual revenue. Bridging the gender pay gap is crucial to rebalancing the economy and creating a more financially inclusive world.  
Work is being done to help close gender gaps in remuneration and create pay standards across sectors. For example, Environmental, Social and Corporate Governance (ESG) initiatives are providing greater pay transparency, as well as representation of women in senior leadership roles. However, despite this, progress is worryingly slow. The World Economic Forum estimates that at the current rate, it will take 151 years to close the economic gender gap. 
It's time for change 
To create an equitable society and an economy that everyone can benefit from, structural barriers to financing need to be eradicated. Transitioning over to digital lending and minimising subjective human intervention in the lending process will go a long way to improving overall equality. Today's credit score system algorithms must also be free of out-of-date gender-bias otherwise they will only continue to perpetuate the issue. And above all, credit scores need to be as fair as possible and reflect the actual risk of individuals based on real-life financial data, such as an individual's ability to pay their rent or utility bills.  
The best way to start seeing changes in this area is through leveraging data, whether it's ESG information or credit scoring. Having a clear understanding of the current situation and the issues that need to be addressed is crucial to implementing the change we need to see. Despite women having good credit scores and low credit utilisation, they have been continually overlooked and underserved for decades.  
There is a vast amount of potential ready to be tapped into by improving access to finance for women. Using real and accurate data to inform their credit scores and facilitate access to finance opens up a whole new section of the economy. It also presents an opportunity for lenders to be very targeted with new products and services that are tailored to the needs of that nascent market and generate new revenue streams while promoting financial inclusion.
If disparities between men's and women's access to finance continue, more harm will be done than good. Bridging the gender pay gap and expanding women's access to finance isn't just a 'nice idea', it's vital for the health of economies as well as for social cohesion. De-risking the lending ecosystem and aligning it with the needs of today's society is key to creating a fairer, more inclusive economy.  
About Paul Randall  

Paul was appointed CEO of Creditinfo Group in 2021, after leading the Executive teams and Analytics department for 20+ years. He has experience of working in retail and bank lenders and now supporting lenders, whether it be Fintech, Retail, Telco, or Banking. Fortunate to be part of a great multi-cultural team that provides a central part of the financial infrastructure of 30+countries.
About Creditinfo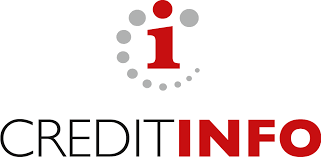 Creditinfo is a leading service provider for credit information and risk management solutions worldwide. With 20+ years of experience, it has established more than 30 credit bureaus in mature and emerging markets over 4 continents, thus tangibly contributing in growing and strengthening economies.