While she acknowledges that progress on diversity in high tech is slow, Hilla Ovil-Brenner believes the needle is moving. She shares that she is witnessing many people working on moving that needle, and she is doing her part too. After usually being the lone woman in the room as a founder, she wanted to help others feel more at home in the tech world and create more female role models. Ovil-Brenner created Yazamiyot to help support women entrepreneurs, and one of their programs is Campus TLV for Moms, which is a baby-friendly school for parents on leave with a baby. She shares that maternity leave is a good time for women to consider making a change in their lives and careers. Today, much of Ovil-Brenner's time is spent as a managing director at the Techstars accelerator. She discovered that helping other entrepreneurs is even more satisfying than founding her own companies.
If you take a greater look at who you are and your motivations when you wake up in the morning, how do you think through yourself?
When I look at what gets me up in the morning, it's about promoting entrepreneurs. I was a founder my whole life. I know how difficult it is to be a founder. So what really gets me up in the morning is to help entrepreneurs make less mistakes and also promoting female founders. When I was a young founder, I was always alone in the room, and I felt like maybe there was something wrong with that a little bit. My dream was to create initiatives that would help women feel more at home and would bring more role models to the game.
Take me back to your own startup journey. What were those different feelings and intentions like?
I was actually a lawyer, so I didn't have the dream to be an entrepreneur since I was a young child. I was just really bored and I was looking for more energetic, creative things. I saw how many people were involved with the innovation ecosystem. I started my first company with a grammar checker; it was called WhiteSmoke.
We really went on this journey with the idea that we will create a product that people would use. We signed great contracts with a lot of great enterprises. The end game was really good, and the energy of starting a startup and getting a team together, that really got me up. When you are young and very gullible and you don't know how everything works, it's really difficult. Today, a lot of founders are more fortunate to have mentors, to have programs, to have VCs that can really help them create partnerships.
The intrinsic motivation to create Yazamiyot and Campus TLV for Moms, where did that come from?
It's a big sacrifice because you have your day job and then you have this organization, which started in my back garden with five women founders. I just wanted to get some CEOs to speak together and actually help each other connect and become role models. Everywhere I went, everyone was like, "Are you crazy? This would be a big sacrifice. Possibly, you will not be able to be a good mom." My initiative around female founders was to help founders actually feel more comfortable in their own skin. But not be exactly like men, but be a bit different. I'm lucky because I have a lot of support for that.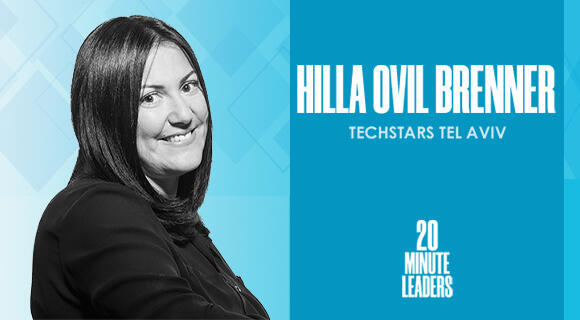 How many women have been a part of the Yazamiyot program so far?
Yazamiyot is the leading organization for tech female founders in Israel. There's over 8,000 female founders. We have incredible programs: Campus for Moms, one with AWS, Microsoft for Startups. The idea of Yazamiyot was to become more substantial and actually give tools to women founders. This is actually what I do at Techstars as well. Because Techstars helps with diversity and inclusion on a global and Israeli level. I try to see as much diversity in my portfolio.
Having gone through this process personally, even before you had this supportive community, what did you learn? What really needs to happen in the field to try and move the needle in five years?
I am optimistic. I do feel that the needle is starting to move slowly. I'm seeing a lot of very good people trying to move the needle. There are more female founders, but the numbers are still very low. The question is, why is it? My answer is I think it needs to come both from the top and from the bottom. As women, we need to support each other too. Both top
Talk to me about Campus TLV for Moms. I obviously have a personal connection to this program.
It's not every day that something like this happens; it's once in a lifetime. The idea was to help women that are on maternity leave. This is a great time in a woman's life to make a change. A lot of them don't really want to go back to their own previous careers. The idea was to create a baby-friendly school for men and women, so whoever is on maternity leave could come with their baby. We're very fortunate that the Israeli branch in Google really took this to heart and adopted this idea. We had seven cycles here in Israel, and it also became international. Not only were great startups created, they became really good friends, and many startups started afterwards. Professor Yossi Matias was a supporter of those. It just felt like everything we did really moved the needle because everyone came over.
Obviously, not a plug for Professor Yossi Matias, who I love very much. I think mostly when I've been hearing people talk about maternity leave, it's been with a dismissive feeling that this is when their career is stopping. You're saying, "No, this is a time for change, for reflection, and a stepping stone for a new career."
Exactly. I think this is a great time in a woman's life to make a change and lay the foundation for the rest of her life. I think having kids is the greatest achievement that I have ever had. But it's part of my life. So I think it should really become part of your life and not a replacement for your old life. Yazamiyot and Techstars are both means by which I try to push entrepreneurs to do a little bit out of the box, to do something a little bit different.
You're spending most of your time today with accelerators, with Techstars. Why accelerators for you?
I never really thought I was going to do this. I was a founder my whole life. I was investing in some companies. I never thought that an accelerator would be my piece of cake. But when I met Techstars for the first time, it was just love at first sight. I couldn't believe that there was something so incredible around the world with 60 programs and a portfolio of $200 billion and smart people who want to help entrepreneurs and invest in the greatest, top-notch entrepreneurs. I couldn't imagine myself doing anything else.
If you're looking at the work that you're doing with entrepreneurs, what do you enjoy most?
I think that every company has their own secret sauce. I can just help them and use the incredible network that we've created at Techstars to help them with mentorship and forming their business.
We run a three-month program. We also invest in them. We are the biggest seed investor in the US today. The first month is all about mentorship. They meet between 100 and 150 mentors from all around the world. Then afterwards, we work with them on execution, product-market fit, team building. And fundraising in the second and third month. It's just incredible because I see how the startups come in and how the startups leave.
As you work through these startups, what do you learn about yourself?
That I enjoy doing this more than anything that I've ever created with my own hand. I found out that I'm a really great enabler. When my first company raised money for the first time or had my first exit, it probably was a lot more meaningful to me than when I did it for the first time. I love people. I love seeing very amazing people from all over the world. I am a great believer in people. I always knew that about myself, but through working with startups, I know that even more.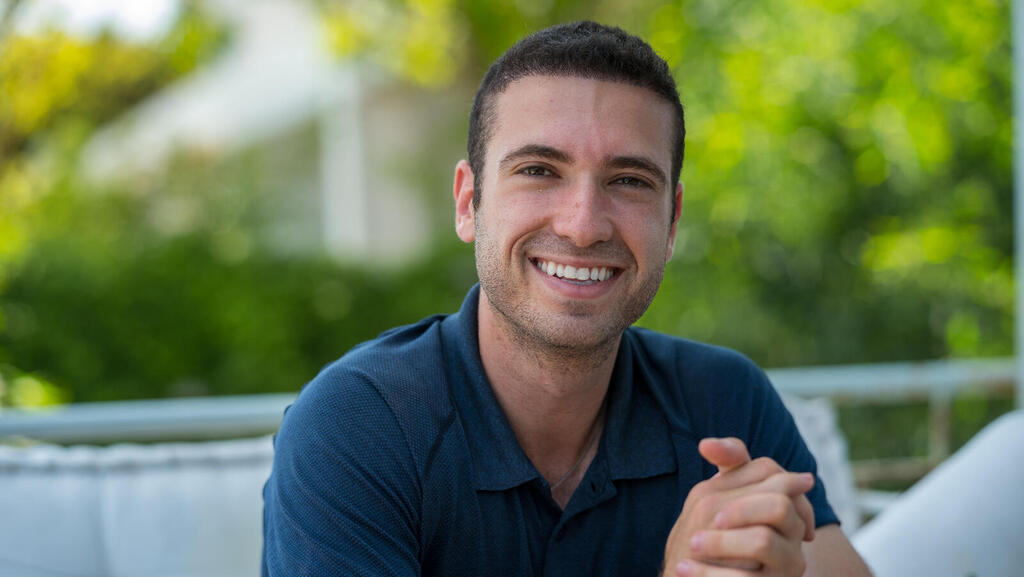 Michael Matias, Forbes 30 Under 30, is a Venture Fellow at Innovation Endeavors as well as investment Venture Partner at Secret Chord and J-Ventures. He studies Artificial Intelligence and Human-Computer Interaction at Stanford University, and was an engineer at Hippo Insurance. Matias previously served as an officer in the 8200 unit. 20MinuteLeaders is a tech entrepreneurship interview series featuring one-on-one interviews with fascinating founders, innovators and thought leaders sharing their journeys and experiences.
Contributing editors: Michael Matias, Megan Ryan