1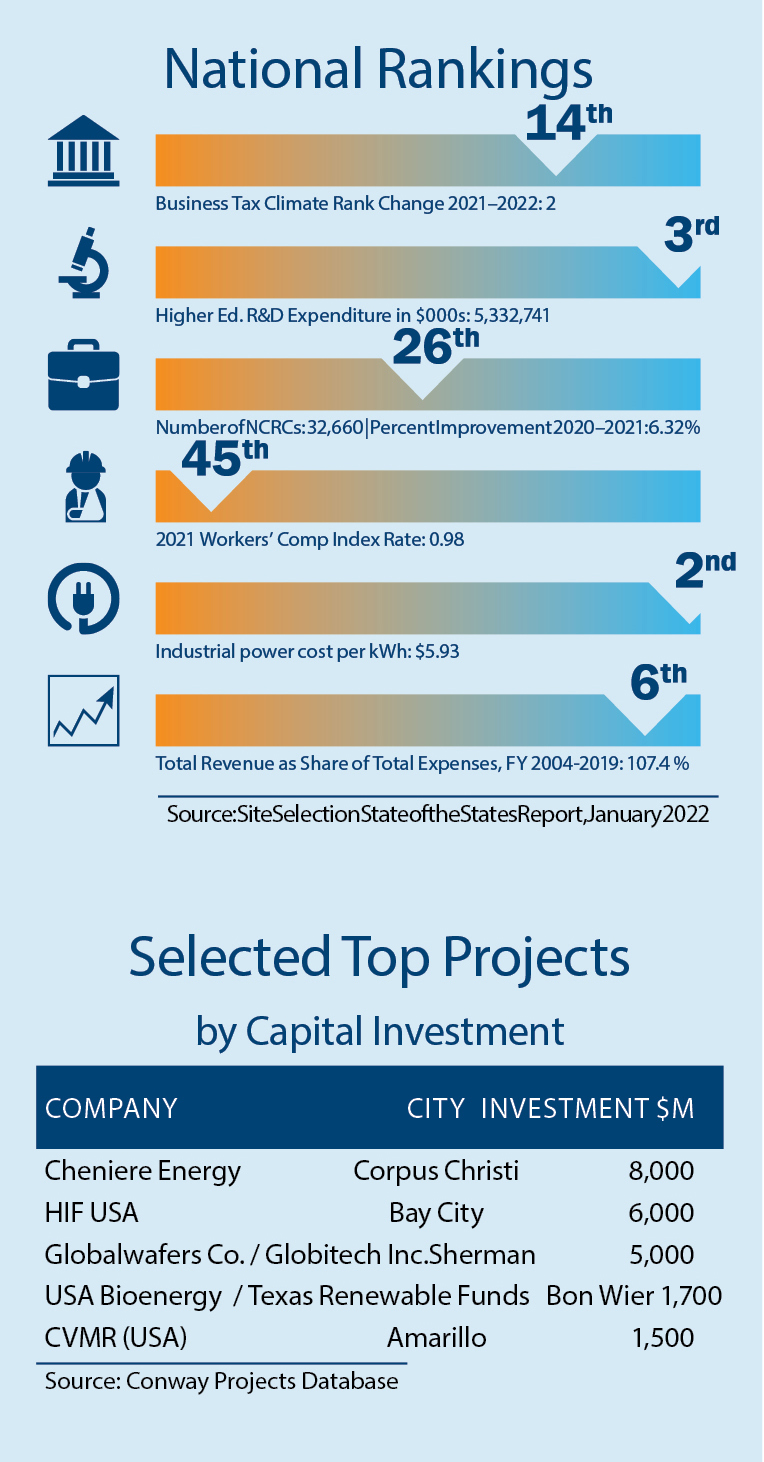 Behind the Texas Renewables Rush
A surge of renewable energy projects announced this year across Texas coincides with the looming termination of the state's generous Chapter 313 incentive program, launched two decades ago to promote the attraction of heavy industry. (See "Next Chapter: A Point/Counterpoint Examination of an Incentive" in Site Selection's September 2021 issue.)
During the first five months of 2022, Texas county school boards received in excess of 400 applications for Chapter 313 incentives, according to the state comptroller's office. That's more than double the typical average for an entire year. Nathan Jensen, professor in the Department of Government at the University of Texas at Austin, tracks incentives awards and tells Site Selection that of the 400-plus submissions, more than 200 represent renewable energy proposals.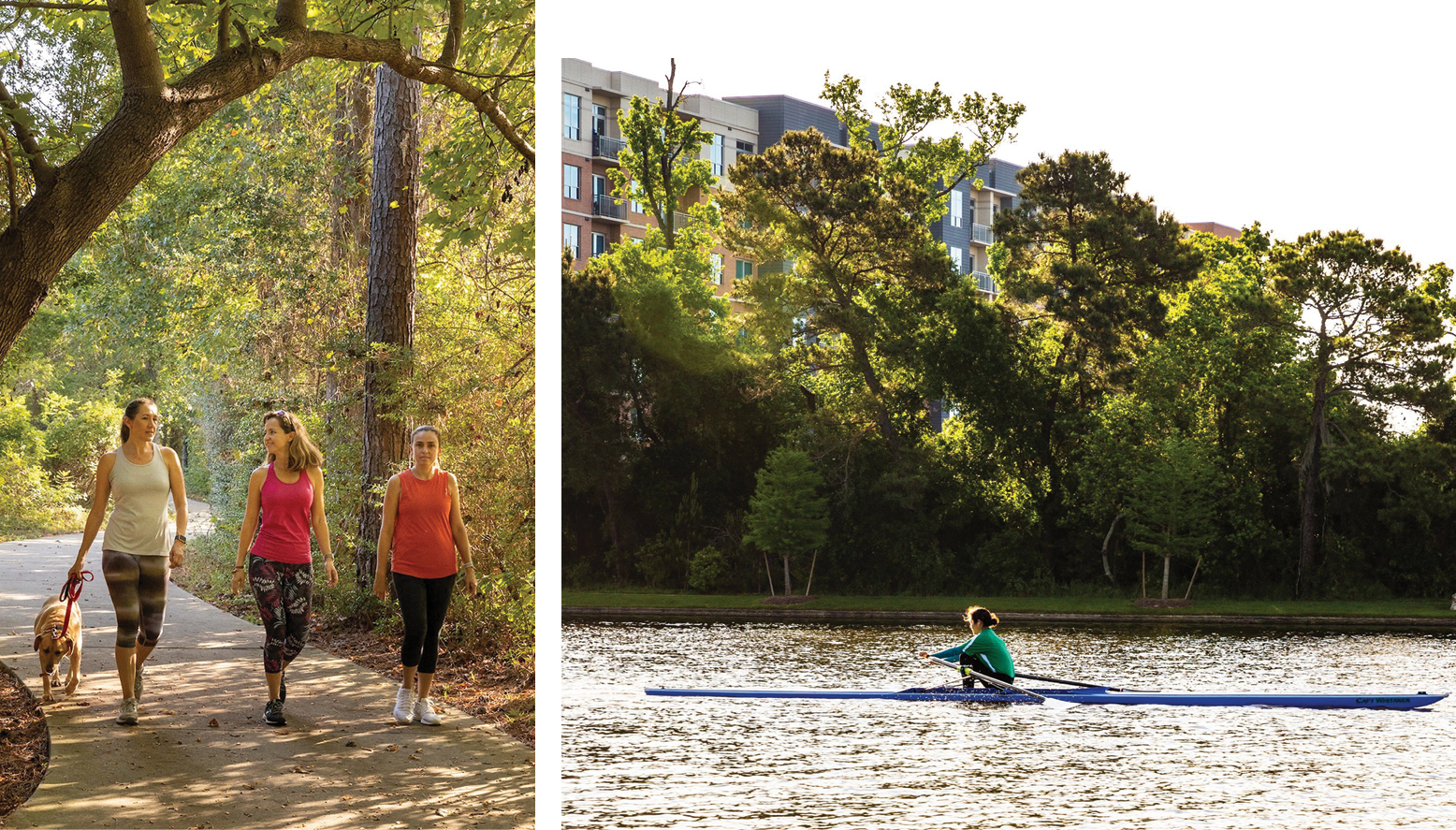 Site selection consulting firm The Boyd Co. identifies The Woodlands near Houston as one of four Texas locations in strong position to attract corporate headquarters.
Photos courtesy of DCI
"With the program sunsetting at the end of the year," says Judge Nate McDonald, the Matagorda County official who spearheads local economic development, "a lot of folks are looking to get their applications in before the deadline."
McDonald helped to recruit Project Helix, a $6 billion "green gasoline" project and the largest investment in the county's recent history. Chile-based HIF Global, having been approved for some $435 billion in Chapter 313 tax abatements, announced plans in April to build the facility in Bay City, an hour or so southwest of Houston. The first-of-its-kind operation is to utilize carbon-free electricity, water and captured carbon dioxide to produce synthetic fuels formulated to power traditional, internal combustion engine vehicles. 
While HIF is under construction with a pilot plant in Chile, the concept has not been proven at scale, a proposition not lost on McDonald.
"But for me," he says, "it's a people-driven thing. I'm an expert at picking good partners, something I did in business. And HIF," McDonald tells Site Selection, "has a track record for building LNG terminals in our state. They've also done other big projects. That takes the gun-shyness away."
313 Could Leave a Long Legacy
Jensen, a consistent critic of the expiring 313 incentives, isn't surprised at the rush to cement deals. The state's initial June 1 deadline for applications was extended with no definitive word as to when the submissions period might end.
"It's such a lucrative incentive," Jensen tells Site Selection, "that if you're one of these companies, then why not lock it in? If Texas comes up with something better, just cancel the contract."
---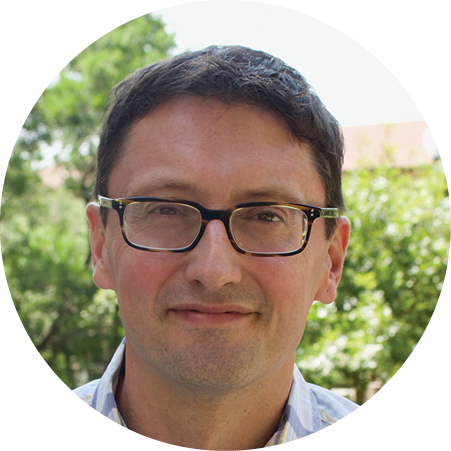 "It's such a lucrative incentive… why not lock it in?"
— Nate Jensen, Professor of Government, University of Texas at Austin
---
While Project Helix has an operational target date of 2025, Jensen notes that a system of "stacking" applications for multi-phase projects can commit tax officials to granting incentives for projects unlikely to be fulfilled for decades, an interregnum during which companies will fail and technologies will evolve. Some proposed projects, Jensen suggests, appear to be akin to placeholders, coming as they do from venture capital firms and other companies with no discernible background in renewables.
"There's a bunch of folks," Jensen says, "trying to basically squat on these incentives. They create an LLC, apply for the 313 for wind or solar of other renewables, and then they can sell that LLC along with the 313 to a developer. That's something we didn't see coming."
Texas House Speaker Dade Phelan is among those pledging to push for a successor incentives program to Chapter 313 when the state legislature convenes, as it does in odd years, in January. Gov. Greg Abbott, who hasn't staked out a public position, resisted appeals to add the program's potential revival to his agenda for special sessions called in 2022. In a nod to critics of the expiring regime, Phelan called in August for a program with more transparency, accountability and oversight.
"A big question," says Jensen, citing fundamental opposition to green energy development among some Texas Republicans, "is whether renewables will be included."
California Connection
It is no coincidence that the 1,000-acre site in Bay City that HIF selected for Project Helix enjoys close proximity to rail lines that connect to California, the country's biggest market for renewable fuels.
Tax credits offered under California's Low Carbon Fuel Standard (LCFS) represent a significant calculus in the plans of several renewable fuels companies behind recently announced projects in Texas.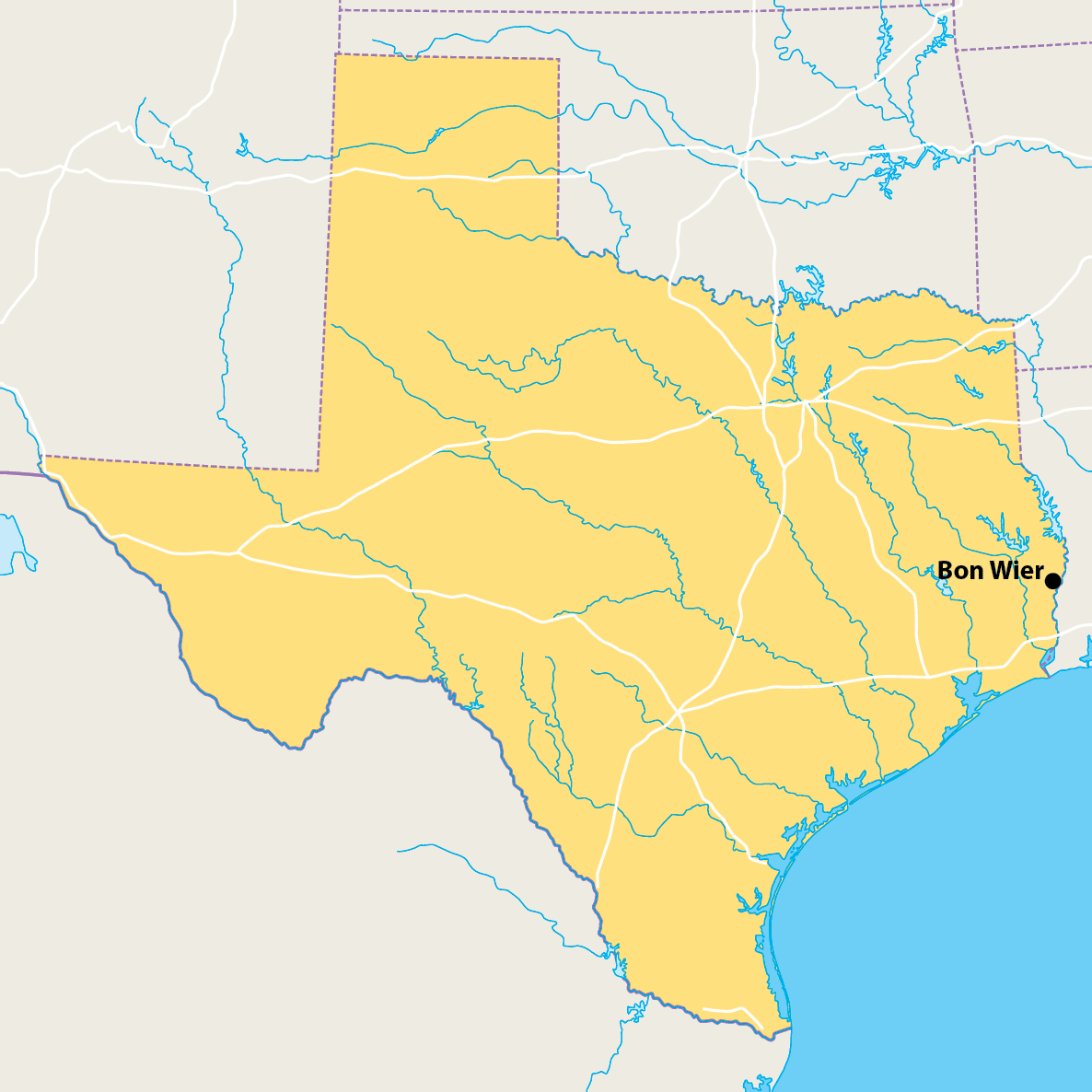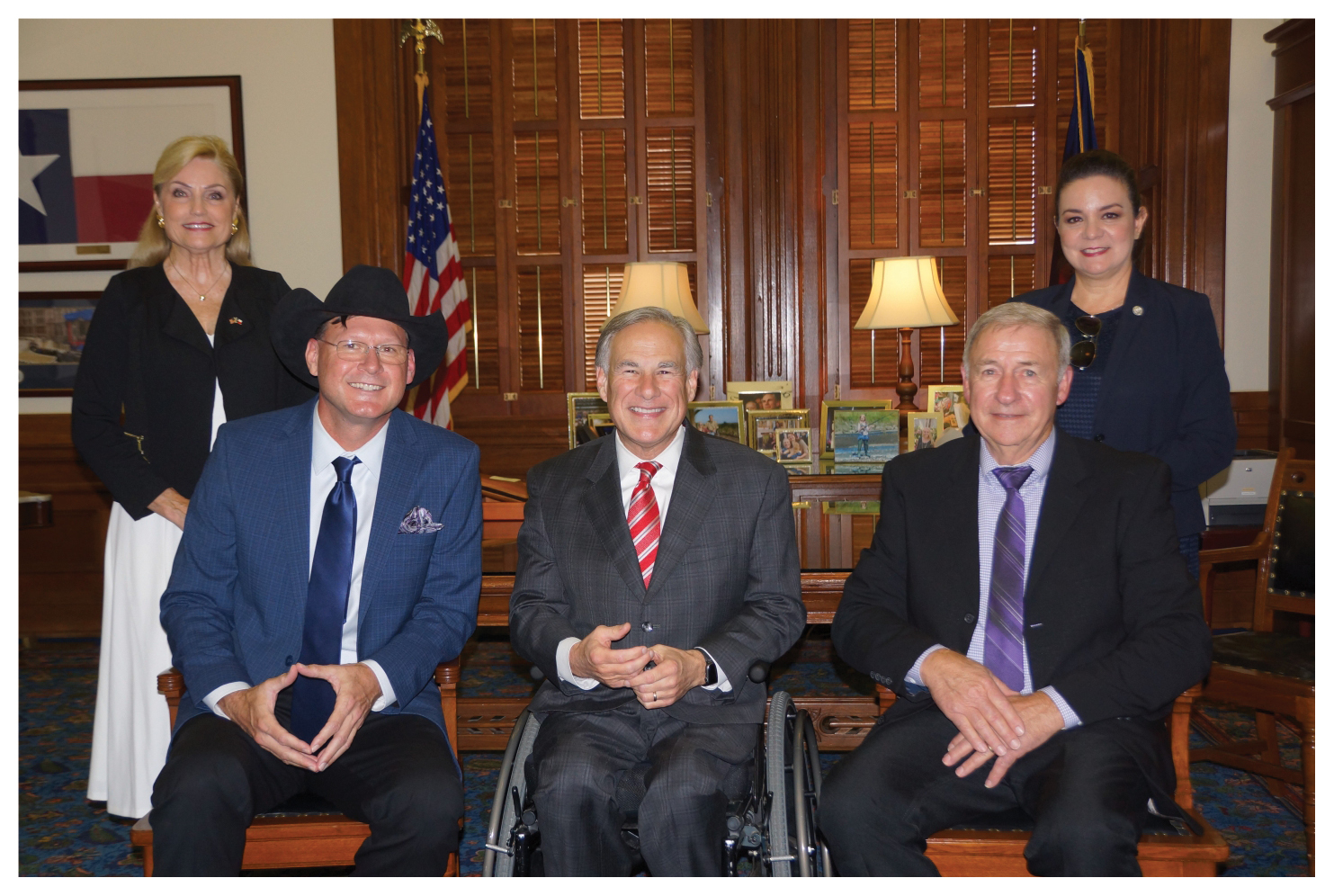 Nancy Windham of Texas Forest Country Partnership; Nick Andrews, CEO, USA BioEnergy; Texas Governor Greg Abbott; Judge Kenneth Weeks and Adriana Cruz, executive director for the Economic Development & Tourism Division for the Governor, in February celebrated USA BioEnergy's announcement of a planned $3.4 billion investment in Bon Wier in Deep East Texas.
Photo courtesy of USA BioEnergy
Tim Vail, CEO of Houston-based Arbor Renewable Gas, told the Houston Business Journal in April that "it would have been very hard to make the case" for the $325 million biofuels plant the company plans to build in Beaumont without California's "leadership position" on renewables. Using a process that turns timber waste into gasoline and jet fuel, Arbor Gas plans to create 1,000 barrels of gasoline a day, Vail told the Business Journal, chiefly and perhaps exclusively for markets in California.
Arizona-based USA BioEnergy is pursuing a similar model through a $1.4 billion biofuels plant to break ground in 2024 in Bon Wier. CEO Nick Andrews told the Business Journal that 75% of the project's income is expected to come from California tax credits.
"We're in the credit-creation business," Andrews told the publication, "and fuel is our byproduct."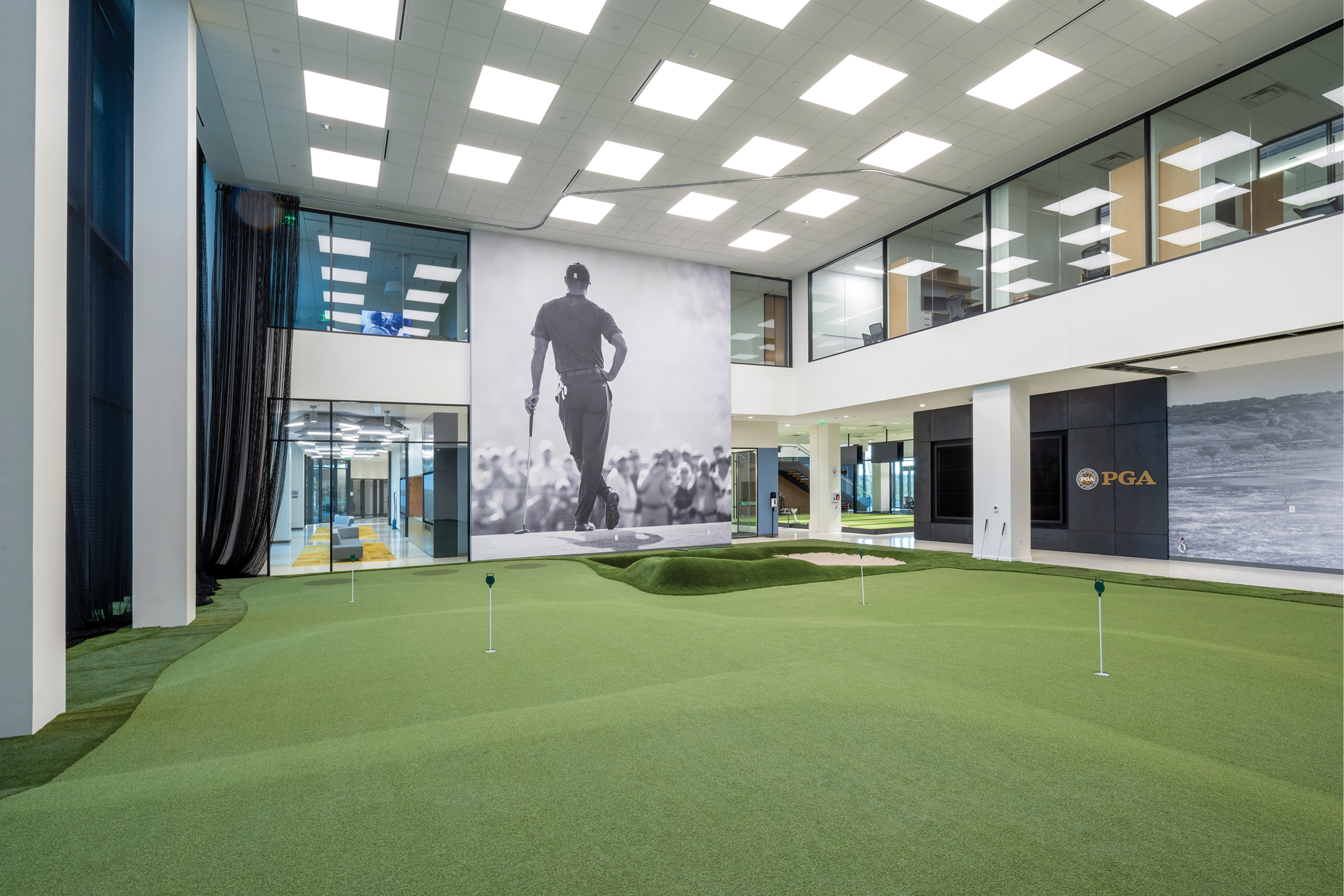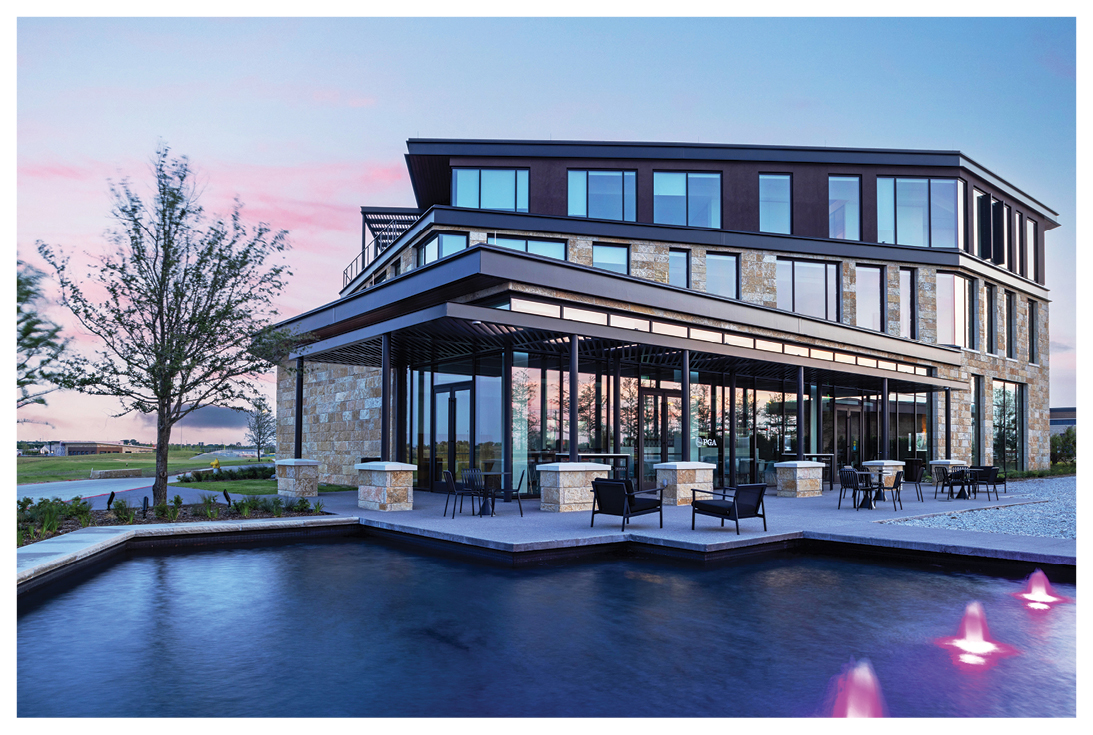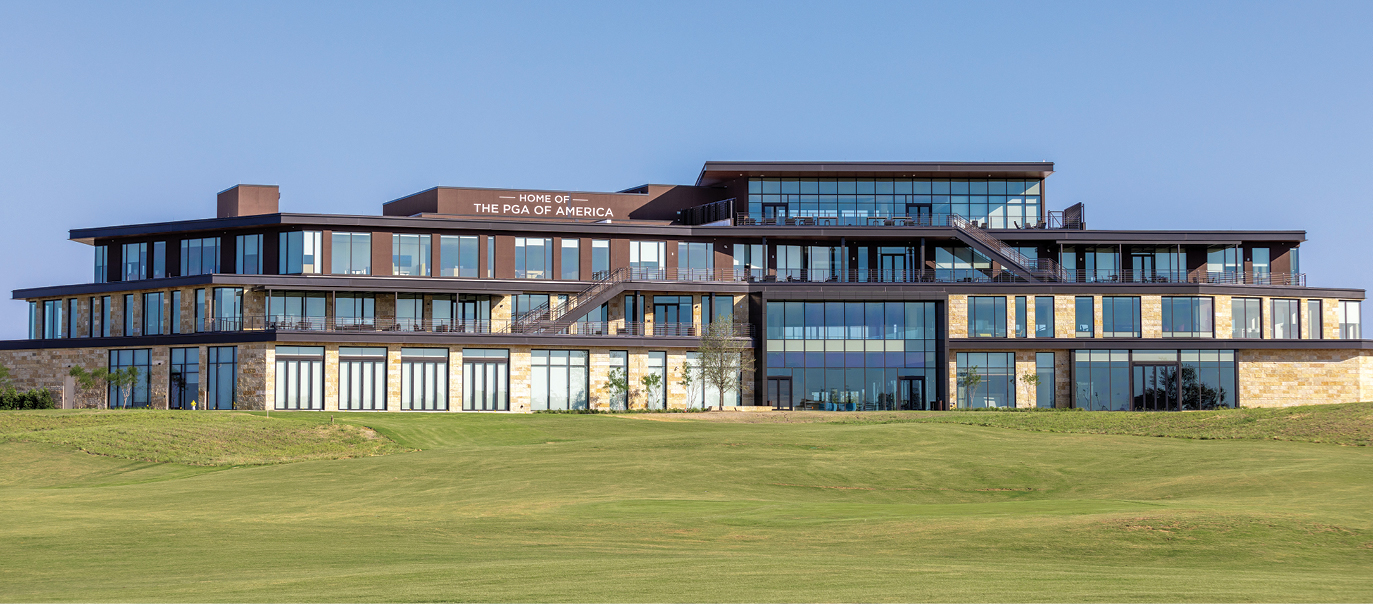 Among the headquarters landing in Texas is the new PGA of America HQ in Frisco, which opened in August and benefited from state Chapter 351 incentives valued at $62.5 million over 10 years.
Photos courtesy of PGA of America
USA BioEnergy and Arbor Gas both have been approved for Chapter 313 tax abatements in Texas, each thus benefiting from concessions offered by two powerhouse states that compete ferociously on the economic development stage and are led by governors at opposite ends of the political spectrum.
"It's a pretty good deal, I suppose," Judge McDonald acknowledges. "But whether it's incentives on both ends or both ends and the middle, if you're investing billions of dollars you'd better figure out how to have a return on your investment. These clean energy projects," he says, "we just need to let them run a little bit. I see no downside to it."
— Gary Daughters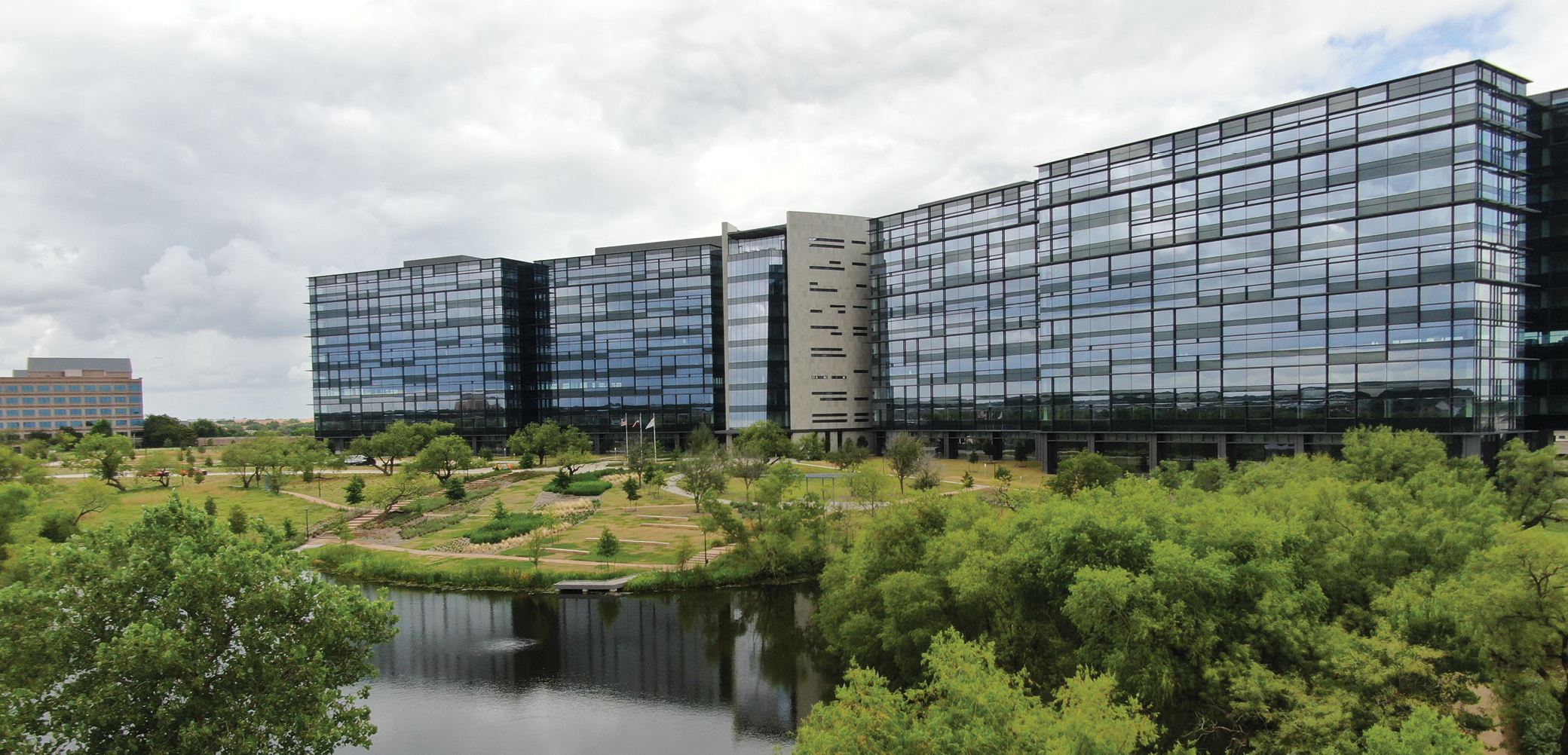 Pioneer Natural Resources HQ
Courtesy of Pioneer Natural Resources
2 Why Companies Keep Coming Back to Irving for More
Every now and then, a submarket in a major metro emerges as the destination of choice for corporate headquarters operations. In Dallas-Fort Worth, that submarket these days is Irving.
---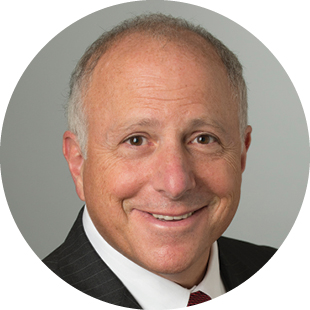 "This location gives us access to 3 million skilled workers within 30 minutes of our office."
— Mark Berg, EVP, Pioneer Natural Resources
---
To a previous generation, Irving was known to millions of American football fans as the site of Texas Stadium, former home of the Dallas Cowboys. Irving gave us many of the most iconic scenes in National Football League history, from head coach Tom Landry patrolling the sideline dressed in a business suit and fedora, to quarterback (and later, commercial real estate company founder) Roger Staubach leading the Cowboys to one stirring fourth-quarter comeback after another. Locals said there was a hole in the roof of Texas Stadium so that God could look down from heaven and watch his team.
Those scenes may be confined to the history reels of NFL Films, but the legend of Irving comebacks lives on in another form today: corporate site selection.
On that scoreboard, Irving has been dialing up quite a rally. On June 14, Caterpillar announced that it was relocating its corporate headquarters from Chicago to Irving, a city of 265,000 people about 13 miles west of Dallas and 26 miles east of Fort Worth.
The world's largest construction and mining equipment manufacturer, Caterpillar recorded $51 billion in revenue in 2021, placing the company at No. 73 among the Fortune 500. "We believe it's in the best strategic interest of the company to make this move, which supports Caterpillar's strategy for profitable growth as we help our customers build a better, more sustainable world," Caterpillar Chairman and CEO Jim Umpleby said.
The move came after Caterpillar announced in 2021 that it was moving its Power Electric Division to Irving. That move created 500 jobs and $5 million in capital investment.
Caterpillar's news came just a week after Builders FirstSource, another Fortune 500 firm, announced it would move its headquarters from Dallas to Irving and bring 150 jobs. Builders FirstSource is one of the world's fastest-growing building products firms.
A third firm jumped on the bandwagon in June when TxOne Networks, a Taiwanese global cybersecurity firm, chose Irving for its North American headquarters. TxOne is a joint venture of Trend Micro and Moxa, with offices in Taipei, Tokyo and the Netherlands.
A Pioneer Puts Down Roots
Beth Bowman, president and CEO of the Irving Economic Development Partnership and Irving-Las Colinas Chamber of Commerce, said that with the latest moves, 24 Fortune 500 companies are now based in North Texas, and 10 of them are in Irving. "It is in our strategic economic development plan to recruit corporate headquarters operations to Irving-Las Colinas," says Bowman. "We look at our current customers and ask, within their supply chain, 'Who do they want to see as their neighbors?' "
The chamber then goes out and woos them, often successfully. Case in point is Pioneer Natural Resources, which three years ago moved into a new 1.125-million-sq.-ft. headquarters in the Hidden Ridge development of Las Colinas. The $1 billion, 150-acre project was a signature win for Irving, which shows no signs of slowing down anytime soon.
Pioneer was formed by the merger of two firms: Mesa in DFW and Parker and Parsley in Midland, Texas. "We have been in Irving-Las Colinas since the merger," says Mark Berg, executive vice president of operations for Pioneer. "By moving to Irving, we stole the secret before the rest of the world found out about it."
---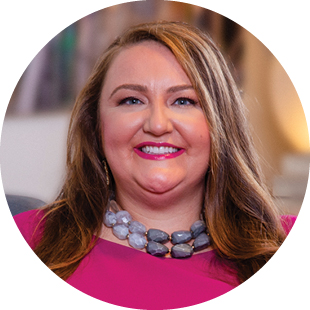 "We have over 100 projects in our pipeline. About one-fifth of these projects are corporate headquarters."
— Beth Bowman, President & CEO, Irving Economic Development Partnership and Irving-Las Colinas Chamber of Commerce
---
Pioneer today has 1,400 people in the building, with room to grow. "There is no better place in the world to operate a company," says Berg. "Irving offers a great quality of life for our employees. The environment in North Texas is very inviting to business. The tax structure and support we receive from the state is very meaningful."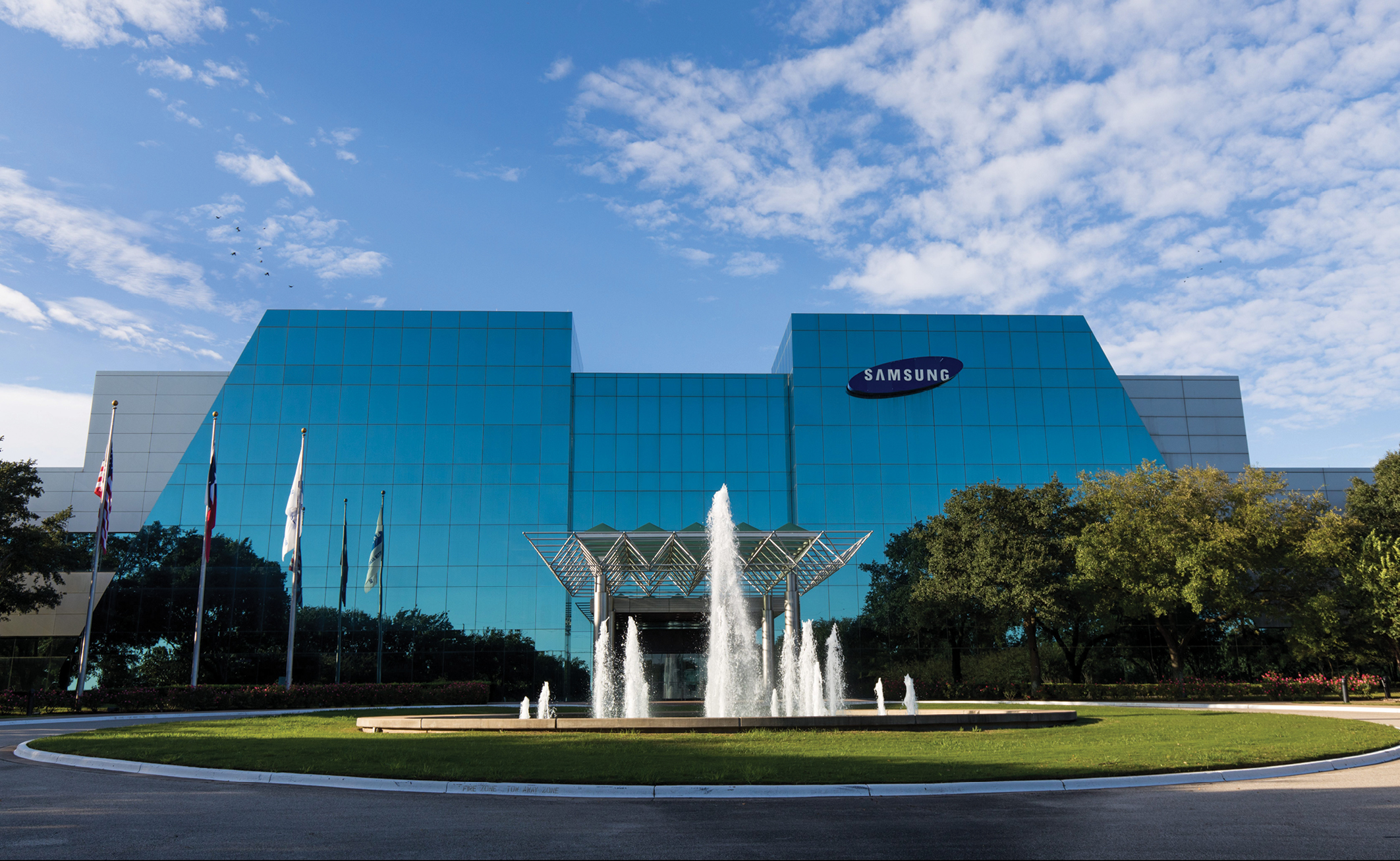 Samsung's Austin semiconductor complex (pictured) will be joined by a $17 billion, 5-million-sq.-ft. fab in nearby Taylor.
Photo courtesy of Samsung U.S.
Being centrally located in DFW makes transportation a breeze, he says. "We are close to two great airports: DFW and Love Field. Irving is central to communities where our employees live. This location gives us access to 3 million skilled workers within 30 minutes of our office."
Study Cites 4 Other Texas Contenders
Choosing Irving was deliberate, Berg notes. "We polled all of our employees and looked at where they were living. We determined that Irving was the best place to be. I live in Dallas. A lot of our employees live in Southlake and other nearby suburbs. Within minutes, you can be in any urban or rural setting you want; and the schools are great."
Bowman says that despite the pandemic, inflation and slowing economy, Irving expects to land more corporate headquarters this year and next. "We have over 100 projects in our pipeline," she says. "About one-fifth of these projects are corporate headquarters."
The Boyd Company, a site selection consulting firm with offices in New Jersey and South Florida, recently published a report outlining the factors driving the relocation of many corporate headquarters in the U.S. Winning locations, the study found, are those offering a superior corporate income tax climate; favorable personal income tax rates for C-suite personnel; attractive lifestyle amenities; favorable operating cost structures; excellent travel and hospitality support services; and positive demographic and business attraction trends.
Boyd identified 15 U.S. submarkets as likely winners. Among them were four in Texas: Leander in metro Austin; Plano in metro DFW; Round Rock in metro Austin; and The Woodlands in metro Houston. — Ron Starner
---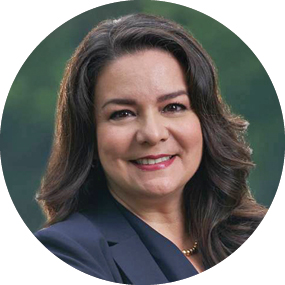 "Our pipeline is probably the biggest we have ever seen. We have over 290 projects in it right now. We expect to see some more big announcements soon."
— Adriana Cruz, Executive Director of Economic Development & Tourism, State of Texas
---
3 In Texas and Beyond, the CHIPS Act's About Way More Than Chips
After cooking in the halls of Congress for more than two years, the CHIPS and Science Act signed into law by President Biden in August holds great promise for the nation's semiconductor industry, whose multibillion-dollar projects were hanging fire awaiting the subsidies. The legislation provides a 25% tax credit for U.S. facilities that produce semiconductors or chipmaking equipment and $52 billion in funding for new semiconductor programs. The funding includes $39 billion for grants available to chip manufacturers as well as semiconductor equipment and materials suppliers and $11 billion for federal semiconductor research programs.
"The CHIPS and Science Act secures landmark investments to bolster semiconductor manufacturing and R&D infrastructure as well as a wide range of ancillary industries in the United States," said Ajit Manocha, president and CEO of SEMI, the industry association serving the global electronics design and manufacturing supply chain, who attended the signing ceremony. Indeed, those ancillary industries stand to benefit greatly. Mark Muro, senior fellow and policy director at Brookings Metro, says semiconductors per se only account for about 20% of the funds the law makes available.
"In fact, the largest share of the package — the 'science' piece — is much more a broad industrial policy bill," Muro tells me, "with programs to boost R&D and economic development in multiple strategic industries, not just semiconductors."
U.S. Secretary of Commerce Gina M. Raimondo said the new law "will help revitalize the U.S. domestic manufacturing economy, spur research and development in critical industries, and enable us to continue outcompeting and out-innovating the rest of the world. This could not have come at a more urgent moment. These investments will create high-quality, good paying jobs for hundreds of thousands of Americans, secure American supply chains, and protect America's global leadership for decades to come."
Texas has been leading the semiconductor charge for decades, and has ample new projects on deck that will immediately benefit: $47 billion worth, counting investment plans announced within one week in November 2021 by Samsung in Austin and Texas Instruments in Sherman, located a bit over an hour north of Dallas. As documented by Site Selection earlier this year, Texas Instruments plans to invest $30 billion to build a new 300-millimeter semiconductor wafer fabrication plant that will create 3,000 new high-wage jobs and could be completed as soon as 2025. Samsung's planned $17 billion, 5-million-sq.-ft. chip plant in Taylor near the state capital will be the largest plant Samsung has ever built in the U.S. and could be operational by late 2024.
Mark Muro at the Brookings Institution and Joe Stockunas, president of SEMI Americas, responded to a few questions I had about the CHIPS Act and about the role of Texas in the global semiconductor and advanced manufacturing universe.
What particular assets does Texas bring to the table that are attractive to today's semiconductor multinationals?
Mark Muro, Brookings Metro: Texas brings a lot to the table, ranging from important research infrastructure embodied by UT to associated flows of engineering and computer science talent, and a solid tech ecosystem in general. Texas Instruments remains a longstanding part of the state's lineage as does the presence of multiple semiconductor manufacturing firms. All of that is attractive, as is the deepening roster of major tech-oriented corporations, including big businesses in not just Austin but Houston, Dallas and San Antonio.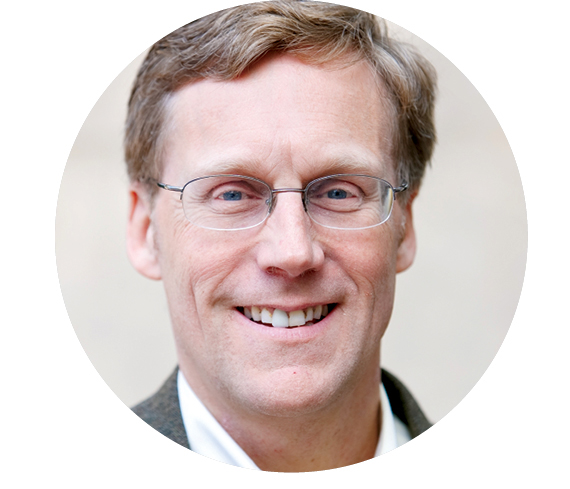 Mark Muro,
Senior Fellow and Policy Director,
Brookings Metro
Joe Stockunas, SEMI Americas: The future of semiconductor production and research in Texas is promising with its mix of existing and prospective advantages. Texas boasts a climate that's highly business-friendly and an economy that would rank it ninth internationally as a country. Texas also has no corporate or personal income taxes. Additionally, the state has the talent base and university pipeline necessary for business success. Finally, Texas is huge and much of the land is ready for corporate development. Foundries and semiconductor facilities are sizeable in their own right. The location and infrastructure in Texas are also conducive for serving domestic or global customers with large numbers of seaports, airports and railways. In particular, Austin, nicknamed "Silicon Hills," has become a major high-tech hub, with more than 2,000 companies and new startups now competing in the hardware and software industries.
Fabs grab headlines. But how does Texas measure up in terms of the research and supplier/service provider ecosystem? Where are there gaps to fill?
Joe Stockunas: The existing semiconductor ecosystem also adds to the draw of Texas. The state is home to over 200 semiconductor-related manufacturing facilities, and this quantity is expected to grow to produce more chips, design new components and accelerate R&D. Fabs require an extremely diverse range of suppliers. This starts with large equipment and materials companies that are at the core of SEMI's membership, but maintaining the precisely controlled environment in fabs requires a lot of different resources to purify air, protect workers, build the necessary infrastructure to support IC manufacturing, etc. Not all of these suppliers need to be local, so Texas is very well positioned to continue growing its semiconductor ecosystem. The latest addition to the Texas semiconductor landscape is Taiwan-based GlobalWafers, which announced a greater than $1 billion investment in a new silicon wafer manufacturing facility. (Like Texas Instruments, GlobalWafers is investing in Sherman, where a new silicon wafer factory is projected to employ up to 1,500 people. -Ed.)
Mark Muro: Again, the state starting point — anchored by the Austin cluster — remains strong, but like all American places, major education and workforce gaps could hold Texas back. There remains a chronic shortage of graduate-level semiconductor experts, many of whom are foreign-born and often facing visa challenges given our broken immigration system. And for the state to really take advantage of the favorable growth opportunities the state will have to do a much better job training large numbers of technician-level works. That's not only imperative for building out the industry but also for taking advantage of the opportunity to build up a broad-based cadre of middle-class workers. Oh, and this: The state needs tamp down the culture wars, on abortion and everything else, which really do have the possibility to scare away workers, if not firms.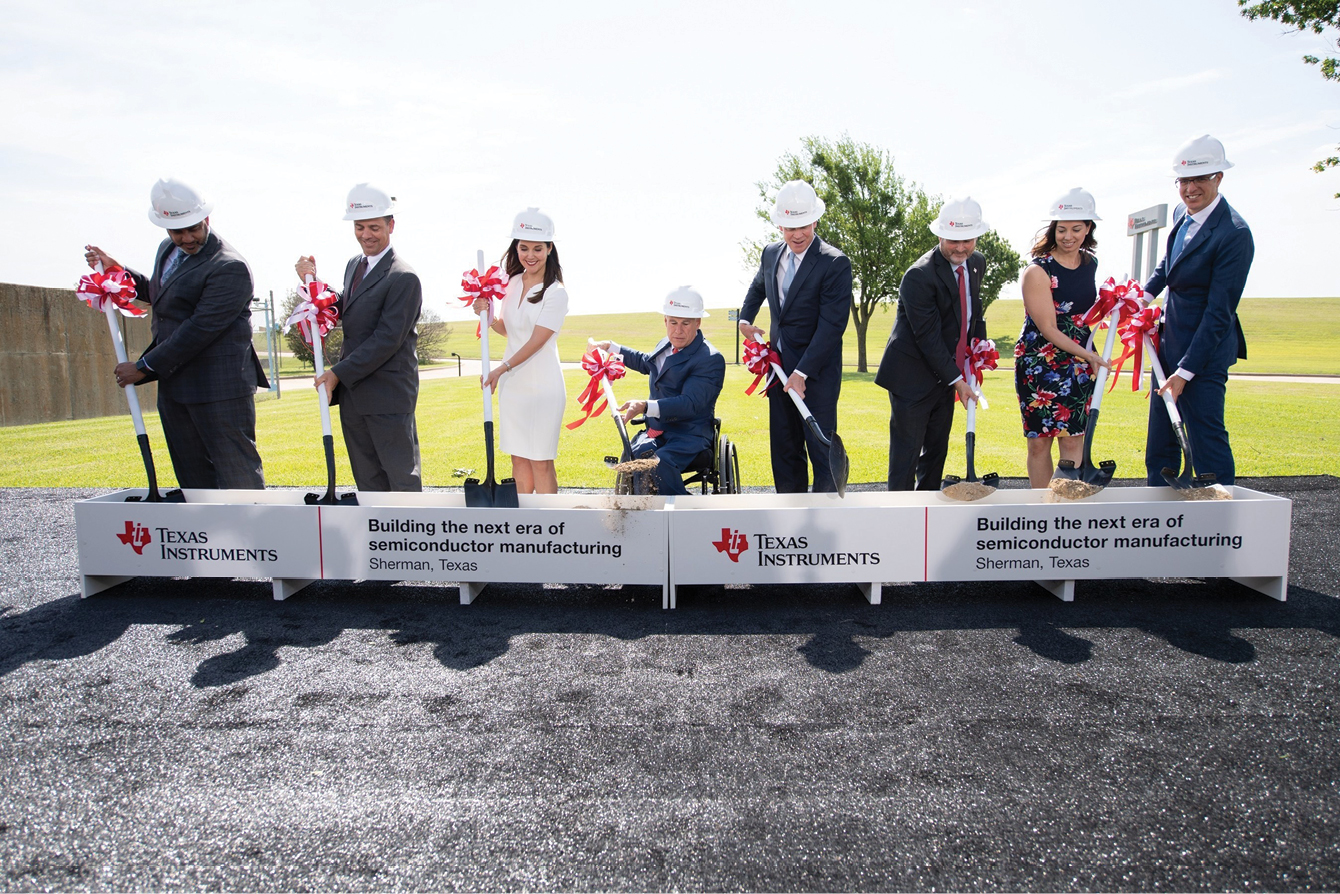 Texas Instruments Chairman, President and CEO Rich Templeton (center); Texas Governor Greg Abbott; and Sherman Mayor David Plyler, along with company leaders, participate in a groundbreaking ceremony in May 2022 for TI's new 300-mm semiconductor wafer fabs in Sherman, Texas.
Photo courtesy of TI
With regard to the new law's $10 billion toward 20 hubs in areas "that are not leading technology centers," how do you see a geographic balance being struck between equity goals and industry needs? Would you see certain regions of Texas as candidates despite the chip industry leadership in the state from Samsung and TI?
Mark Muro: First, sure, other regions around Texas — especially ones with strong digital clusters and engineering universities — could secure CHIPS subsidies, which don't seem to have a lot of geographic requirements attached to them. But second, remember that the bulk of the CHIPS and Science package addresses other advanced technologies besides semiconductors. That could open opportunities. The tech hubs program especially has a geographic orientation towards less development tech areas, and focuses especially on regions, of which Texas has many. Likewise, the hubs program prioritizes helping more remote places get started and take off. So again, while Austin would not likely be a candidate for the hub, other Texas regions could be.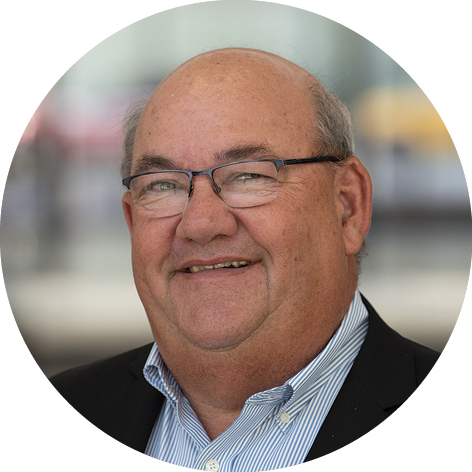 Joe Stockunas,
President, SEMI Americas
Most people's focus is on chip shortages in the automotive sector. What does the Act do for other ancillary industries?
Joe Stockunas: The CHIPS and Science Act makes landmark investments to bolster semiconductor manufacturing and R&D infrastructure in the United States along with a wide range of technology-reliant supply chains. During the current chip shortage, one major benefit for our industry has been the broader realization that semiconductors are ubiquitous building blocks, omnipresent in all electronic devices. Accelerating digital transformation and the convergence of AI, IoT, AR/VR, quantum computing, autonomous machines and so many other emerging technologies will touch virtually every end market, resulting in tremendous opportunities ahead for the semiconductor industry. It is not critical to have a large local customer base for semiconductor manufacturing, but Texas does have a diverse high-tech community — and it's growing. Tesla is officially moving its headquarters to Austin, and there's a direct semiconductor connection. Tesla is designing its own chips to power its self-driving vehicles, and these components are central to the company's AI-based plans.
Mark Muro: The bill is mostly NOT about chips. It's more a major industrial policy bill. Scores of billions of dollars flow way beyond semiconductors into numerous other advanced industries and should really build up the general base for innovation in this country. There are billions here for scientific research and its translation, STEM education, standard-setting, manufacturing innovation and other disciplines. This is, in short, the most important infusion of industrial support in decades and it will be broadly supportive to dozens of America's "crown-jewel" industries.
The thrust of the CHIPS Act is domestic investment by such U.S.-based multinationals as Intel, Texas Instruments and GlobalFoundries, But the U.S. continues to welcome major semiconductor investments and job creation from such companies as TSMC in Arizona and Samsung in Texas. How does the CHIPS Act support FDI and domestic reshoring alike? Has there been friction between U.S.-based and foreign-based companies during the CHIPS Act's negotiations that goes beyond mere competition?
Joe Stockunas: The semiconductor industry is a global industry that requires resources and talent from key regions. Having foreign-based companies expand their operations absolutely contributes to the strength of the semiconductor ecosystem in the U.S. While the industry recognizes that there will be competition for incentives, SEMI strongly advocated for incentives to be made available to foreign-based companies. Samsung has recently committed to building its new $17 billion advanced chipmaking plant in Taylor — just 30 miles outside of Austin. Construction on the 1,200-acre facility will begin next year and extend into 2024. Samsung hopes to add roughly 1,800 jobs with its latest investment while supplementing its other Texas facilities. Its chips will support both customer devices and Samsung's own devices moving forward. For Samsung, the facilities are a long-term investment in next-generation engineering. The company may produce its 3nm chips there soon while serving customer requests simultaneously. Attracting the most advanced global technology companies to the U.S. and creating thousands of highly skilled jobs is all very much in line with the goals of the CHIPS Act.
I have already heard from contractors in Ohio that Intel's $20B investment there will be grabbing the lion's share of materials, services, etc., having a potentially deleterious effect on the progress of other industry expansion projects. How do you see SEMI member companies helping to ameliorate this situation? Are some areas less likely to be impacted by this than others?
Joe Stockunas: The semiconductor industry is expected to grow from roughly $600 billion this year to well over $1 trillion by the end of the decade. This strong demand will create a rising tide that will lift many boats and create investment opportunities for our entire supply chain. — Adam Bruns
4
Three Texas Workforce Training Programs Earn Good Jobs Challenge Grants
The Good Jobs Challenge was implemented as part of President Biden's American Rescue Plan, created in the wake of the COVID-19 pandemic. The program was designed to distribute $500 million to 32 industry-led workforce training programs, with an emphasis on establishing innovative workforce development training to secure jobs for over 50,000 Americans.
The focus of the program is to fulfill local talent needs and increase supply of skilled workforce while helping workers secure jobs within 15 key industries essential to the U.S. supply chains, global competitiveness and regional development in the nation. This includes providing opportunity to historically underserved and underrepresented groups including Black, Latinx, Native American, Asian American, Indigenous and Pacific Islander communities as well as, women, the formally incarcerated and recovering drug users within urban and rural areas in the U.S. These projects aim to provide greater access to high-paying jobs, benefits and career mobility to participants.
Out of 509 applicants, the Commerce Department's Economic Development Administration this summer selected organizations in 31 states and Puerto Rico as recipients. Three programs in Texas were among the chosen.
Dallas College is a public community college with seven campuses throughout the Dallas metro. The college's project narrative states as its goal to grow the biotech workforce in North Texas to meet emerging skill needs through collaborative partnership with 12 local employers, three universities and two community colleges in the region. The majority-minority college is the largest community college in Texas, serving more than 100,000 students annually.
As the backbone organization for this partnership, Dallas College will train 800 participants through its biotechnology program with the $8.8 million grant. The college's targeted demographics include: 65% persons of color, 60% women, 15% unemployed persons, 92% persons with no college degree, 7% veterans or spouses and 24% persons needing social assistance. Due to the existing presence of biotech companies, this program will focus on Collin, Dallas and Tarrant counties, which hold three-quarters of the region's population. The projected outcomes listed in the narrative include that 85% of participants will enroll and complete a program earning a degree or certificate and 95% of participants will be employed and earning wages of at least $15 per hour or enrolled in additional educational programs within six months of completion. Partnering employers in this project have committed to hiring 1,100 individuals to good-paying jobs following skilled biotechnology training.
"Dallas College is proud to take the lead role in this new federally funded initiative to help move underemployed and unrepresented populations into living wage jobs and grow the region's biotech workforce," said Dallas College Chancellor Justin Lonon in a press release. "The years of behind-the-scenes work that went into aligning the different partners and interests needed to secure this level of federal investment, from industry to our peers in higher ed, is something that deserves special recognition for the surrounding diverse communities we serve."
Workforce Solutions Rural Capital Area (WSRCA), the highest-performing workforce board in Texas, receives $12.1 million to lead the Rural Employers Infuse Vital Economic Success in Texas (REINVEST) project targeted at rural central Texas counties. The listed counties include Llano, Burnet and Blanco, led by Workforce Network Inc. Smithville Workforce Training Center leads Bastrop, Lee and Fayette counties. REINVEST will collaborate with 46 employers and employer associations to assess needed skills, creating 777 high-quality jobs across the skilled trades, healthcare and finance/IT industries. The target demographics for recruitment, completion and job placements are 50% people with low incomes (below 200% federal poverty level) and 33% underserved people including people of color, immigrants, individuals with conviction history or in recovery, and women. REINVEST aims for equal program completion and placements for these populations.
"By integrating industry in every step of the talent development process, these awardees are focused on supporting underserved communities in diverse areas across the country…"
— Alejandra Castillo, U.S. Assistant Secretary of Commerce for Economic Development
WTIA Workforce Institute received $23.5 million collaborating with Boeing and Amazon Web Services (AWS) to focus on talent and diversity gaps within the technology sector. The program will allow for both companies to quickly train and deploy new and reskilled talent into tech jobs through apprenticeship programs. The Houston community will be among the four locations that AWS will be hiring 10,000 apprentices from, — with 700 of those coming from Robert Half and Infosys — to address the talent gap in cloud computing, one of the fastest growing areas within information technology.
"By integrating industry in every step of the talent development process, these awardees are focused on supporting underserved communities in diverse areas across the country, helping to remove systemic barriers for workers and connecting employers with the trained workforce they need to grow and sustain competitive local economies," said U.S. Assistant Secretary of Commerce for Economic Development Alejandra Castillo.
— Alexis Elmore