In Chile's Salar de Atacama, locals watch helplessly as their ancestral lands wither and die, their precious water resources evaporating in salar brines.
In the Democratic Republic of Congo, hope for a better life dissolves as well-funded Ugandan-led extremist groups force children as young as six into cobalt mines.
Closer to home, Nevada's Fort McDermitt Tribe and local ranchers fight to protect a sacred burial site and agricultural lands set to be sacrificed by Lithium Nevada, a mining company, in the coming days.
Meanwhile, in California and other states, politicians like Gov. Gavin Newsom (D-Calif.) pat themselves on the back for their "aggressive" environmental stance and boast that their gas-powered vehicle bans are leading "the revolution towards our zero-emission transportation future."
The Hidden Costs
According to politicians like Newsom and President Joe Biden, electric vehicles are "zero-emission" because they use lithium-ion batteries—consisting of lithium, cobalt, graphite, and other materials—instead of gas.
Thus, starting in 2035, California will ban gas-powered vehicle sales, while several other states plan to follow suit, citing the embargo as a "critical milestone in our climate fight," on Twitter.
Additionally, according to a statement from Biden, banning gas-powered vehicles will "save consumers money, cut pollution, boost public health, advance environmental justice, and tackle the climate crisis."
Disagreeing with such claims, John Hadder, director of the Great Basin Resource Watch, pointed out to The Epoch Times that "industrial" nations might benefit from the electric vehicle transition but it's at the expense of others.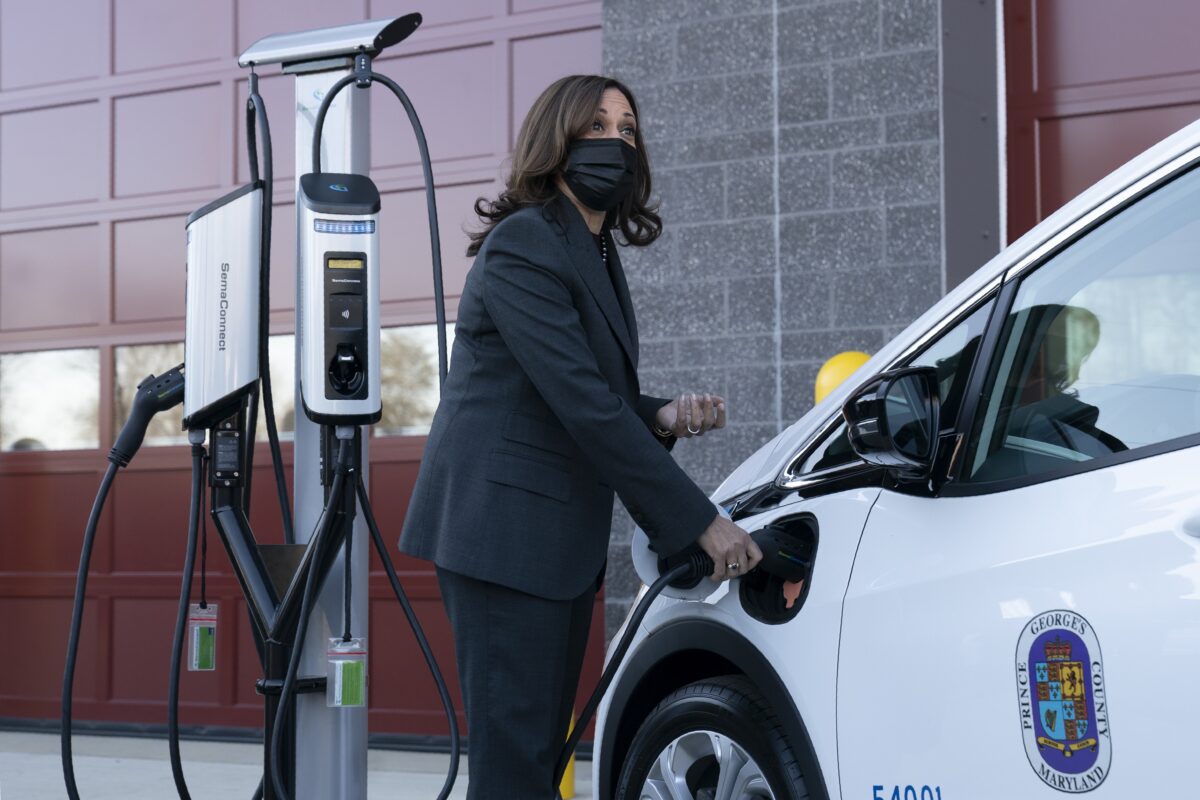 "This expansion of [lithium] mining will have immediate consequences for front-line communities that are taking the 'hit.'"
For example, Copiapó, the capital of Chile's Atacama region, is the location of one of the world's largest known lithium reserves.
"We used to have a river before that now doesn't exist. There isn't a drop of water," Elena Rivera Cardoso, president of the Indigenous Colla community of the Copiapó commune, told the National Resources Defense Council (NRDC).
She added that all of Chile's water is disappearing because of the local lithium mine. "In all of Chile, there are rivers and lakes that have disappeared—all because a company has a lot more right to water than we do as human beings or citizens of Chile."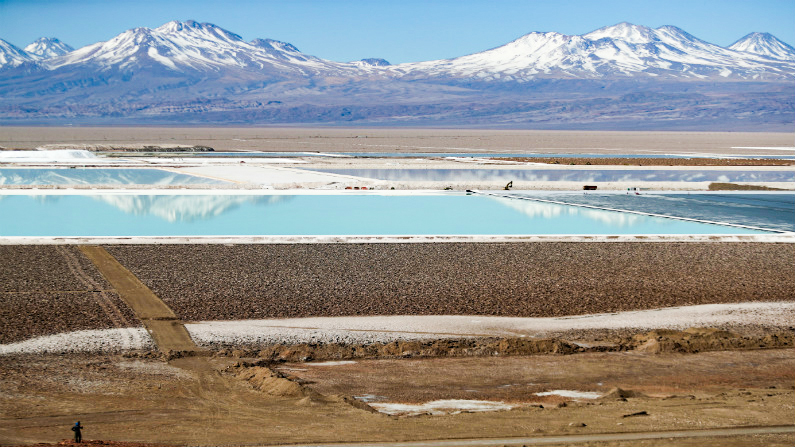 In collaboration with Cardosa's statement, the Institute for Energy Research reports that 65 percent of the area's limited water resources evaporate in salar brines.
That's displacing indigenous communities who have called Atacama home for over 6,000 years because farmers and ranchers have cracked, dry soil, and no choice but to abandon their ancestral settlements, according to the U.N. Conference on Trade and Development (UNCTAD).
Mine Proposed in Northern Nevada
Saying goodbye to an ancestral homeland as a local lithium mine destroys it is something the communities in Northern Nevada are fighting to avoid.
"The agricultural communities on either side of the pass are likely to be changed forever," Hadder told The Epoch Times. "The [Thacker Pass mine] could affect their ability to farm and ranch in the area. The air quality will decrease … and increased water scarcity is likely."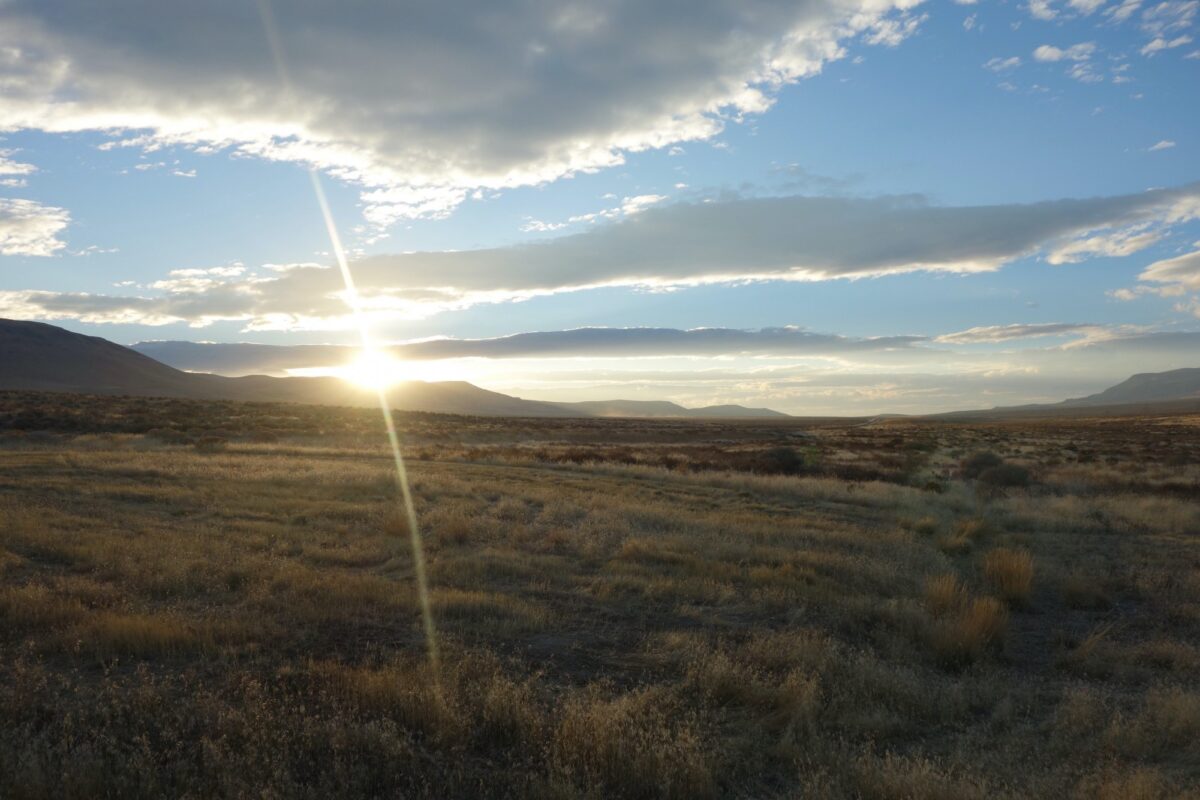 Hadder pointed out that the Quinn-Production well in Orovada Subarea Hydrographic Basin is already heavily overallocated, and it's the basin taped with supplying water to Thacker Pass.
But, lacking water is not the only concern locals have with Thacker Pass, Hadder emphasized.
"[The National Congress of American Indians] are deeply concerned that the mine will threaten the community with man-camps and large labor forces," Hadder said. "The introduction of man-camps near reservations has been shown to correlate strongly with an increase in sexual assaults, domestic violence, and sex trafficking."
Their concern has merit. In 2014, the United Nations found that "extractive industries," aka mines, led to increased instances of sexual harassment, violence, rape, and assault, due to "man-camps" or workers at the mine.
In 2019, the U.S. Bureau of Justice Statistics published a study validating the above information. It found a 70 percent increase in violent crime "corresponding to the growth of extractive industry in the areas, with no such increase observed in adjacent counties without extractive industries."
Experience of Congolese Miners
That's something the people of the Democratic Republic of Congo (DRC) know from first-hand experience.
In its 2022 report, the USGS reported that in 2021, more than 70 percent of the global cobalt production came from the DRC and that southern Congo sits atop an estimated 3.5 million metric tons—almost half—of the world's known supply.
It's also one of the world's poorest countries, according to the nonpartisan research company Wilson Center, and plagued by humanitarian crises, some of which mining directly causes.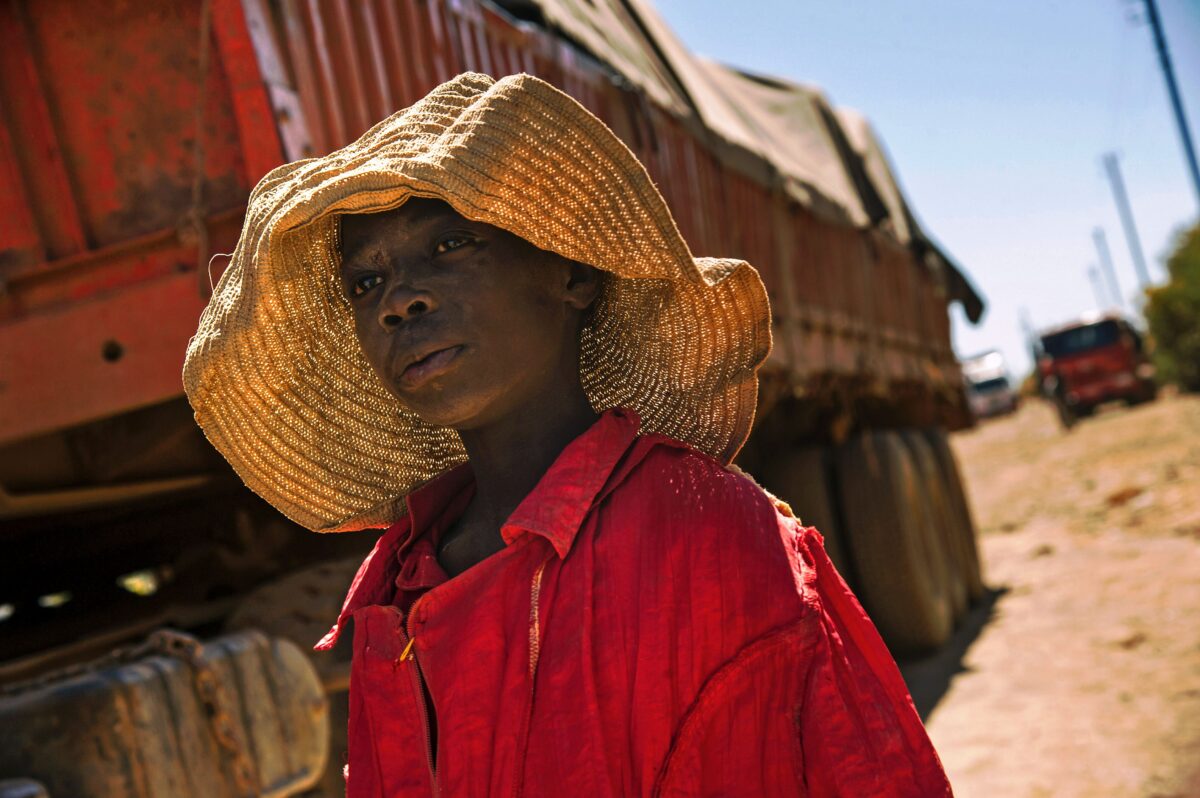 In December 2021, researchers at Northwestern University conducted an environmental life cycle assessment on extracting raw materials needed for electric vehicles and published their paper in One Earth's Journal.
They found cobalt mining was associated with increased violence, physical and mental health challenges, substance abuse, and food and water insecurity, among other issues. They further noted that community members lost communal land, farmland, and homes, which miners dug up to extract cobalt.
"You might think of mining as just digging something up," Young said. "But they are not digging on vacant land. Homelands are dug up. People are literally digging holes in their living room floors. The repercussions of mining can touch almost every aspect of life."
That "every aspect of life" includes children. In the DRC, an estimated 40,000 children are working in the mines under slave labor conditions—some as young as six. Initially, there was hope that DRC President Felix Tschisekedi would curb the abuses, but now those hopes are dwindling.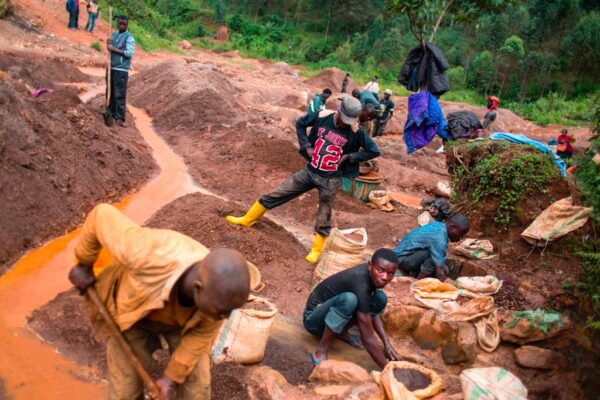 In her address before the U.S. Congress on July 14, Crisis and Conflict Director for Human Rights Watch Ida Sawyer stated that "child labor and other serious human rights abuses in the mining sector remain widespread, and these challenges only become harder to address amidst rampant corruption."
"The Allied Democratic Forces (ADF), a Ugandan-led armed Islamist group with ties to the Islamic State (ISIS) … as well as their backers among the Congolese political and military elite, control lucrative mineral resources, land, and taxation rackets."
Wilson Center reports an that there are an estimated 255,000 Congolese miners laboring for cobalt, primarily using their hands. "As global demand for Congolese mineral resources increases, so do the associated dangers that raise red flags for Congolese miners' human rights," it said.
And human rights violations aren't the only concern with cobalt mining. Wilson Center states, "The extraction of DRC mineral resources includes cutting down trees and building roads, negatively impacting the environment and biodiversity … Cobalt mining operations generate incredibly high carbon dioxide and nitrogen dioxide emissions and substantial electricity consumption. These emissions contribute to the fact that Africa produces five percent of carbon dioxide emissions globally."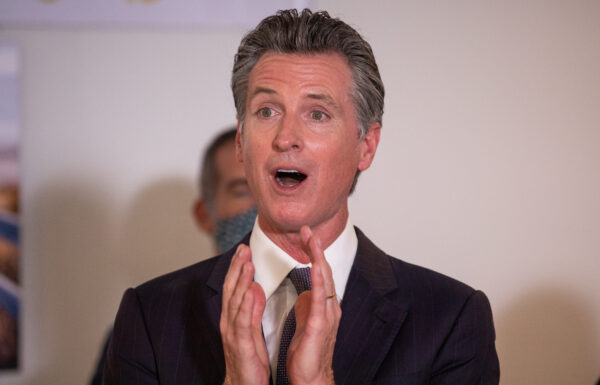 Meanwhile in California, Newsom extolled his state's move away from fossil fuels. "This plan's yearly targets—35 percent ZEV sales by 2026, 68 percent by 2030, and 100 percent by 2035—provide our roadmap to reducing dangerous carbon emissions and moving away from fossil fuels. That's 915 million oil barrels' worth of emissions that won't pollute our communities."