Redington Value, the top value-added distributor (VAD) in the Middle East and Africa, is at the forefront of the movement to unwaveringly support partners and clients in advancing their goals for digital transformation.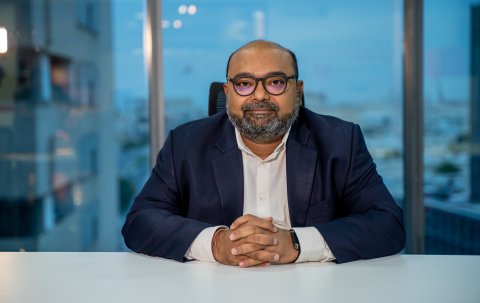 Showcasing its unique strengths as a regional value-added distributor for the digital era, Redington Value is participating at the 42nd edition of GITEX Global under the theme of 'Accelerating Transformation – Addressing Technology Friction, Delivering Innovation'.
Over the years, the distributor has undergone a great evolution. From being an 'aggregator' for innovative solutions and services, it became a 'catalyst' for partners to empower customers' digital drives. The company doubled down on its mandate to help partners position themselves as the 'go-to' advisors for customers' transformation journeys.
In the past year, Redington Value has been solely focused on 'simplifying' customers' cloud and digital journeys. Today, along with simplifying, the company is focusing its efforts on 'accelerating' transformation.
Sayantan Dev, President, Redington Value, said, "On one hand, innovation is taking place faster than ever and on the other, channel partners must be agents of change to bring these innovations to customers quickly. Redington empowers partners to deliver these new solutions and services efficiently through new revenue streams, better capacity, and extensive resources. Here we played the role of a catalyst.
"When the pandemic crippled global economies, businesses were compelled to adopt digital transformation technologies overnight to ensure business continuity. This led to exceedingly complex IT environments where customers had to make critical decisions about their IT investments. Over the last two years, Redington along with our channel partners has stepped up to help simplify these decisions for customers."
Dev continued, "Today, everyone understands that they must think and act digital to thrive in a digital-led world. And our role has evolved – it is no longer only about simplifying transformations, but the need of the hour is to advance digital agendas to help customers optimize market opportunities and achieve business outcomes swiftly."
Boosting Partner Profitability through Novel Initiatives
With the overarching objective of helping businesses 'accelerate' transformation and reduce technology friction, the company has unveiled several unique initiatives this year.
A key initiative was 'The Pitch Room by Redington', powered by Microsoft, which helped channel partners capitalize on solutions from Azure-native Independent Software Vendors (ISVs).  Partners had a chance to assess how they can add value to end customers and strengthen their portfolios with these solutions. Redington's ISV ecosystem was also able to leverage the initiative to have meaningful conversations and connect with channel partners. By creating this close-knit ecosystem for collaborations, Redington is playing a vital role in enhancing customer experiences and driving digital transformation journeys. Building on the initiative's resounding success in the UAE, the company now plans to extend 'The Pitch Room by Redington' to different regions.
The distributor has also launched 'The Vertical' by Redington, a series of events that will showcase tailored industry-specific digital solutions. The series aim to bring best-in-class technologies for accelerating and enhancing customers' business for the digital age. The first chapter of The Vertical featured Ed-Tech Summit, an exclusive closed-door event where industry veterans addressed key challenges in education with best-of-breed solutions powered by AWS.
Redington has also recently launched its Managed Security Services Provider (MSSP) brand – DigiGlass by Redington. DigiGlass will help organizations to address evolving cybersecurity issues that are rising in today's digital economy. With the tagline 'Digital Security Reassured', the new MSSP will deliver bespoke solutions for different verticals and help organizations to respond to threats, rethink technological solutions and reframe practices for unified cybersecurity strategies.
Over the past year, the distributor has seen a significant rise in the number of partners leveraging its intelligent cloud management platform CloudQuarks. Now the company has embarked on a journey to release an improved and enhanced version 2 of CloudQuarks. With many new features, the enhanced version has been updated with feedback from partners. Redington has also built its capabilities within SecureQuarks and DataQuarks, which cater to end-to-end cybersecurity and analytics demands respectively, in the market. IoTQuarks by Redington also features Industry 4.0, which is the company's recent Smart Factory initiative in collaboration with PTC, a leader in industrial IoT, CAD, PLM and more.  The objective of Redington's Industry 4.0 is to implement and revolutionize industrial processes, systems, and boost productivity for regional manufacturing units.
Advancing Digital Journeys with Pioneering Solutions
The company has also strengthened its vendor portfolio over the past year to help partners have access to world-class solutions and technologies to support their customers' digital transformation journeys. This includes brands such as SugarCRM for analytics; Zoom and XFusion in its Compute and Networking business; Dragos in its Cybersecurity unit, and VAST Data and Virtuozzo in its Cloud and Infrastructure division. Redington has also expanded its partnership with AWS with a Strategic Collaboration Agreement (SCA) that reinforces its position as a leading cloud value-added distributor. The company also has recently won exclusive distribution status for Microsoft HoloLens 2 in the Middle East.   Redington Gulf has also strengthened its partnership with Cisco by integrating the vendor's Software-as-a-Service (SaaS) portfolio to its proprietary cloud commerce and cloud marketplace platform – CloudQuarks. Additionally, the company is powering and driving HPE's Greenlake, enabling partners and customers to leverage the strengths of a hybrid cloud that has the highest levels of data security.
Partner profitability and partner enablement are important elements at Redington. The company has hosted many webinars, educational events, and in-depth workshops for channel partners to have an opportunity to become well-versed with all the brands it houses and be a subject matter expert for different technologies. Partners gain new skills, understand market potential and opportunities and are on top of recent developments to guide customers in their digital journeys.
Dev concluded, "While we have accomplished many milestones, we believe we have only scratched the surface and there are greater opportunities to leverage. Our partners and customers can rely on us to continue offering disruptive solutions, increased revenue streams, better capacities, innovative technologies, and unique services – all designed to help them achieve their business outcomes seamlessly and effectively."
At GITEX Global, reach out to senior executives at the Redington stand A1 in Hall 5 to know more about how the distributor can empower your digital journeys.