New National Weather Service Director Ken Graham was back in Louisiana recently. 
A native of Phoenix, Ariz., Graham began his career as an intern meteorologist at the weather service's Slidell office in 1994. He eventually became its meteorologist in charge for a 10-year stretch that included the BP Deepwater Horizon oil spill in 2010, Hurricanes Gustav, Ike and Isaac, and the 2016 Baton Rouge area floods. In 2018, he began a four-year stint as director of the National Hurricane Center. He became NWS director in June.
While back in New Orleans to address a meeting of the NWS employees union, Graham also spoke to reporters at The Times-Picayune | The Advocate. The interview has been edited for length and clarity.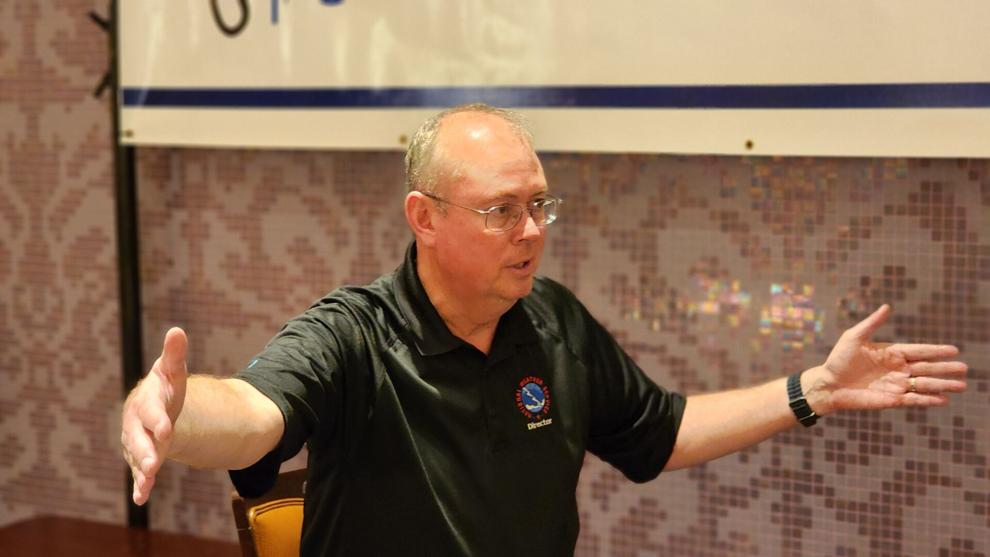 After a comparatively slow start, this has turned into another unusually busy hurricane season, continuing a streak of seasons causing major human and financial losses. What is the weather service doing to deal with this trend?
That's part of the conversation we had here, part of our vision. From 1980 to 2021, the average for billion-dollar weather events was seven a year. But look at 2017 to 2021, and it's 17 a year. That's busier. And the rainfall's been heavier, heat waves, the number of wildfires, more and more. What I'm trying to do is recognize that and refocus the weather service on those challenges. And I want to create more eyeball-to-eyeball sessions with decisionmakers. I've seen it in my 28 years in the weather service. When you have somebody deployed to the Emergency Operations Center, it enables the best decisions. How can we make a difference on decision-making about day-seven dewpoints and fire risk? How do we let go of some things so we can really focus our efforts where it matters?
How do you avoid situations like this year's hesitation of Lee County, Fla., officials to evacuate residents from beachfront areas as Hurricane Ian was coming ashore, even when your forecasts seemed clear about the storm surge danger?
I can tell you about my experience being deployed (in emergency operations centers). I go back to Deepwater Horizon, any of those events, being there with the decisionmakers helps. When you hear all the conversations, to be able to take the science, translate that into impacts and communicate that as risk is essential for decision-making. I think there's an opportunity here, nationwide in an event, to help with those decisions. How do we make this part of our DNA to get out of the office and help with decisionmakers on the frontlines?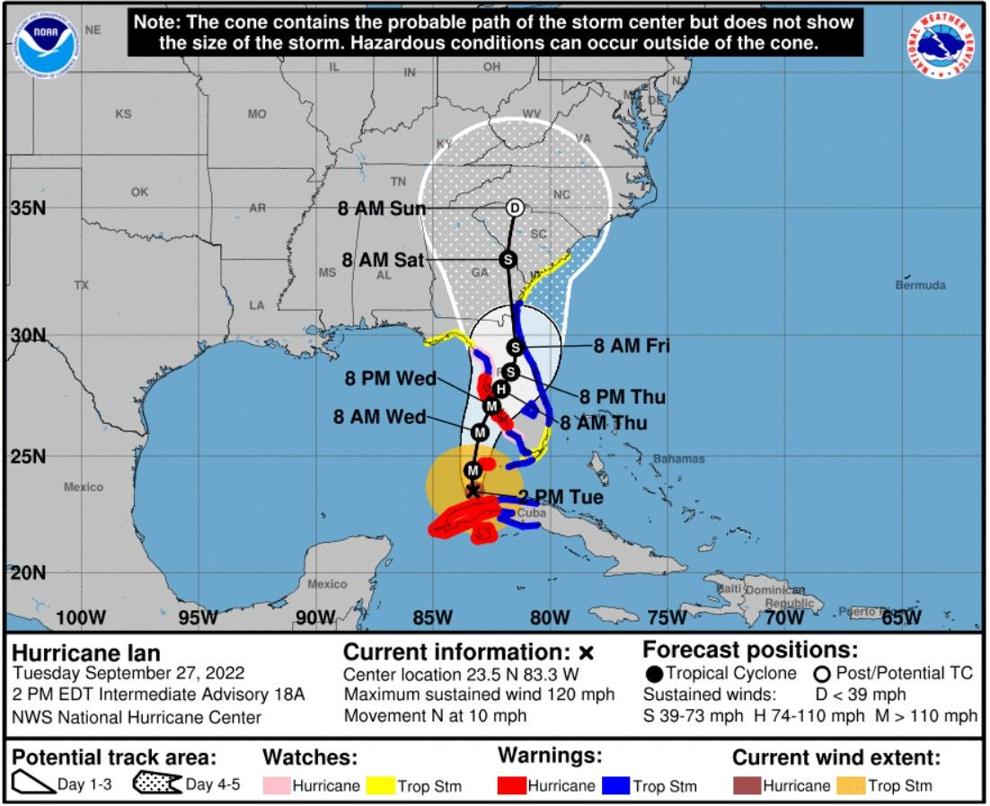 Can you talk about climate change challenges faced by the weather service?
We've had a record number of incident meteorologist deployments over a number of wildfires this year, so we're looking at how to make sure the weather service has the people available to be on the frontlines of those fires, right there with the firefighters, effectively eyeball to eyeball. That represents an increased workload.
And you're seeing more heavier rainfall events. When you're thinking about climate change, you need to think about heavier rain. That's why we're really serious about getting the inundation mapping done, really serious about getting the probabilistic forecasts done so we can account for those wiggles (in storm tracks).
And when you think about climate change, National Hurricane Center Director Jamie Rhome has been modeling storm surge to see what happens when there's increased water levels along the coast because of sea level rise. My vision here is for eyeball-to-eyeball meetings, again, because we need to help decisionmakers understand the weather risks from all of these, even while they also have so many things to deal with — a pandemic, cybersecurity, the electric grid.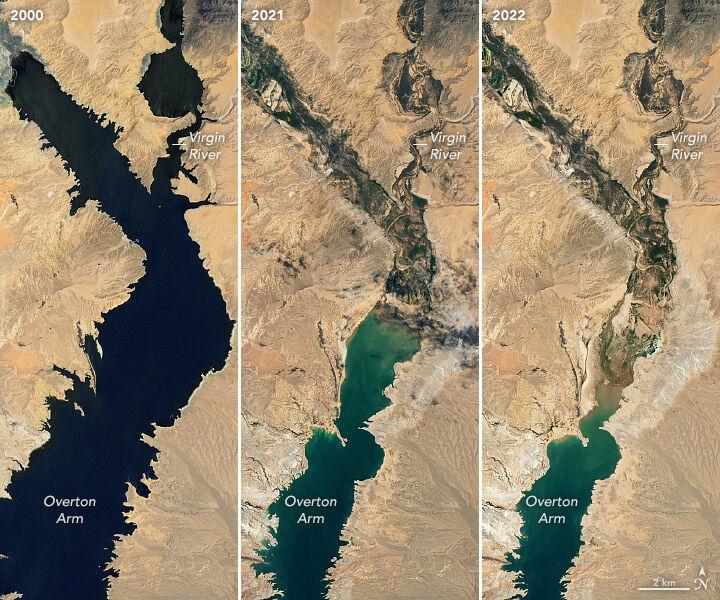 And drought?
Too much water, not enough water. The latest data shows about 80% of the continental U.S. is now under some sort of drought level. It's an increasing issue. Out west, the need is to be able to better model drought. We're looking at modeling flash drought – you're on the cusp of being in intense drought and everything shuts off. That's a big deal. I went to Las Vegas and saw Lake Mead (the water level in the lake behind the Hoover dam has dropped by 160 feet, exposing dead bodies, and airplane and ship wrecks) and it's really shocking to see the water levels that low. It's going to continue to be an issue.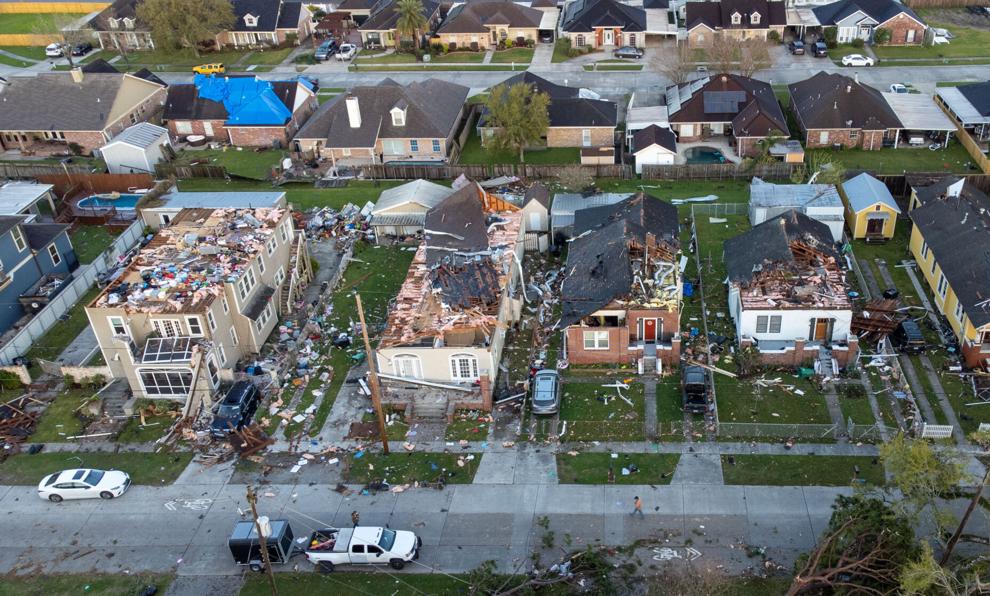 And the eastward shift of tornado outbreaks?
I worked some of those events when I was here. We've always had two seasons for tornadoes, the spring and fall. But you're starting to see that become more frequent in the southeast, and it's tough for warnings here, too, because a lot of those events are nocturnal. And you have trees where you can't see very far, unique challenges to being able to see the tornadoes coming. So this is one more part of our vision for this agency: As things shift, we've got to help out with risk decision making.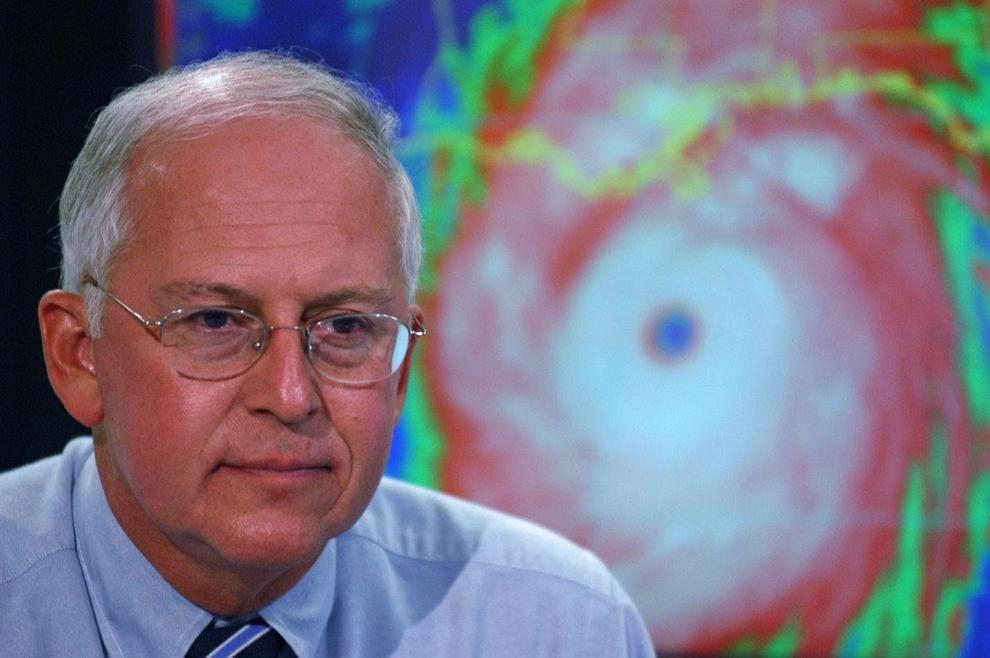 Former National Hurricane Center Director Max Mayfield used to talk about the addition of a television studio-worthy spot in the center's office when it was rebuilt after Hurricane Andrew in 1992. That would allow him to give modern-looking interviews to local tv stations as a way of making sure local newscasts had the official hurricane center forecast at least once during their show. Any plans for that strategy at the national level for other types of weather events?
At this stage, I think that's the best practice and I've already had conversations about it, which means intentions. But no actions yet. I would like to see some of our centers outfitted be able to talk on air about events, tornadoes, floods. Think about it: 90 percent of the fatalities in tropical systems are from flooding. How do we get that information out there? And if you think about how we activate for tornadoes, for hurricanes, we're not getting the same impact for flood predictions. So I'm thinking about how to communicate more on some of these threats, including floods. I think we can be a nice, trusted source to add to anybody's broadcast or story.