Sime Darby Property blazes the trail in multiplying value for people, planet and prosperity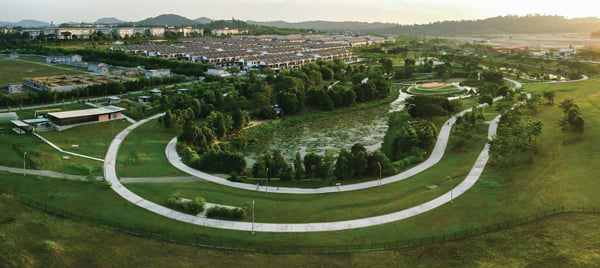 THE CHALLENGES of climate change that lie ahead are real – confronting us in real time and demanding greater climate action from industries across the board. There are even disheartening studies that show the world is nowhere near towards achieving the 1.5°C target goal of the Paris Agreement, which calls for countries to take concerted climate action to reduce greenhouse gas emissions in order to limit global warming.
Still, humanity is nothing if not resilient. The latest edition of the Yearbook of Global Climate Action 2022 demonstrates that there are signals of change showing increased actions by businesses, investors, and other stakeholders to meet the target.
According to Boston Consulting Group, focusing on sustainability in business models and corporate governance can give businesses a lasting competitive advantage – and for forward-thinking organisations, this is also an effective way to mitigate their businesses' impact on the planet.
E-commerce giant Amazon has pledged to continue to reduce emissions across its operations and establishing a path to power its operations with 100% renewable energy – five years ahead of its original target of 2030. Apple on the other hand, has set a goal for its entire supply chain to be carbon neutral by 2030.
For pioneering property developer Sime Darby Property, the path begins with the reimagination of its townships, in which new developments are designed to adopt landscape strategies that prioritise biodiversity conservation and restoration.
Its Group Managing Director Dato' Azmir Merican said that good biodiversity conservation work, such as creating more green spaces and bringing communities and partners on board, is perhaps one of the best ways to solve the many human-created environmental issues.
"Biodiversity conservation must be envisioned beyond the aesthetics whereby parks can be designed as functional man-made rainforests to provide access and connection to people, and at the same time, ecologically viable for the surrounding area," he said.

CITY OF ELMINA: INTO THE (RE)WILD
A pride and joy of Sime Darby Property – this 6,500-acre City of Elmina is dedicated to wellness and liveability. It is also home to the company's largest rewilding efforts which aims to restore ecosystem health by protecting core wild or wilderness areas and conserve biodiversity.
According to ecologist and Tropical Rainforest Conservation and Research Centre ("TRCRC") executive director Dr Dzaeman Dzulkifli, biodiversity is the effect of millions of years of evolution, encapsulating everything that lives around us.
"To be disconnected from nature is to not exist, so we need to be working in synergy with our environment and nature," he said.
Being one with nature requires investments in nature-based solutions that encapsulate management, protection and most essentially, restoration of natural ecosystems and habitats.
Sime Darby Property has partnered with TRCRC to run the conservation programmes at the Elmina Rainforest Knowledge Centre ("ERKC") with funding support from Yayasan Sime Darby.
"Protecting and conserving threatened, and endangered plant species is at the heart of what we do. Our collaboration with Sime Darby Property will help raise awareness on the plight of the Malaysian rainforest, and hopefully make rainforest conservation more accessible for people to participate in," said Dr Dzaeman.
Serving a greater purpose, the ERKC and its adjacent Elmina Living Collection Nursery ("ELCN") allow the company to have a constant supply of forest trees for planting within its townships as well as for external parties for reforestation initiatives.
To-date, TRCRC has successfully propagated 187 plant species at ELCN, including over 35,000 seeds sowed and more than 10,000 tree saplings stored.
By 2040, a total of 210,000 trees – with 10% consisting of IUCN Red List of Threatened Species – are expected to be planted throughout the City of Elmina township. So far, over 44,000 trees including 6,579 trees that are recognised as Endangered, Rare and Threatened (ERT) species have been planted in the township, adding to the already over 120,000 trees planted in all of Sime Darby Property's developments over the past decade.
"Although rewilding is a long-term process, its results are shown to be fruitful and lasting for the betterment of the environment and surrounding communities. We have surpassed the company's policy commitment in planting a minimum of 10% ERT tree species throughout our developments, and we will continue this journey until a valuable impact is made," said Dato' Azmir.
Once a monoculture oil palm plantation, the City of Elmina with a 121-hectare Central Park at the heart of its masterplan will eventually be a green city, populated with diverse species of native forest trees.
PARC: FOR THE PEOPLE, BY THE PEOPLE
A good property developer hears its people, but a true community builder listens to their needs.
Understanding that solutions initiated and driven by the community are more sustainable, Sime Darby Property is moving forward with the revolutionary Project Arc (parc) initiative at Taman Subang Ria in Subang Jaya. Parc is a sustainably driven community hub developed to become a space to harness the collective good and accentuate the values of people, planet and prosperity.
Once open next year, parc will become a community hub that enables sustainable lifestyles, fosters social support networks, and develops resilient communities.
Driven by the young and vibrant population of Subang Jaya, parc will be the epicentre for innovation and change to provide services that the community wants and needs. It will include adoption of environmentally sustainable practices such as recurring recycling efforts, responsible consumption habits, zero waste practices, and better collaborative efforts among individuals, families and communities.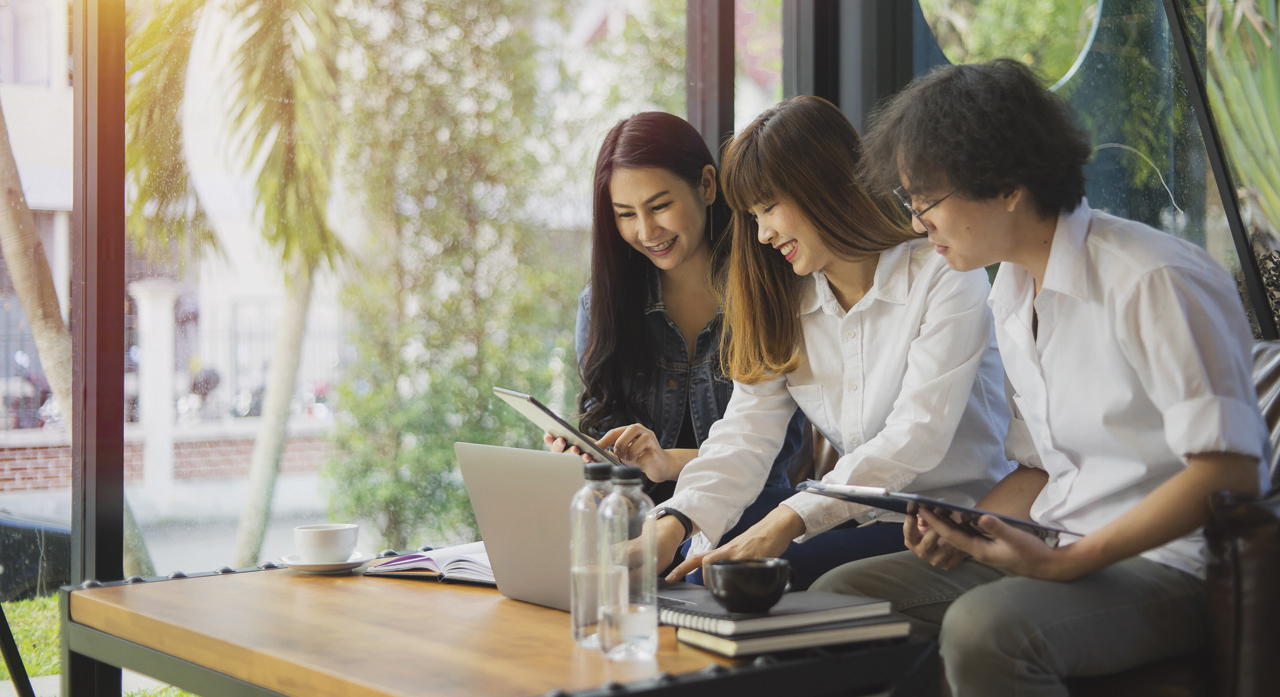 The parc seeks to foster recurring volunteering efforts, shared resources and spaces, idea generation and solutioning to address community needs.
The company looks to promote increased self-sufficiency and resilience within the community through urban farming efforts, and introduction of renewable energy system among others, in addition to supporting positive social capital. Undoubtedly, parc will foster recurring volunteering efforts, shared resources and spaces, idea generation and solutioning to address community needs, appreciation of cultural context of locality and enable communities through better data, knowledge sharing, network building and collective action.
"We aim to create long-term sustainable value and impactful outcomes for our stakeholders as well as the communities at our townships and developments. This is in support of the United Nations' principle of 'Leaving No One Behind', which we emulate in our holistic approach to sustainability throughout our business," added Dato' Azmir.
Sime Darby Property's effort to put the company at the forefront of generating positive impacts is aligned with its purpose of paving the way for communities, the environment, businesses, and the economy to thrive for generations to come.