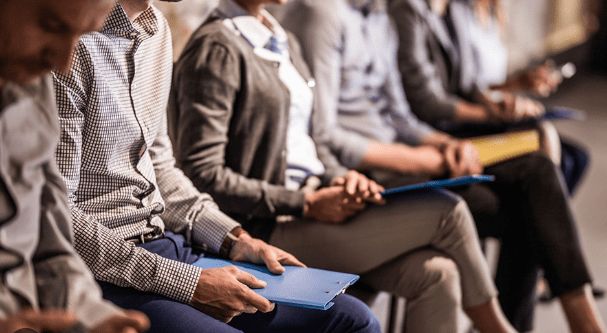 Sports247.NG brings you, our sports-loving audiences the latest Job Vacancies in Nigeria For Today Thursday 12th January 2023.
Urgent Vacancy for Senior Accountant
Job description:
•          Tax Management – Monthly remittance of PAYE, VAT & WHT for third parties
•          Preparing Management Account for parent company
•          Preparing Management account and reports for Subsidiaries
•          Banking Transactions/Account reconciliation/online Banking
•          Vendor/invoice management – Posting/Reconciliation of Vendors account
•          Daily postings of all payments, receipts, Invoice, accruals, Issues out of stationeries
•          Reconciliation of all the general ledger account heads
•          Filling to CAC, FIRS-TCC 10. Preparation of staff pension schedule and ensure remittance
•          Staff Salary management and ensure proper remittance, ensuring proper deductions are executed, changes are properly documented
•          Filing and Proper documentations of all transactions.
•          Fixed Asset Management & Insurance Cover management
Opening at St.Dyke Consulting,Estate Surveyors & Valuers
Jobe title: Realtors
Location: PortHarcourt, Rivers state.
Male and female Realtors are invited to submit their CVs for Real Estate Marketing offers.
All applicants must reside in Port Harcourt city.
Kindly send CVs to stdyke@yahoo.com using Realtors as the subject of the mail.
Collation of CVs starts now and interviews will be on  17th January 2023
Digital marketer
Info@jeseku.com
Salary #60k
Remote
Special Job Opening At A Leading Pharmaceutical Company
Medical Sales representative – OYO
Do you have all it takes to work in the pharmaceutical sector? Are you a microbiologist, Pharmacist, Biochemist, Basic science background etc., and you are passionate about it. Then come join a team of young and dynamic minds that offers wide range of healthcare and pharmaceutical product distribution in Nigeria.
Your Key Responsibilities will be;
To positively influence customers' prescribing behavior to achieve sales targets. Develop territory and build strong customer relationships with the objective of maximizing sales volume and market share of designated products on a given territory.
Job focus for the role includes:
1. Sales Target Achievement, adequate reporting & prompt administration.
2. Detail and promote company products to healthcare professionals. You are expected to detail to Doctors, Nurses and pharmacists, organize seminars, talks and exhibitions, etc.
3. Sell company products, to all company's customer types, ensuring timely collection and remittance of money.
4. Ensure excellent distribution and shelf-presence of the products through distributors, retailers, institutions, professional practices, etc.
5. Organizing appointments and meetings with community and hospital based healthcare staff.
6. Identifying and establishing new business.
7. Demonstrate & present products to Healthcare staff including Doctors, Nurses & Pharmacists.
8. Meeting both the business and scientific need of healthcare professionals.
9. Maintaining detailed records.
10. Attending & organizing trade exhibitions, conferences and meetings.
11. Update territory customer segmentation classification, database and call records continuously.
Important requirement;
• Basic Sciences or Pharmacists
• 1-2 years' experience as a Sales Representative within the Pharmaceutical environment
• Strong Negotiation skills
• Previous experience in detailing & organizing meetings.
• Proven sales and customer success record
• Previous experience on the job and good product knowledge.
• A Valid driver's license
Now, all you need to do is to send your CV to: ghcljobs@gmail.com clearly indicating the "Job Title & Location" as the subject of your mail.
We can't wait to have you on this team. Good luck.
VACANCY!
Vacancy for role of Manager, Human Resources in an Automobile Company situated in Ikeja. (Strictly Female) for gender balance.
Experience- min 6yrs.
Competencies required: consulting experience in People Analytics, Critical thinking, HR strategy, Benefits & Compensation, Performance mgt, L&D, Talent Management, WFP, and Competency-based management.
Reports to: Head, HR & Admin
NetPay: 350k – 450k (negotiable)
michael@recrutenconsulting.com
VACANCY 
Chi Limited is in need of:
1. Internal Auditor of 2 years experience
2. Audit Manager 6 years experience  in FMCG .
Please send cv to chicareers@chilimited.com using role as subject heading. Open till 13th January 2023.
VACANCY 
We are seeking to hire urgently a Lead HRBP. The ideal candidate would amongst other duties meet with Business Head to integrate HR practices with business operations.
Job Title: Lead HRBP
Location: VI, Lagos
Industry: Automobile
Application Deadline: Jan 30, 2023
Interested applicant should apply using the link below or send application to recruitment@cigmotors.com
Vacancy at an Asset Management subsidiary of a leading Financial Services Group
Job Role: * I.T Graduate Trainee *
Job Type & Location: Full Time, Lagos
Candidate must have:
A Bachelor's degree in Degree Computer science or I.T. related field (Systems engineering, Computer engineering, Computer Science etc.) from a reputable educational institution.
0–1 year of experience in desktop and user management for service support.
Strong analytical and communication skills; both verbal and written.
Strong technical and practical IT skills.
Familiar with hardware support, application installation, and vendor management.
Professional certification is an added advantage, like Microsoft-related courses.
Completed the National Youth Service Corps (NYSC) scheme.
To apply, please click the link below:
The application deadline is January 24, 2022. Only shortlisted candidates will be contacted.
We are recruiting to fill the position below:
Job Title: Procurement Manager
Location: Victoria Island, Lagos
Employment Type: Full-time
Requirements
Experience: Yes, 4 Years Industrial Experience. (Science related degree)
Proximity to work place is key.
Salary
N150,000 – N200,000 / month.
Application Closing Date
20th January, 2023.
Method of Application
Interested and qualified candidates should send their CV and Cover Letter to: hr@tecclightsystems.com.ng using the Job Title as the subject of the mail.
Trainee Accountant
Location: Lagos
Requirements
With little or no experience in Auditing
Salary Range
N50,000 – N100,000 / Month
Send CV and Cover Letter to: moliwe@olaniyititiloyeandco.com using the Position as the subject of the email.
Job Title: Executive Secretary
Job Location: Abuja
Responsibilities:
– Implement and support set organizational targets, policies and, and programs.
– Lead staff and teams in creating and inviting a cohesive employee experience and a cohesive ecosystem experience for members.
– Develop and Manage the annual budget and program including the annual gathering.
– Engage in project development, implementation, and execution.
– Lead the fundraising and partnership initiatives – including grant management and reporting supported by the directors.
– Develop and lead people ecosystem and capacity-building initiatives to enhance the performance of the ISN network.
– Manage succession planning in the organization to ensure business continuity for critical positions.
– Create and manage recruitment practices Manage day-to-day operations in line with laid down guidelines, policies and procedures for the benefit of the hub network Design, develop and execute mandates and present requests for disbursements in line with policy.
– Identify and report on at least 2 projects per quarter, negotiating a positive financial outcome for in at least 50% of projects undertaken.
– Initiate and report on key business development activities to drive partnership opportunities, programs, and policies.
– Implement agreed-on projects as per the approved budget, timelines, and performance indicators, submitting and storing final reports for easy retrieval in a designated repository.
– Conduct and report on legal and regulatory compliance issues promptly Organize at least 2 workshops per quarter with relevant industry stakeholders in support mission.
– Ensure production of the company's 12-month Strategic Plan and submit ISN Annual Budget by 1st November of each year as well as quarterly variance analysis Thereafter.
– Coordinate resources and ensure monthly newsletters, quarterly board reports, and annual organizational reports.
Requirements:
– Must have a Bachelor's degree and (preferably, although not mandatory) a master's degree in the relevant field as well as ecosystem-building experience.
– 7+ years experience in a similar role – particularly in building and developing people operations/HR Organization and
– Strategic implementation of projects Passion for everything technology – and more specifically for the company's mission.
– Must be adept in project management including designing and justifying project budgets, judicious use of the budget, and funding retirements.
– Exceptional organizational, networking, management, and tenacious personality.
– Extensive leadership experience and proven track record in developing,
– Managing and executing programs and projects.
– Ability to multitask, set priorities, manage time effectively, and interact with the ecosystem.
– Attention to detail as well as a strategic-minded focus on execution and on results-driven approach.
– The capability of managing diverse and dispersed teams.
Qualified candidates should send in Cv's with the job title as the subject email to jobsbybecky@gmail.com
Post Views: 188