Try going without plastics for a full day and see if you can do it. 
Chances are it might not be possible, should you choose to undertake such an odd endeavor — as one ambitious New York City man just tried to do (and lived to tell the tale).
Even after dedicated planning to go without plastic items in his life for a period of 24 hours, the married man and father completely failed, by his own admission.
CALIFORNIA BANNING ANOTHER POPULAR PLASTIC BAG FROM ALL GROCERY STORES
Bestselling author A.J. Jacobs, whose books include "Drop Dead Healthy," "The Year of Living Biblically" and "The Know-It-All," revealed in an article on Sunday, Jan. 15, that for a full day, he "decided to go without using plastic products — or even touching plastic," as he wrote in The New York Times.
At this task, as noble and far-fetched as it perhaps was, he failed miserably, he wrote.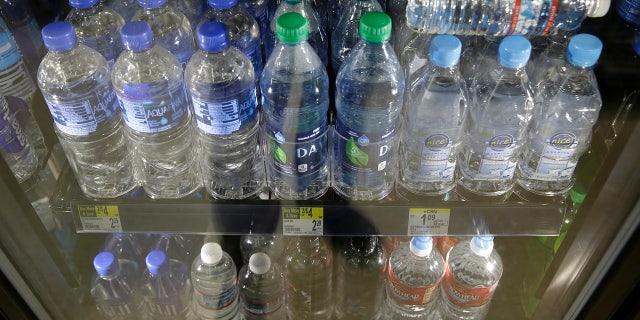 "I woke up the next morning glad to have survived my ordeal and be reunited with my phone — but also with a feeling of defeat."
Wrote Jacobs, "I had made 164 violations, by my count … I felt overwhelmed. Also uncertain." 
IS STRETCHING PART OF YOUR ROUTINE IN THE NEW YEAR? HERE'S HOW TO DO IT RIGHT
He went on, "What plastic-free items really made a difference, and what is mere green-washing? Is it a good idea to use boar's-hair toothbrushes, tea tree deodorant, microplastic-filtering devices and paper straws, or does the trouble of using those things make everyone so bonkers they actually end up damaging the cause?"
Jacobs has a way of bringing his experiments in real life to vivid life on the page — just as he's done in his popular books, including his latest, "The Puzzler: One Man's Quest to Solve the Most Baffling Puzzles Ever, from Crosswords to Jigsaws to the Meaning of Life" (April 2022).  
He decided to try the no-plastic experiment, he explained, because "plastic has crept into every aspect of our lives."
It's hard, he said, "to go even a few minutes without touching this durable, lightweight, wildly versatile substance."
During the course of a very difficult day, Jacobs wound up cutting his finger — but could not use a Band-Aid for it. 
He put away his iPhone for the day, stashing it in a closet — since, as he wrote, "in addition to aluminum, iron, lithium, gold and copper, each iPhone contains plastic."
ON THIS DAY IN HISTORY, JAN. 9, 2007, STEVE JOBS INTRODUCES APPLE IPHONE AT MACWORLD IN SAN FRANCISCO
Then, as he made his way toward the bathroom early that morning, he had to "stop myself before I went in."
He asked his wife, Julie, if she could please "open the door for me?" 
He added that "the doorknob has a plastic coating."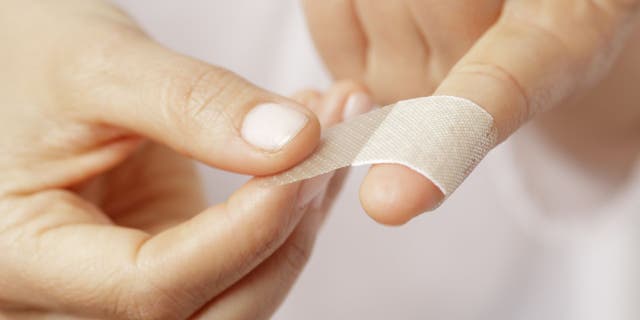 So "she opened it for me," Jacobs wrote, "letting out a 'this is going to be a long day' sigh."
He also revamped his morning hygiene routine, since his usual personal-care products, including toothpaste, shampoo and liquid soap, all "were incased in plastic or made of plastic."
During the course of his very difficult day, he wound up cutting his finger — but could not use a Band-Aid for it. 
"Yes, plastic," he wrote.
MEET THE AMERICAN WHO INVENTED BAND-AIDS: COTTON BUYER AND DEVOTED HUSBAND EARL DICKSON
Instead, to pinch-hit for the ubiquitous Band-Aid, he used some "gummed paper tape" to stop the bleeding, he said.
Jacobs, as entertaining as he always is, revealed that "early in my no-plastic day, I started to see the world differently."
Everything looked "menacing, like it might be harboring hidden polymers."
He said everything looked "menacing, like it might be harboring hidden polymers."
He worried about items in the kitchen — were they coated or covered with (or completely made of) plastic?
He worried about shopping. (Couldn't use plastic bags, for starters — so he brought along a cloth bag.)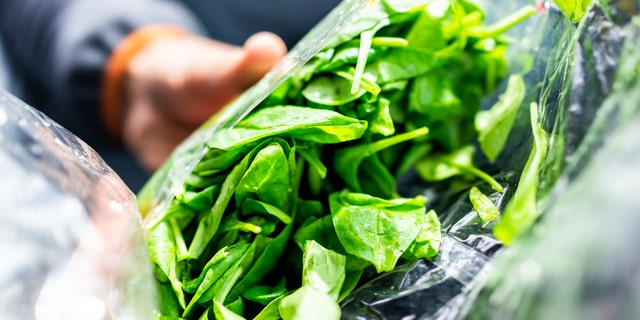 He worried about taking the subway, where the seats are decidedly, firmly plastic. 
(To get around that, he brought his own fold-up wooden chair instead — and tried to ignore strange looks from at least one other passenger, though he said most riders were too "buried in their phones" to really notice him anyway.)
He worried about eating. 
He worried about drinking.
PLASTIC IS RAINING DOWN ON THE ROCKY MOUNTAINS, STUDY SAYS
That night, exhausted by all of his no-plastic avoidance efforts by 10:30 p.m., he "lay down on my makeshift bed — cotton sheets on the wood floor, since my mattress and pillows are plasticky," he wrote in The Times.
After all this, lessons learned for Jacobs?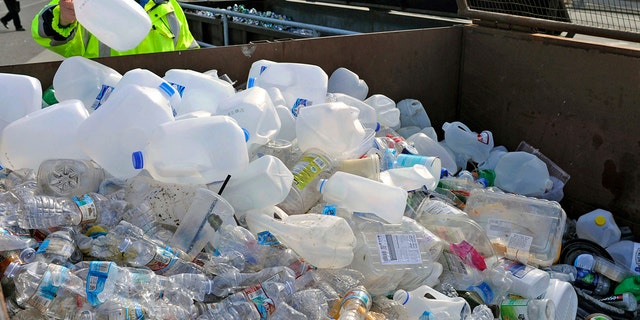 "It's not about perfection, it's about progress," as a social scientist named Dr. Gabby Salazar told him about his goal of avoiding or not using plastic for a full day.
"Believe it or not, individual behavior does matter. It adds up."
Small steps for those who would like to eliminate the use of plastics from their life are possible, he also shared — but being deliberate and thoughtful is the key.
He noted that he'll keep "proudly" wearing the "Keep the Sea Plastic Free" T-shirt he bought online "In the days leading up to the experiment. It's just 10% polyester."
CLICK HERE TO GET THE FOX NEWS APP
Jacobs is not just an author, journalist and lecturer — he'a also a "human guinea pig," he says of himself in his bio. 
(He has also said, "Something that seems like a failure could also turn into a success" — or wind up as a story.)
CLICK HERE TO SIGN UP FOR OUR LIFESTYLE NEWSLETTER
"He has written four New York Times bestsellers that combine memoir, science, humor and a dash of self-help," his bio also says.