A spokesperson for the Ottawa-Carleton District School Board said the office of the human rights and equity advisor was "working to complete this investigation."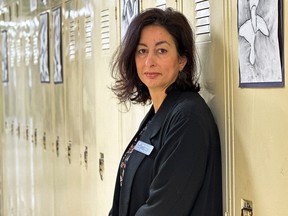 Article content
The union representing teachers at Pinecrest Public School is calling for the Ottawa-Carleton District School Board to complete its investigation into an allegedly "poisoned" working and learning environment at the west-end school.
Article content
An office within the board that investigates complaints about discrimination began looking into the school on McWatters Road last spring.
Article content
Nine months later, no report identifying problems at the school and recommending solutions has been released.
"We were told (by the school board) that the report was going to be out by the end of December," said Rebecca Zuckerbrodt, president of the unit of the Elementary Teachers Federation of Ontario representing Pinecrest teachers.
"We're obviously keeping a close eye on how things are going, and we're looking (for) some resolution because this is long in the tooth, to put it mildly," she said in an interview.
In a statement, Zuckerbrodt said the investigation had "taken a tremendous toll on the morale and well-being of teachers. We look forward to having an expedient solution so that there may be a positive path going forward."
Article content
Zuckerbrodt declined to comment on whether the union had filed grievances against the school board in relation to Pinecrest.
However, a letter to teachers last month from Zuckerbrodt and other union executives said that "members have been supported within the parameters of our collective agreement and grievances have been filed at the earliest possible times allowable.
"We cannot share the details of these active grievances," that letter said.
A spokesperson for the school board said its office of the human rights and equity adviser was "working to complete this investigation," but there was no further update.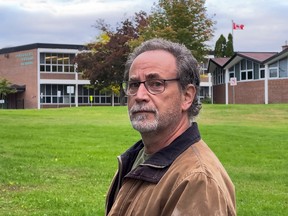 The board has declined to answer questions about the investigation, citing a need for confidentiality.
Article content
The human-rights office is investigating "what appears to be a poisoned working and learning environment at Pinecrest," according to an email sent to staff on April 6, 2022, from a staff member working in that office.
A poisoned environment is defined in the board's human rights policy as comments or conduct that "create a discriminatory work or learning environment."
"To address these concerns, our office will be looking at interactions and conduct throughout Pinecrest amongst and between staff, students and families," the email said. "As part of this investigation, we will be reaching out to staff, students and families to request meetings and learn more and seek out information from other sources."
In the meantime, staff were told to "refrain from yelling or raising voices at students and each other" and to "continue to stop, interrupt and appropriately address the use of slurs and hate-related incidents."
Article content
The email also directed staff not to talk about information shared with investigators and not to "discuss, gossip, spread rumours, or speculate, including with other staff members, students, or families, about perceived problems at Pinecrest, or about other staff members or students."
Former Pinecrest teacher Michael Sternberg, who retired last summer, told this newspaper he and five other regular classroom teachers had been removed from the school last year and put on "home assignment" at full pay while they were investigated.
Sternberg said he was called to the office of principal Naya Markanastasakis in June and told by superintendent Shannon Smith that he should leave the school immediately because he was under investigation for allegedly contributing to a poisoned environment.
Article content
That came after Sternberg sent an email to fellow staff warning that students told him the school was not safe and pleading for help.
Sternberg and other sources familiar with the school who are not authorized to speak publicly, as well as written comments from teachers obtained by this newspaper, raised concerns about the school last year, including older students roaming the halls during class time; reports of intimidation and bullying; fights; weapons brought to school; swearing and disrespectful behaviour toward teachers; a "swarming" attack in a bathroom; and racial and antisemitic slurs made by students.
Sternberg said teachers at Pinecrest were thwarted in their attempts to deal with misbehaviour by an administration that promoted the laudable goal of giving students a voice, but that it went too far and allowed disruptive, disrespectful and dangerous behaviour.
Article content
Sternberg said he believed he was removed from the school for speaking up about the need to address behaviour problems and for asking the principal during a staff meeting about teachers suddenly sent home.
The school board has declined to comment on how many teachers or other staff have been sent home from Pinecrest during investigations, the reasons why and what happened to them. "Due to privacy considerations, the board does not comment on employee matters, including active investigations or other disciplinary actions," a school board statement said.
Markanastasakis, the principal, said in an interview that she believed the school was safe and she followed all board safety protocols.
She had directed teachers to implement a philosophy called "The Third Path" that emphasizes building relationships with students and trying to understand the reasons behind their behaviour.
Article content
What triggered the human-rights office investigation into Pinecrest has not been made public, but a school board statement suggests it is related to the imposition of the Third Path philosophy.
The statement said Pinecrest administration had been "working to build a school culture that is safe, welcoming and respectful to all, using a recognized pedagogical framework called the Third Path.
"Like any effort to better support student learning and well-being, the work requires a shift in both culture and practice. It has also raised issues and questions about the working and learning environment and the need for change. This has been both welcomed and challenged. Unfortunately, in some areas, as the work to shift practice unfolded, issues that required a closer look emerged."
Article content
The human rights and equity office started its investigation "into specific issues that required attention," the statement said.
The office is responsible for investigating allegations of discrimination based on grounds in the Ontario Human Rights Code and the school board's human rights policy.
Those include discrimination on the basis of age, ancestry, citizenship, colour, religion, disability, ethnic origin, family status, gender expression, gender identity, marital status, place of origin, race, record of criminal offences, sex, sexual orientation or socioeconomic disadvantage.
The office operates at arms' length from the school board administration and handles human rights complaints "confidentially, fairly and promptly," according to the OCDSB website. Its findings are "final," according to board policy.
The director of education decides whether to implement recommendations from the human rights office.