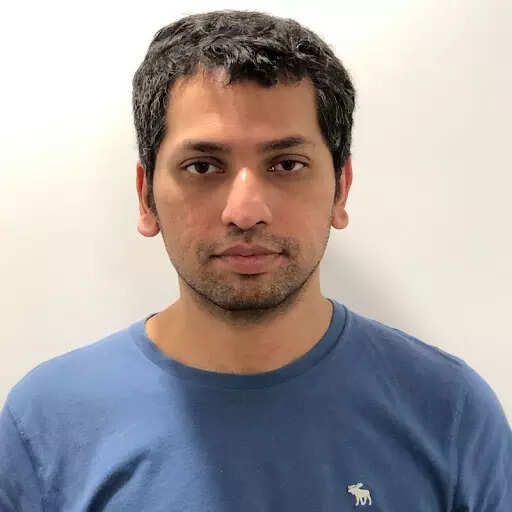 1) What has been the major learning from the pandemic from a customer-centric perspective?

If there's one thing to take away from the pandemic, it's this — humans are adaptive.
We quickly adopt to adapt…adopting new behavior to adapt to a new reality.
In a very short time, customers worldwide have embraced digital ordering across all generations. As we head into 2023, we see that a corner-shop Kirana needs a digital way to reach its customers as much as any global Brand.
According to a RedSeer survey conducted in May 2020, the willingness of kirana stores to work with retail tech providers had increased from 7% in pre-Covid days to 60% now.
In fact, out of 13 million kirana stores — over 70% of stores in urban areas & over 37% of kiranas in rural regions are ready to embrace technology to offer a more convenient experience to their customers.
As for consumers — we expect to be treated with the same convenience and intimacy as in-store.
The customer today researches online before he touches the product — and store experiences need to be able to cater to & fulfill our needs and expectations at the point of sale. Remember, customers are no longer shopping from a single device or site. From watching a movie to traveling in a cab… the customer is browsing on Amazon or ordering on Swiggy.
53% of shoppers research online, and an estimated 2.2Bn shoppers buy online today –Google
Today consumers are opting into this new breed of indoor-first and device-first experiences that is uniquely India-first. While we may not have the on-road infrastructure of Europe or Singapore, we do have 5G on our devices. We need experiences that can keep at par – from mobile-1st to streaming video to social commerce — consumers are hungry for India's digital bazaars.
Just like cash on delivery created the first wave of commerce, our online bazaars will create our next wave of global growth.
2) Having visibility across the value chain is something that online stores really look for; how does Mason's data-driven approach address some of these pain points?

Today we're swimming and drowning in an ocean of data. Data streams are the underlying infrastructure for consumer sales, without which you are flying blind online.
As access to consumer behavior data becomes cheaper, the challenge shifts to unlocking the transformation of data into actionable insights — aka from access to actionability.
A 2022 EY consumer data survey among 170 CEOs across sectors revealed that 73% of Indian organizations relied on a blend of first-party (1P) and third-party (3P) data for their digital commerce activities.
Data aggregation & data management in a warehouse is the start, but how do you make sense of this unending stream? How do you then enable operators with the right insights? And finally, how do you bring this data and insights to the point of action?
At mason, our focus has always been to use data to drive business.
Data is not just an asset you sit on. As consumer behavior shifts and trends are rapidly becoming short-lived, the winners are the ones who can act on data to connect to consumers. At mason, we're enabling retailers to act in real-time using their data to create omnichannel experiences with your very own real-time commerce experience engine. From connecting the behavioral dots across the channels to bringing integrated customer experience playbooks that can be deployed on-demand, it's all about connecting the dots from access to actionability.
3) Integrated digital platforms have been key boosters for customer experience as they enable them to communicate on the go. What is your general assessment of tech innovation like no-code and low-code systems for e-commerce?

As consumer journeys become more complex today, it's necessary to understand that retailers are struggling to keep pace with digital innovation.
CDP, Headless, Composable, Multi-touch – the complexity is ever-increasing for retailers.
Today's digital retail ecosystem extracts a platform tax. It introduces software complexity at every step of the way. But retail operators are not engineers… Why do they have to learn engineering to run a digital business? In sharp contrast, we don't ask consumers to learn how to use apps, do we? We make apps that are intuitive!
Retailers shouldn't have to deal with these complexities – from APIs to Headless to MACH to Composable. The role of commerce technology providers should be to enable retailers with products that speak their own language and bring the same degree of usability as we do with our everyday consumer apps. This is where the no-code and low-code ecosystem plays a big role. It enables retail operators to be active contributors and creators in this modern digi-retail space rather than playing second fiddle to software engineers or staying hostage to marketplaces and platforms with large engineering teams.
4) In this era of a heavy focus on CX, in your view, how can high-end automation and data-driven approaches help brands enhance customer experience?
Customers today demand 1-1 attention and gravitate towards brands that can deliver this.
But managing 1-1 relationships with customers across the entire journey is not for the faint-hearted! To engage customers, you must figure out how to design, tailor, and deliver experiences at scale. At the heart of it is being smart and embracing automation.
Automation in retail CX today is not just an enabler for business ops but also a necessity for growth and acceleration.
Data and automation are not separate parts of the retail umbrella but building blocks of the modern consumer experience. From zero-party data management to personalization to omnichannel experiences, modern CX must embrace data aggregation, management, analysis, and transformation to deliver 1-1 experiences at scale.
Much as the gaming industry has evolved to a stage where no game studio operates without the game-engine — Similarly, we're seeing every brand and online retailer today need a CX-1st commerce engine.
5) What should be the two immediate key priorities for retail brands?
There's only one piece of advice I have here → start with the customer
The customer on the other side of the window is a person – not much unlike you. As a retailer and a brand, you must try to make an authentic attempt to understand their needs. The consumer is rapidly digitizing too… and as a retail brand, you also need to be able to connect to her/him on the channels that they are on.
We are still on Day 0 of our digitization journey in India. But we are making rapid strides unlike any other part of the world — the velocity of change is unmatched.
India is the 8th largest market for eCommerce, with a revenue of US$85.4 billion in 2021
Our bazaars have always been the wonder of the world and a key reason why people come to India. If our retail brands can understand India's unique bazaar phenomenon and bring it to our online retail world, it will completely change the face of global retail!
~Brand Connect Initiative~