Serial entrepreneur Bobby Healy has developed a talent for spotting opportunity. The past three decades or so have seen him found several businesses, from games development from travel technology, with varying degrees of success.
His new venture is quite literally taking off. Manna Aero has been working on beginning drone deliveries in Ireland, aiming to take delivery vehicles off the street, removing emissions from the process and ensuring customers can get their goods in a timely manner over short distances.
It is not all that surprising when you look at Healy's roots. He comes from an entrepreneurial background. If you grew up in a certain part of Dublin, you knew the Healy family – specifically the dress shop owned by Doris Healy, The Sisters, which she still runs with her son, David.
His father was, as he describes it, in the rag trade. That doesn't mean he was bankrolled by affluent parents though. "We were a typical middle-class family in Kilmacud in the 1980s," he says. "Nobody was doing well back then."
Although most people know Healy from his time at CarTrawler, he started his tech career as a games developer. It was an interest from his childhood that blossomed into a career and put him on the path to his current success.
"I was obsessed with learning about programming and video-game writing. I dropped everything, I dropped my studies and screwed everything up for it," he said. "To this day, it's still the best time of my life, that phase where I was learning and writing games. It's still the most enjoyable passion project I've ever had."
[ Manna targets US and Europe for drone service expansion ]
That passion project turned into a job for Healy. A short stint in third level – he lasted six months – convinced him that college wasn't for him.
"There was nothing they wanted to teach me that I needed to learn. I wasn't interested in economics or statistics or any of the rounding stuff that they want to teach in computer science. I just wanted to learn programming," he says. "Programming is a trade. And the only additional tools you need if you're a good programmer is an environment in which to flourish. Most people could be a very good programmer; few people can mix having that strong trade and turn it into a business, able to productise the technology and build the business which I think I can do well."
Went bust
He got the chance to show off those skills sooner than expected. While he was working for Emerald Software, the company went bust in the middle of building a game for an American company that needed to be finished. "We missed our last month's salary, so we were in a bad way," he says. "[The US company] gave us a contract to finish the game, so the six of us created a company to finish the game, and that paid our wages."
That was Doodlebug; it went out of business about a year and a half after it was founded, having run out of work and eventually money.
Healy went on to work in travel technology through an industry contact, working in the south of France. He describes it as almost like two lost years in terms of growth, technology and product. "It paid a huge salary. It was boring work, work I could do with my eyes closed, but I was living in the south of France and I could afford a car and my own place," he says.
But it provided him with a reset, allowing him to clear off personal debts and showed him the path he wanted to follow. It was, he says, when he decided he wanted to build a business and make money in the industry rather than do stuff for the sake of learning.
That was where Eland Technologies came in, the precursor to CarTrawler he founded with Andy Cornellis in the early 1990s and sold to global aviation company SITA Information Computing in 2003 for an undisclosed sum.
[ Alphabet's Wing to trial drone deliveries in Ireland ]
[ Eagle eyes in the sky: Indian army using birds of prey on border drones ]
It nearly didn't get off the ground though. An early client of the company went bankrupt and was unable to pay for the work that Eland had spent six months developing. Healy had been living in a hotel in Mexico City, writing code. Suddenly he had no way to pay his bills and people were knocking on the door and asking questions.
It was a chance encounter with Irish-American businessman Dan Conroy, then president of American Express Travel Latin America, that turned things around. "There was a big Irish affinity thing going on there," says Healy. "He said 'modify it and American Express will use it'. That one contract was worth $25 million (€23 million). That was the springboard, that made the business."
Healy is critical of his own business skills back then, describing Eland as "underperforming". "I think we were just one of those companies that was a technology company ahead of its time, and didn't understand really how to take on external capital and really grow it."
He was, he says just "cruising", something he believes most tech businesses can do. "Not really thinking in ambitious terms, but just thinking 'don't lose it all, just keep rolling in that lifestyle and we are all happy'," he says.
"I'm proud of all the careers that came out of it, all the jobs we created and the people that ultimately went on to start their own businesses. No regrets, but it definitely wasn't my best project."
CarTrawler was almost an accidental business for Healy. The firm, which produced car-hire software for airlines and travel agencies, grew out of Argus Car Hire. The company was looking to recruit a tech person, and in what Healy describes as "serendipity", he went to meet them. The company had a successful car hire business, but there was more potential there.
"The penny dropped quickly that if I built the tech platform and a strategy around car hire, airlines would love it," he says. Using his experience at Eland, Healy helped build the company into one of Ireland's most valuable before it was time to move on again.
His current focus is Manna, where he serves as chief executive; and travel tech company Meili, in which he is an "active investor".
Drone delivery services may have seemed like a futuristic notion a few years ago. But Amazon has recently begun such deliveries, a decade after first putting forward the idea, flying packages to customers' homes in California and Texas.
Closer to home, Alphabet-owned Wing has started running test flights in Ireland. But Healy welcomes his rivals, saying the drone delivery space is a multitrillion industry in the making.
[ Manna Aero gets first certificate for drone delivery service ]
"I'm very happy they're here. It's recognition for Ireland as the playground to get things done if you want to build a drone business. It's recognition for Manna that the biggest and most successful drone delivery company in the world are standing shoulder to shoulder with us in Lusk and Balbriggan. And ultimately, I hope that the two companies together will show the world that you don't need to overthink this, and the airspace can be shared by competitors with the systems that we've built," he says.
"No one's going to monopolise the airspace, and the fact is that there's a big giant tech company and a tiny little Irish company sharing airspace, doing the same thing. I think it's very helpful for the industry at large with regulators around the world."
Manna hasn't been without its hiccups. The Covid-19 pandemic forced it to rethink plans for its test flights, which had been due to commence on UCD's campus. However, it did find its niche during the pandemic, delivering medicines in Offaly and coffee and later essentials in a test in Oranmore, before moving on to Lusk and Balbriggan.
It was plan B; with no one outdoors and no planes flying, Manna was able to get permission to do test flights in Moneygall.
"That was the one thing we got from Covid, that one-off lockdown. Nobody knew what the hell was going on. No one knew what to do, what's right, what's wrong, what's normal, what's not. We were able to use that to say, okay, what's normal is not to overthink this and let us deliver medicine in Moneygall," he says.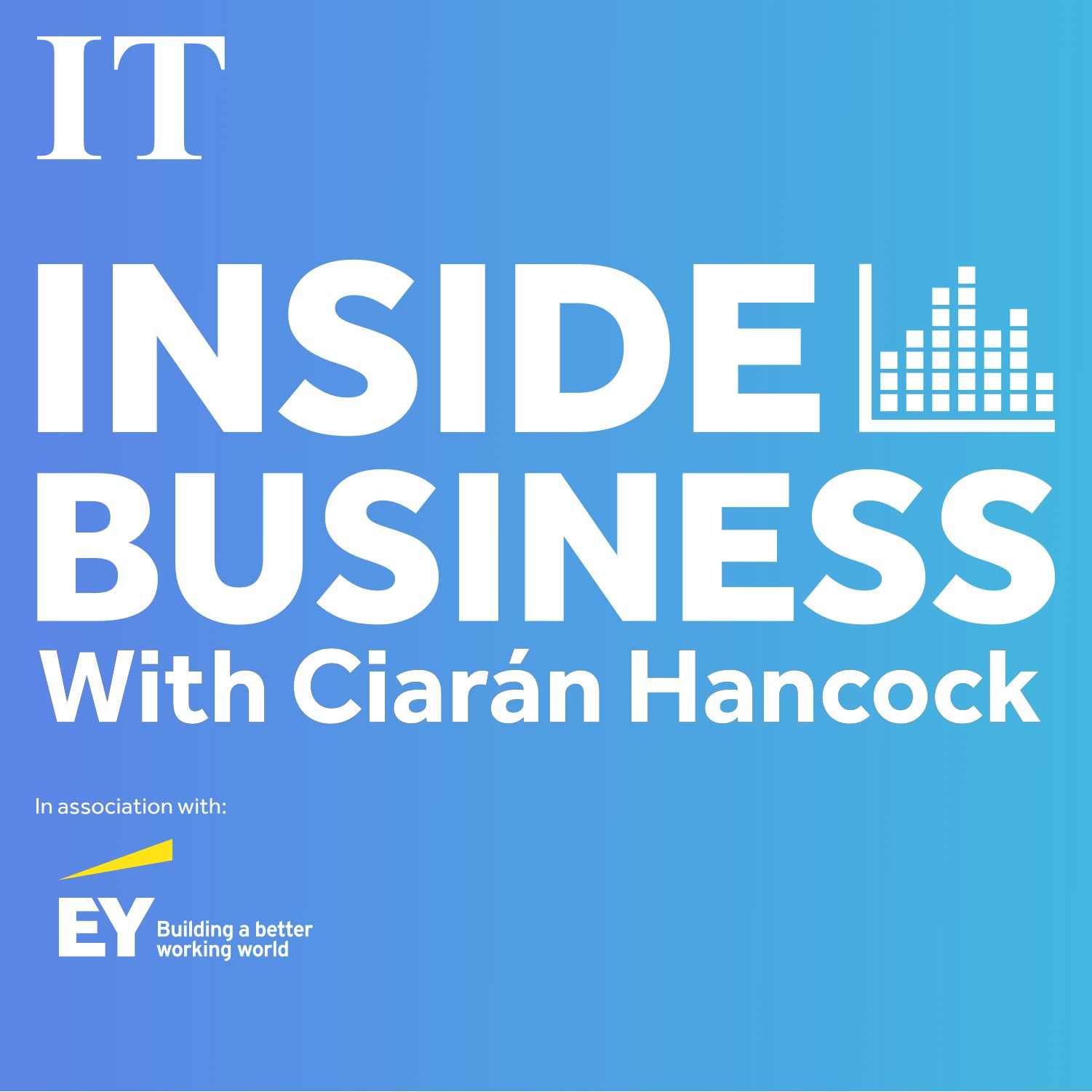 Davos: Politics, business and climate change converge at the WEF
Berlin Correspondent, Derek Scally, reports on how Europe's most senior data regulatory body has ruled the Data Protection Commission in Dublin has failed to investigate, with due diligence, data collection and processing at Facebook and Instagram. Critics say that may have deprived the exchequer of a multibillion euro windfall.
"That was the big win that we got from Covid; everything else not so much. Covid for us was a pain in the ass as well because I couldn't travel to raise funds. When someone in a team would get sick, we were shut down. But I would say Covid gave us a boost, probably accelerated our progress."
Safety is a major issue for the company. Last year it was reported that one of the delivery drones had crashlanded, but Healy is keen to set the record straight on that one. It was a maintenance mistake, an over-tightening of a bolt that led, over time, to the failure of the bolt and a propeller came loose.
That caused the aircraft to shake, causing problems with the sensors and triggering a shutdown. "It landed safely with the parachute, that's in our design," says Healy. "The way you fix problems like that is you don't have the bolt in the first place. Our answer to it short term is you fix training, long term you fix the design."
"We're a conservative organisation working in a very conservative, regulated industry. As a person with four children playing in the backyard, I feel very safe with these aircraft flying overhead, and I wouldn't be willing to do business if I didn't feel safe."
New drone
Manna is set to launch a new drone that can cope with stronger winds – something that seems to be happening more frequently in Ireland. The new aircraft will fly in winds of up to 50km per hour, which covers most of Ireland's weather.
One thing Manna can't control is customers though. Some have intentionally ordered products to land in a tree. One customer tried to cut the string holding the delivery; others try to stand under the aircraft when it is due to make its delivery. The new aircraft will solve that problem too, using computer vision to make sure the delivery site is clear, and safely dumping the cargo if things take a turn for the worse.
[ Just Eat begins drone deliveries in Co Galway ]
"If someone can think of a bad idea, they will," he says. "You just have to design for that, take it out of their hands and make it really simple."
The company has big plans, targeting the US, where it will take on Google and Amazon on their home turf, and other European markets.
"I have no problem saying that [Google is] ahead of us. They're more able than we are," he says. "We're catching up with them. One day, you hope you will overtake them, but they're a big gigantic company that has done it well."
But that doesn't mean Manna will be upping sticks for the US. Healy is determined to keep the company's headquarters here.
"I think me and others like me, we play a role of being the guinea pigs and being the kind of litmus test for 'Can we pull it off in Ireland?' I definitely think we can. At some point, we'll scale outside but our intention is to grow in Ireland for as long as we can. We'll operate in the other markets, but Ireland is our HQ."
Bobby Healy
Age: 55
Family: Married, with four children
Something you expect: He is competitive. Very competitive. "The competitiveness extends to sibling rivalry and being my mother's favourite."
Something that might surprise: He is a chess player – but on his phone. "That's the number-one use of my time when I'm not working."