Editor's note: This story is part of Southwest Michigan Second Wave's
On the Ground Battle Creek series.
When people think of the work of the W.K. Kellogg Foundation, economic development does not immediately come to mind.
 
That is just how the woman who spearheads the Kellogg Foundations's economic development work prefers it.
 
"Through our Employment Equity platform, we do some economic development work in other places," says Jamie Shriner, Program Officer with the WKKF. "Our larger focus on economic development is on the Battle Creek community because this is our hometown. We do some community-based economic development, but there is some catalytic work because this is our hometown."
 
That work may be under the radar, but the results are visible to anyone who visits downtown Battle Creek.
 
Among the larger projects are The Milton and the renovation of the McCamly Plaza Hotel, Shriner says.
 
But, there were also investments in smaller-scale projects which represent the community-based economic development work that is the focus of Shriner's work.
"Much of our work is focused in on that small business piece," she says. "In the past, we've worked with Battle Creek Unlimited to provide resources for physical rehab for buildings through our Downtown Real Estate Improvement Fund. The big piece behind that is creating spaces for small businesses. The primary focus of our work is these smaller pieces that create opportunities for small businesses to open up in the Battle Creek community."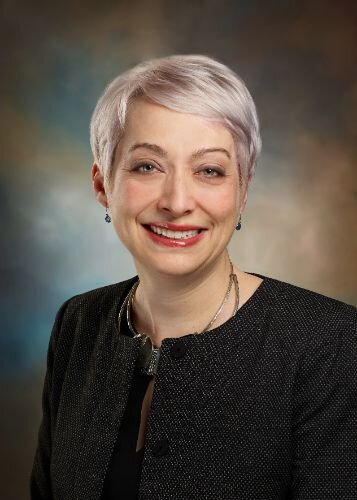 Jamie Shriner, Program Officer with W.K. Kellogg FoundationFor the most part, she says she thinks that "the community is not necessarily aware of some of the things we support. Our work happens through partnerships with the city of Battle Creek, BCU, Northern Initiatives, Community Inclusive Recreation, Sprout, and a variety of different entities that are providing support to the economic development ecosystems. We have all of these amazing partners on the ground. Our on-the-ground partners are the way we actually provide services to the community."
 
This work is central to the Kellogg Foundation's mission to "Support children, families, and communities as they strengthen and create conditions that propel vulnerable children to achieve success as individuals and as contributors to the larger community and society."
"Children are at the heart of everything we do and in order for children to be successful, they have to be in a vibrant community where their parents can be," says Samantha Meinke, WKKF Communications Officer. "We want children to grow up in vibrant communities and see business owners who look like them."
 
To achieve this, the Kellogg Foundation's economic development efforts collaborate with its partners who focus on women and the BIPOC (Black Indigenous People of Color) communities.
 
Women of Color represent the largest and fastest-growing group of entrepreneurs in the United States, yet they only have access to 2 percent of available capital, says Tiffany Blackman, owner of Bread & Basket, a retail shop in downtown Battle Creek and a Lead facilitator for Northern Initiatives Fast-Track Business Planning training sessions.
 
Access to capital is a major issue facing women and the BIPOC community, Shriner says.
 
"We're doing everything we can to address that," she says.
 
This includes a $10 million small business development loan fund that the Kellogg Foundation established with Northern Initiatives, a statewide organization that provides loans to small business owners and aspiring entrepreneurs in Michigan that might not qualify for a small business loan from traditional banks for various reasons. Northern Initiatives offers access to capital at reasonable rates to those who would never have the chance or who would have entered business undercapitalized, says information on its website.
 
Shriner says those dollars originated with the Kellogg Foundation with a specific focus on economic development work in Battle Creek. Northern Initiatives has an office in Battle Creek located at 2 West Michigan Avenue.
 
"They can be more lenient with loans made and offer hand-holding," Shriner says. "With these loans, they are able to provide direct access to capital. The ultimate goal is to get folks to the point where they can go to a traditional financial institution for additional capital."
 
As an example, she cites a partnership that Northern Initiatives has with Marshall Credit Union in which a line of credit will be guaranteed by Northern Initiatives for entrepreneurs giving them the ability to get their loan working with a traditional financial institution like a bank or credit union.
 
"We are trying to work with local community resources as much as possible," Shriner says.
 
Access to these local resources has resulted in the establishment of successful Battle Creek-based businesses including Café Rica, Torti Taco which has two locations in Battle Creek and opened a third in January in Marshall, Snackwerks, and Aspidistra Naturals.
 
Reality checks, sound business plans
Northern Initiatives' role is to provide loans to help grow the local economy, create more jobs, and ensure that the city's downtown comes back to life, says Israel Flores who manages Northern Initiatives portfolio for the state of Michigan in his role as Business Services Director. He is based in Battle Creek and says before those loans are made entrepreneurs looking to start a business go through a 10-week Business Plan course which includes technical assistance and training and concludes with an opportunity to finalize a business plan and put those plans on paper.
 
"We are open to everybody and our services are open to everybody," Flores says. "One of the goals for us and the Kellogg Foundation is looking at minorities and People of Color and seeing how we can support them. Within the financial sector with loans People of Color have not had as much access to capital. Our role here is to provide and create those opportunities so people can have access to capital."
 
Shriner says people may come to Northern Initiatives seeking a large loan as was the case for a bigger manufacturing facility in the city that took out an $800,000 loan. But she says there also are times when an entrepreneur "simply needs the fast-track loan program which involves smaller loans in the $10,000 range to be used as an emergency influx of cash for their business." She says this is a better alternative than having someone go to a Payday lender or something similar.
 
The majority of loans come through the Loan Fund, although there are times when it's more beneficial for the entrepreneur seeking loans to use a different funding source, Flores says.
 
"Some of the funding sources, federal money, come with a guarantee which is easier for the entrepreneur. So, if something happens they won't be as hurt financially as they would be with a regular loan," he says. "All loans come with technical assistance that we provide to all borrowers for free."
 
Other free services include access to a business coach and training on finances, marketing, and management.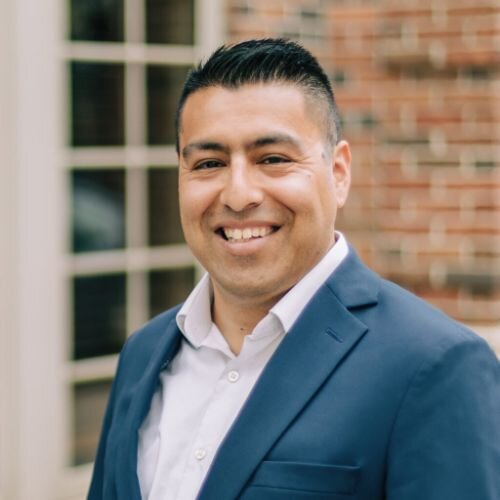 Israel Flores, Business Services Director, Northern Initiatives"All of our services are free to our customers," Flores says, "We are creating opportunities for these people to take their ideas to the next level, taking into consideration issues like cash projections so they can move their ideas forward to apply for a loan. When you are a startup, it's really hard for a bank to give you a loan. We try to break that by taking the risk and loaning money to those start-ups."
 
However, he and his trainers aren't just looking at the financial end of things, they also look at the viability of the business idea.
 
"If a business idea is not good, we don't want people to take out a loan which may affect them in the future if they can't pay it back," Flores says.
 
Blackman says in the three years she has been a Lead Facilitator she has interacted with more than 75 entrepreneurs and only about five percent of them have completely stopped their business idea.
 
"Working as a local business coach, I tell them that they don't have to give up on their dreams. They may walk in with one set of ideas, but they may have to change that," Blackman says. "I tell them that your dream has to be delivered differently. Entrepreneurial dreams come in stages and they may have to start small."
 
Northern Initiatives works with entrepreneurs to get people to the point where they could be ready to open their business, Shriner says, adding that this includes asking questions like – How are you going to pay the rent for your new business and your home? How are you going to pay your personal and business insurance?
 
"You need to be able to sustain yourself for one year while paying off inventory," Shriner says."The Northern Initiatives program is just as much of a success if it prevents someone from going into debt and adding all of these stresses if they're not ready to do so. Folks on the ground doing this work don't want someone to open their doors and six months later shut."
 
Flores says people come to Northern Initiatives with what they think is the best idea ever, but may have no idea how to run a business or what that entails. This, he says, is where the reality check is critical.
 
A favorite example of his was a person who wanted to open a store that sold nothing but underwear.
 
"When that person came to the numbers side, she said she'd be making $1 million a year. I said you must be selling a lot of underwear out there. We worked through the predictions to show her how she'd make that million dollars. Breaking it down by hours, days, weeks, and months, she would have to be selling 100 pairs of underwear 365 days a year. That's not reality. That's what we call a reality check."
 
Flores says he also asked her to consider her competition which would include major national retailers like Victoria's Secret and how many pairs of underwear the average person is likely to purchase in one year.
 
"This is exactly what we do and that's the hard part of our job," Flores says. "When we try to explain why it won't work as they envision it, they sometimes feel that we don't want to serve them."
 
Flores says they don't give loans to businesses focused on alcohol, marijuana, or pornography. The entrepreneurial ideas that bubble to the surface are concentrated in sectors like retail, restaurants, landscaping, or construction.
 
Shriner has had first-hand experience in previous jobs with navigating the sometimes difficult path strewn with potentially good entrepreneurial concepts versus those that may require further tweaking or a complete overhaul. Before joining the Kellogg Foundation in 2019, she managed the Community Economic Development Association of Michigan for nine years, a job she was recruited for after leading the Mainstreet program in Lansing's Old Town district where she still lives.
 
"When I started the job in Old Town, there was a 90 percent commercial vacancy rate, now it's less than 3 percent," Shriner says. "The foundation brought me in specifically to do economic development work which they started doing in 2017-2018."
 
A growing ecosystem for success
 
Flores says some residents express concerns because they're not seeing the change happening in the city's downtown district. He says he sees it in the popularity of businesses like Café Rica and Torti Taco and Bread & Basket.
 
These existing businesses are supporting each other and newer businesses, Shriner says.
 
"Tiffany seeks out other small business owners to support the products they're creating," Shriner says.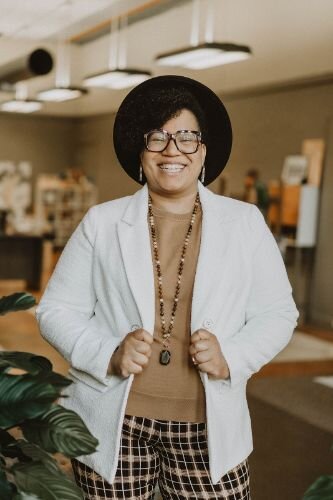 Tiffany Blackman, owner of Bread & Basket and Lead Facilitator of Northern InitiativesBlackman says her mission is to support women of color in business and uplift hyper-local entrepreneurs year 'round who don't have the capital to open their own brick-and-mortar locations.
 
But, it's her collaborations with other businesses like bazaar events she did during the summer with Café Rica and local businesses purchasing gift boxes for their employees and clients that provide the financial support to keep her business in business.
 
"It's that business-to-business relationship that makes such a difference for businesses like mine," Blackman says. "When I put together gift boxes for Café Rica, JPG Resources, and Conway Photography, I'm gaining 200 orders versus trying to gain one customer. That's the difference when you invest in local, small businesses. What feels heavy, becomes lighter."
 
Shriner says, "The experience you have when going into small business gives you opportunities to interact with people in the community, and the owner and staff will treat you like family. You might pay a little bit more but in the end, you have a much better experience."
 
She says the city's economic development ecosystem is growing and changing as "we are learning about the community's needs and what training and resources the city could be providing in areas like architecture or translation services to the Burma Center or Voces to make sure folks know what resources there are. We're trying to actively come up with ways to let the community know what's there for them. We have all of these partners surrounding entrepreneurs in the community."
 
Blackman says having these supports is critical. She says the Kellogg Foundation is well-positioned because they have access to capital and its mission and values are wrapped around the community they're in.
 
"They have a heart to help families thrive," Blackman says. "I honestly think that folks like me who take the risk to open a business and stay around, do it because we know that Battle Creek is worth it."